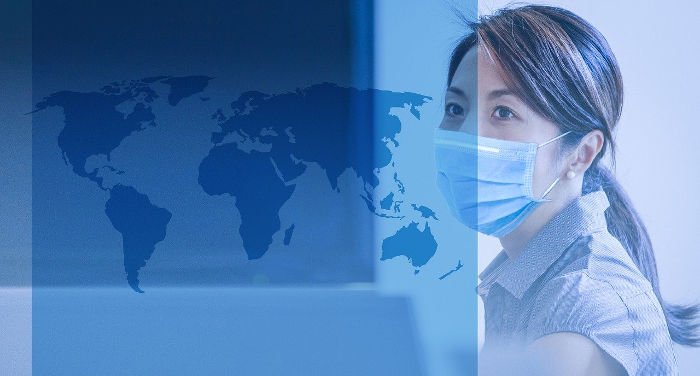 Living in Asia has many perks in terms of weather, low living costs, great food, and business opportunities. Having said that, it also comes with some responsibility as you're sometimes not protected by a national welfare system.
Health insurance and medical access are some of the prime examples. Surprisingly, I still come across people who don't have any health insurance or have no clue what medical facilities to visit if they get sick.
This is almost reckless and one should have a thorough knowledge of how to act in an emergency. Therefore, we have written this article where we go into further details about what international medical clinics are, why you should have private insurance, and more.
Let's get started.
International Medical Clinics in Asia – Index
What is an international medical clinic?
International private clinics are often foreign-owned hospitals that were created to meet growing demand from foreigners. There are various different factors that separate them from local and public hospitals.
First of all, doctors have often studied and worked overseas and speak English fluently. Naturally, this removes obstacles for foreigners who live in an Asian country and cannot converse in the local language.
This also removes some cultural barriers as the doctors and nurses are used to living overseas and in foreign communities. The waiting times are generally shorter as well and the hospitals are not as crowded.
This allows you to dwell in a more professional and tranquil environment with less disturbance. Worth mentioning, of course, is also that the quality of the healthcare services is usually in the top-segment.
It's well-known that celebrities and famous leaders visit international hospitals as far as in Singapore, Zimbabwe's previous president, Mugabe, is one example.
Worth mentioning is also that the difference between international private hospitals and local dittos can differ significantly, depending on which country you reside in. Visiting a public hospital in Singapore, Taiwan, or Hong Kong is often more than enough.
If you live in Vietnam or Thailand, on the other hand, this is often not an option.
Do I need private insurance?
Due to the high-quality services and facilities, international hospitals come with a higher price tag. Thus, you should make sure that you signed up for a robust insurance policy before you depart from your home country.
CT-scans can fetch for hundreds of US dollars if you plan to stay as an in-patient for a longer time in Hong Kong or Singapore, for example, medical bills can reach tens of thousands of US dollars.
The inclusion of emergency repatriations should also be considered as a vital part of your insurance policy.
There are plenty of local and international insurance providers that work with major international hospitals in basically all Asian countries. Later in this article, we review some of your best options.
To answer the question of whether you need private insurance, our answer is yes. There are many brokers available, like Pacific Prime and Tenzing, available and that can provide tailor-made quotations according to your needs.
As such, you won't have to do all research on your own but can receive valuable information from these companies.
Learn more
Here you find our articles about health insurances for expats:
How do I find international medical clinics?
Before you opt-in for a medical insurance policy, it's important that you work with an insurance company that has a vast network of contacts.
For example, when I spoke with my broker a couple of years ago he recommended not to go for IMG as they work with comparatively fewer international hospitals compared to CIGNA, for example.
An insurance policy might seem price-worthy and good, but it also comes with drawbacks.
Preferably, you should ask your insurance broker or insurance company what hospitals they work within your country of residence. They can then provide a map or a list of the hospitals available.
Generally speaking, if you work with one of the best insurance providers, you're covered by basically all hospitals available. To review the hospitals available close to your home or work, you can use Google and where you can see reviews and where the hospitals are located in Google Maps.
Besides, it can be a good idea to talk with fellow expat colleagues or friends to see what recommendations they have.
Below we listed all our articles dedicated to international medical clinics in Asia.
International Dental Clinics in Asia
International Ophthalmologists & Optometrists in Asia
International Pediatricians in Asia
International Obstetricians and Gynecologists in Asia
Top international hospitals by countries in Asia
To give you a better overview of some of the best international hospitals available in different Asian countries, I have created the below list. Here, I list the hospitals by countries for a better overview.
Singapore
Despite having some of the best healthcare systems in the world, Singapore is the home of many reputable international hospitals. The top ones available are:
Concord International Hospital
Farrer Park Hospital
Gleneagles Hospital
Mount Elizabeth Hospital
Mount Elizabeth Novena Hospital
Parkway East Hospital
Raffles Hospital
Thomson Medical Centre
For more information or if you have any recommendations, feel free to contact us or write a comment below.
Thailand
Thailand attracts many expats and retirees who decide to stay here long-term. Being a developing country, it's crucial to have a good health insurance policy here. This will often give you access to the best medical facilities.
Examples of some of the top international private medical facilities in Bangkok include:
Bumrungrad International Hospital
Vejthani Hospital
Samitivej Hospital
Bangkok International Hospital
All of the above-mentioned hospitals have been around for decades and specialize in various fields. For more information, I recommend you to check their websites and read more about them on online forums.
Vietnam
Bigger cities like Ho Chi Minh City, Da Nang, and Hanoi have many international hospitals available. Many of them are foreign-owned and decades of experience catering to expats.
As Ho Chi Minh City attracts the largest number of foreigners, we focus on this city in the article. Some of the most reputable international clinics you can find here include:
FV hospital (District 7)
VinMec international hospital (Binh Thanh)
Columbia Asia International Hospital (District 7)
City International Hospital (Binh Thanh)
Photo Credits: Photo by mohamed_hassan on Pixabay