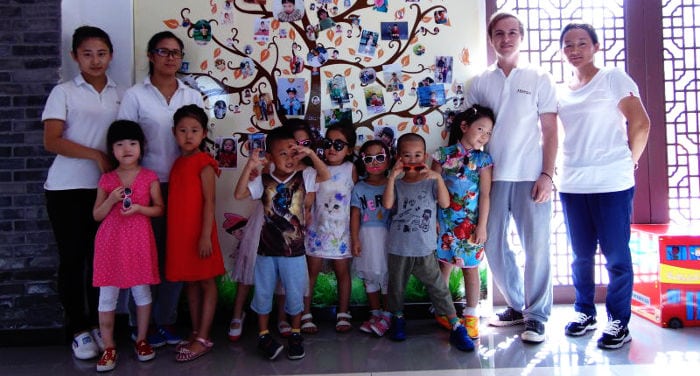 This excellent article has been written by Casey form Talking Mandarin, Enjoy!
China is becoming an ever-popular destination for people to go teach English. And rightly so. The demand for English teachers is higher than ever, meaning there are plenty of jobs available, and the pay is generally pretty good!
If you've decided you want to go over to China to teach English, your next decision will have to be which age group to teach. You might have the option to teach kindergarten, primary school, high school and even university, depending on your qualifications.
After making up my mind to go teach English in China, I was adamant that I DID NOT want to teach young kids. I had it in my mind that young kids would be annoying, hard to discipline and far too energy consuming. On top of that, I had absolutely NO experience teaching/caring for young children.
After having decided I wanted to teach older children, the strangest thing happened… I became a kindergarten teacher!
[Read more…]