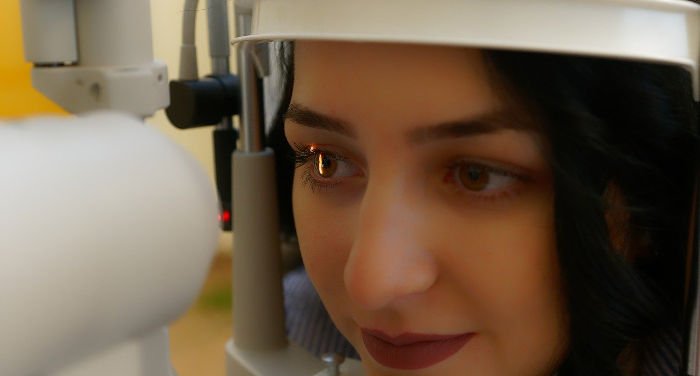 Guangzhou is a Tier 1 city in China that attracts a great number of foreigners who either study or work in the tech and manufacturing industries. With a metro population of 25 million people, it's not strange that we also see a demand for international ophthalmologists and optometrists here.
However, if you recently moved to Guangzhou or plan to move there, chances are that you aren't that familiar with the options available. Therefore, we have written this article to give you a helping hand and where we list some of the biggest and most popular ophthalmologists and optometrists in this metropolis.
If you have any other recommendations or want additional information about the clinics, you can contact them directly or drop a comment below.
Eye Clinic – United Family Hospital (GZU)
Founded in 1997, Guangzhou United Family Hospital is one of the main hospitals in Guangzhou that provides specialized and personalized services to busy foreigners who want to enjoy high-quality healthcare.
Since its inception, the company has grown fast and currently has offices in Shanghai, Wuxi, Beijing, Guangzhou, Nanjing, just to mention a few examples. In addition to ophthalmology services, they operate in many other medical fields, including dermatology, internal medicine, surgery, family medicine, obstetrics & gynecology, dental, pediatrics, and more.
The professionals who work at the firm have a long experience and have studied at reputable universities in China and overseas. Most of them are internationally trained and they speak different languages, including English, Mandarin, Japan, and more. Interestingly, they also offer translation on the phone in over 40 languages, which shows that they care about the customers.
The company also collaborates with many international and local insurance providers, which allows them to offer direct billing. Thus, you won't have to pay hefty amounts in advance and wait to get reimbursed from your company.
Some of the partners that the company works with include:
CIGNA
Allianz
China Merchant Bank
MediLink
The clinic is open every day from 9 AM to 7 PM.
Cities
The company currently offers its services in various cities around mainland China, including:
Office Address: No. 31 Pazhou Avenue, Haizhu District, Guangzhou, Guangdong, China
Guangzhou AIER Eye Hospital
AIER Eye Hospital Group is one of the biggest and most reputable eye clinics that doesn't only have clinics in China, but also in America and Europe. They offer high-quality medical services to foreigners and locals alike and have a superior medical capacity.
At the moment, the company has more than 36,000 employees worldwide, with 7,400 ophthalmologists and optometrists. Many of the ophthalmologists are Master's supervisor, Ph.D. supervisor, Ph.D., Post doctorates, and scholars.
Worth mentioning is also that they are listed on various stock exchanges, namely in China (stock code: 300015), Europe (Spain: CBAV), and Southeast Asia (Singapore: 40T). With more than 10 million outpatient visits and 600 eye hospitals and centers, the company is undoubtedly a leading player in the market.
Below you can find a list of locations where the hospitals and centers are located and how many there are:
500 in Mainland China
7 in Hong Kong
1 in the United States
More than 80 in Europe
12 in Southeast Asia
Cities
AIER has clinics in hundreds of cities in China, including but not limited to:
Office Address: Zhongshan 2nd Road, Yuexiu District, Guangzhou, Guangdong, China
EuroEyes Laser Eye Center Guangzhou
EuroEyes is a leading company that was founded as early as 1993. Since then, they have expanded to various countries overseas and currently have offices in Germany, Denmark, and mainland China. The company was founded when Dr. med. Jorn S. Jorgensen opened the Hamburg Eye Laser Center, which was, at the time, one of the first LASIK clinics in Germany.
EuroEyes Laser Eye Surgery Center is an international and leading service provider that operates in various cities in Germany and mainland China. It's one of the most reputable clinics with almost three decades of experience and 25 clinics.
To add to its reputation they have also uploaded various written and video testimonials from foreigners who visited their clinics previously.
The company offers services for the following purposes and fields:
Laser Eye Surgery
ReLEx smile
Femto-LASIK
PRK and Lasek
Lens Surgery
Multifocal Lenses
LenSx Laser Lens Treatment
Cataract
ICL/Phakic Lenses
Keratoconus
Cities
EuroEyes has a dozen clinics in Germany and China, including cities such as:
Guangzhou
Shenzhen
Shanghai
Beijing
Hamburg
Frankfurt
Munich
Dusseldorf
Office Address: IFC Tower, No.5 Zhujiang Prospect, Tianhe District, Guangzhou, China