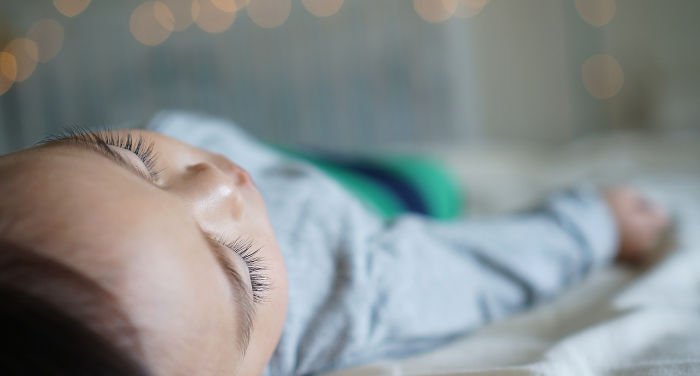 Do you currently live in Singapore and need to find a pediatrician?
There are plenty of private medical service providers that have decades of experience and provide pediatric services to locals and expats. Many of them have offices, not only in Singapore but in other Asian countries or regions, like Hong Kong and Bangkok.
In addition to pediatrics, they are also leaders in various medical fields, such as general medicine, oncology, surgery, and more. The clinics offer high-quality and customer services, so you won't have to worry as you'll be in good care.
In this article, we list some of the leading clinics that offer pediatrics services and explain their history, where they operate, what services they offer, and more. Let's get started.
Kids Clinic
Kids Clinic was founded in 2017 and one of the leading children's hospitals in Singapore. The clinic belongs to the Singaporean Medical Group, which has more than 50 private and international specialist providers in various medical fields.
The Kids Clinic was created to make pediatric services more easily available to locals and foreigners. With 6 pediatric clinics in Singapore, they have great capacity and resources to take care of your needs. They also understand that the work-life in Singapore can be stressful and offer evening and weekend sessions.
The clinics offer many different services in the fields of pediatrics, including:
Newborn Examination
Growth & Development
Developmental Assessment
Immunisation
Neonatology
Pediatric Plastic Surgery
Others
Their team comprises both foreign and local doctors that have a long experience working with pediatrics.
Office Address
691 E Coast Rd, Singapore
SBCC Baby & Child Clinic
SBCC Baby & Child Clinic was established as early as 1980 and they have pediatric clinics in many housing estates and in all the major private hospitals. It was previously called Singapore Baby and Child Clinic but later renamed the brand.
Services offered by the clinic include:
Home visit service
Acute Illness management
Basic emergency care
Newborn and baby care
Childhood immunisation
Infant growth and nutrition advice
Common chronic childhood conditions e.g. Asthma , Eczema
Travel medicine and vaccination
Expanded immunisation services
Developmental assessment and behavioural care advice
In addition to pediatrics, they also have an SBCC Women's Clinic. For more information, I recommend you to visit their website where you can read more about the doctors as well.
Office Address
The company has clinics in various locations in Singapore that you can read more about here.
Gleneagles Hospital
Gleneagles is a large-sized and leading medical service provider, not only in Singapore but in Hong Kong and various other Asian countries. You can find their hospital right next to the UNESCO World Heritage Site, Singapore Botanic Gardens, and it's close to the city center.
The hospital offers almost 260 beds for inpatients and has advanced and modern equipment. Worth mentioning is that they have been accredited by the Joint Commission International (JCI) since 2006, which means that they meet international standards and provide high-quality care.
In addition to pediatrics, they provide services in dozens of fields where some examples are:
Dermatology (skin)
Dietary services
Emergency care
Executive health screening
Gastroenterology (stomach, intestines, liver)
General surgery
Geriatric medicine (elderly)
You can also find exhaustive information about the fees they charge for inpatient servicer, nursery, endoscopy, and more.
Office Address
6A Napier Rd, Singapore
International Medical Clinic (IMC)
International Medical Clinic was established more than 20 years ago and primarily caters to foreigners living in Singapore. They currently have four clinics and have grown rapidly over the years, earning a reputation as one of the most renowned clinics.
The clinic is famous for its high-quality and customer-centered services.
In addition to pediatrics, they also offer personalized health screenings, provide services in family medicine, women's health, children's health, men's health, travel medicine, and corporate medicine.
Their pediatric team has experience from overseas and has been trained in the USA, the UK, and Singapore, speaking five different languages. They are dedicated and can help everyone from newborns up to young adults.
The clinic works with many international insurance providers, including brands like Cigna, Allianz, Aetna, Bupa, IMG, and MetLife. For a complete overview, simply visit this page.
Office Address
1 Orchard Blvd, #14-01/02/03 Camden Medical Centre, Orchard Blvd, Singapore
Anson International Paediatric & Child Development Clinic
Anson International Paediatric & Child Development Clinic belongs to Paragon Medical, a leading medical care service provider in Singapore.
They provide excellent medical services and don't only provide medical care, but also concierge services, recommendations for dining and retail, and more.
If you want to know more about Paragon's other pediatric clinics, you can visit this page for a better overview. They have 7 clinics listed in total, including SBCC that I introduced above.
In addition to pediatrics, they work in dozens of fields, including:
General Surgery
Haematology
Hand Surgery
Laboratory
Multi-Specialist
Oncology
Ophthalmology
Orthopedics
It's an advanced clinic that have helped many foreigners who visit or reside in Singapore.
Office Address
290 Orchard Rd, Singapore