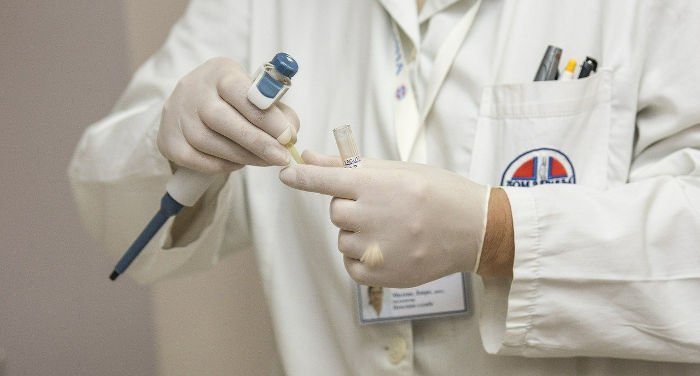 Do you live or plan to move to Vietnam and currently look for health insurance?
Nowadays, you can find many international hospitals in Vietnam that cater to foreign expats and visitors. There are also plenty of brokers (more about that later) and insurance companies available that offer tailor-made insurance packages.
Finding an insurance provider might not be the most difficult task on hand, but there are plenty of other things that are worth knowing. What kinds of hospitals are available in Vietnam? How can I seek medical attention in Vietnam?
These are just examples of questions that you should ask yourself before you even more here. In this article, we cover the most important topics for foreigners who need robust insurance packages offered by some of the most credible companies in the market.
P.S. If you are plan to just travel for a short period in the country, then you can read our guide dedicate to travel insurance in Vietnam.
Medical attention in Vietnam
Even if Vietnam strives to have a universal healthcare system, like in Thailand and Taiwan, local and public healthcare standards are often far off Westerners' expectations.
Worth mentioning is also that we see increasingly more Vietnamese becoming insured, primarily in urban areas. The country has been praised by the WHO thanks to great improvements in the healthcare system.
Around 87.7% of the country's population has health insurance and 97% of the children get standard immunizations, a rate that is 2% higher than the US. At the same time, the maternal mortality rate has decreased by 75% since 1990, which is a great milestone on its own.
While the public healthcare sector still suffers from inadequate equipment, non-English speaking doctors, and facilities that are sometimes unsanitary, the best option is to look for a private and preferably private international hospital.
This is something I'll explain more later in this article and what sets these apart.
Why do I need health insurance in Vietnam?
Even if you can visit local private hospitals with decent services at low costs, unforeseen accidents or diseases might be right around the corner. If you suddenly need emergency and in-patient treatment for a long period, costs will start to add up.
The traffic in Vietnam is well-known for being hectic and local infrastructure isn't optimal. As such, investing in private health insurance is crucial to have ease of mind and to be prepared in case you come across unforeseen issues.
One of the most important reasons why you should get health insurance is that hospitals can reject the treatment of persons unless they have insurance. Besides, by having insurance you will get access to high-quality medical facilities.
Here, nurses, as well as doctors, speak good English, have studied overseas, and know how to take care of foreign patients. The standard is simply higher and you won't have to deal with communication issues.
Later in this article, we list some of the best insurance companies and what plans they offer. This will also give you a better overview of the pricing, including deductibles, out-of-pocket payments, and more.
Hospitals in Vietnam
The same as it goes in other countries, you have two options when visiting hospitals in Vietnam. You can either visit a public or a private hospital. While some foreigners are more than happy visiting private hospitals, such as VinMec, others prefer higher standards.
In this case, going for a private international hospital is better. This should be your primary choice if it's accessible through your insurance plan. Now, let's review the differences between public and private international hospitals.
Public Hospitals
Public hospitals are funded by the state and created to cater to the local mass. Therefore, the standards are according to local Vietnamese standards that are far off what you might be used to in your home country.
First of all, the registration procedure is lengthier and often unnecessarily complicated, something that you will notice in countries like China as well. The hospitals are often crowded, noisy, and not rarely lack sanitary.
Public hospitals are generally not on the top of expats' lists unless you want to make a minor treatment, such as for a cut, and you don't want to waste time visiting a private international hospital far away.
At the time I am writing this article, there are 19 public hospitals in Hanoi and 2 private, including the following public hospitals:
Bach Mai Hospital (biggest in Hanoi)
E Hospital
K Hospital
Family Medical Practice
Mai Huong Hospital
Saint Paul Hospital
Thanh Nhan Hospital
These are just examples of public hospitals available and you can find the complete list here.
In Ho Chi Minh City, there are around a hundred public hospitals available, including examples such as:
Bình Dân hospital for surgeon
Gia Định people's hospital
General hospital of Củ Chi
General hospital of Hóc Môn
General hospital of Thủ Đức
Hồ Chí Minh city children's hospital
Hồ Chí Minh city hospital of Cancer
Hồ Chí Minh city hospital of Blood transfusion and Hematology
Private Hospitals
The two private hospitals available in Hanoi are L'Hôpital Français De Hanoï and Vinmec Times City International Hospital.
In Ho Chi Minh City, on the other, you'll find significantly more private hospitals, including the following:
Cao Thang Eye Hospital (Joint Commission accredited)
City International Hospital
Gia Dinh International Hospital
Family Medical Practice Vietnam
Gia An 115 Hospital
Franco-Vietnamese Hospital (Joint Commission accredited)
Tam Tri Sai Gon General Hospital
TMMC Cancer Center
Grace Skincare Clinic
Private International Hospitals
What sets private international hospitals apart from just private hospitals is that they primarily cater to foreigners. This isn't necessarily the case for private hospitals that are widely visited by Vietnamese citizens as well.
Private international hospitals are more expensive than public and private hospitals as the standards are higher and the doctors speak English fluently. Besides, the facilities, food menus, and rooms are often designed and furnished to cater to foreigners, which isn't necessarily the case for private hospitals.
Examples of private international hospitals in Vietnam include:
AIH – American International Hospital – Ho Chi Minh
Columbia Asia International Hospital – Gia Dinh
City International Hospital – Ho Chi Minh
Raffles Medical International Clinic
What is a broker and why you might need one?
If you look for health insurance overseas, I definitely recommend you to work with a broker. In short, brokers' have deep knowledge about local insurance policies and can provide you a tailor-made quotation with the options that suit your preferences and needs.
The insurance company works with brokers as they act as affiliates, similar to an outsourcing function. A benefit of working with brokers is that they often respond swiftly (at least according to my experience.
They can also reply to questions, help with claim management, provide information on whether you should opt-in for other insurance at the time of expiry, and much more.
Some of the biggest brokers that cover the Vietnamese market include names such as:
Pacific Prime
Aegis Insurance Brokers
Tenzing Pacific Insurance Services
Aon
Keep in mind, working with insurance brokers is completely free as they won't add any costs at your end. Instead, they pocket a commission (part of the premium you pay) from the insurance company.
Table comparing health insurance types for Vietnam
| Features | | | |
| --- | --- | --- | --- |
| Main Advantage | Basic plans very affordable | Direct billing network | Coverage and services included in standard plans |
| Name of plan | Global Medical Insurance | International Medical Insurance | Comprehensive |
| Geographic coverage | Global | Global excluding the United States | Global excluding the United States |
| Annual limit | from 1,000,000 USD to 8,0000,000 USD (lifetime limit) | from 1,000,000 USD to unlimited | from 1,500,000 USD to 2,400,000 USD |
| Minimum deductible | 0 USD | 0 | 160 USD (once per year) |
| Hospitalization (In-patient) | Covered | Covered | Covered |
| Out-patient services | Depends on the plan (either everything covered or a maximum of 500 USD pre- and post-hospitalization, and 300 USD for tests) | Covered (some aspects are optional) | Covered (including traditional Chinese herbal medicine) |
| Emergency assessment | Included | Optional | Included |
| Dentist | Optional | Optional | No, Prestige Plus plan |
| Annual medical checkup | Not mentioned | Optional | Included |
| Coverage of chronic conditions | The same as pre-existing medical conditions | The same as pre-existing medical conditions | Included, some exceptions |
| Coverage of pre-existing medical conditions | Depends on the plan (covered or moratorium of two years) | Reviewed on a case-by-case basis | Not included |
| Pregnancy | Only under the Platinum plan (10 month wait period) | Depends on the plan (12 month wait period) | No, Prestige Plan |
| Approximate annual cost (35 year-old) | From 1,100 USD to 5,000 USD | From 2,500 USD to 4,000 USD | 2,700 USD |
| Online quote | Available upon filling out a form | Available upon filling out a form | Available upon providing personal and contact information |
| Pros | Basic plans very affordable | Complete plans and good coverage in Asia | Standard plans include many benefits |
| Cons | Limited coverage in Asia | Extra benefits somewhat expensive | Limited coverage outside of large cities |
| | Request a quote from IMG now! | Request a quote from Cigna now! | Request a quote now! |
The information contained in this table is for information purposes only and is a simplification of the information obtained on the websites of the insurance providers. Due to the complexity of health insurance policies, we recommend that you thoroughly read the conditions of the policy that you will choose, before purchasing it.
How to evaluate the features of a health insurance policy
It's not easy to navigate the insurance market and learn all the terms in a short period. This is also the case if you get support from an insurance broker. Below I have listed commonly used terms and words used in the insurance industry.
You should learn and comprehend these basics before you sign up for an insurance policy, to understand your total costs and what you're covered for.
Annual Limit: The annual limit equals the amount that the insurance provider will reimburse you for per year. If the expenses exceed the annual limit, you have to pay from your pocket.
If you live in Vietnam, you won't have as high an annual limit compared to places like Japan, Singapore, Hong Kong, and other more developed nations and regions. Generally speaking, the annual limit is in the hundreds of thousands of US dollars.
Copay: The copay simply refers to a payment scheme where you pay part of the insurance fees, on top of the deductible. For example, the copay can be 30% which will result in a substantial fee compared to if you chose no copay.
Yet, you then have to pay 30% of the medical fees. Brokers often recommend people to not go for any copay at all in low-cost countries like Vietnam. This is not a recommendation from my end, whatsoever, and something you should discuss individually with your appointed broker.
Deductible: The deductible refers to the medical bills you have to cover before the insurance "kicks in". The deductible usually starts in the hundreds of US dollars and stretches up to thousands of US dollars.
Again, many insurance brokers don't recommend users to include any deductibles at all in low-cost countries like Vietnam. The reason is that medical care is so cheap here so that you might risk that the insurance never kicks in and you have to pay all the medical fees yourself.
Also, if you work as an expat or on a local contract, the company will most likely provide health insurance and where you are fully covered. You won't pay any copay or deductible in most instances then.
Direct Billing: Direct billing is highly convenient as the hospital will charge your insurance company directly, once the insurance kicks in. This is preferable as medical costs can be high and it's not in the patient's interest to pay a large amount of money upfront.
In-Patient Coverage: In-patient coverage is highly important and will cover you for any treatments that require hospitalization, that is, where you stay overnight.
I want to emphasize that even if you have in-patient treatment, there might be cases where you won't be covered. For example, let's say that you drive a scooter without a driving license, then you might not be covered. It's up to you to check this in advance, so this is just general information only.
If you come across an accident or unforeseen illness, it's important that you're covered in case you have to be hospitalized for a longer period.
Out-Patient Coverage: Outpatient coverage can be added on top of the in-patient coverage, or you can just opt-in for outpatient coverage. Simply put, out-patient coverage will cover you for treatment that doesn't require hospitalization, i.e. where you stay overnight.
With that said, many brokers (that I have been in contact with) recommend in-patient treatment above out-patient treatment. The reason is that outpatient treatments are generally not that expensive.
Fixing a broken arm or stitching a wound won't cost that much. You can also add both in-patient and out-patient coverage in your insurance for a higher degree of coverage.
Out-of-Pocket: The out-of-pocket is the copay and the deductible combined. If you decide to have no copay and no deductible, the out-of-pocket (i.e the amount you have to pay from your own pocket) will be zero.
Again, this will result in a higher premium.
Photo Credits: Photo by Darko Stojanovic on Pixabay