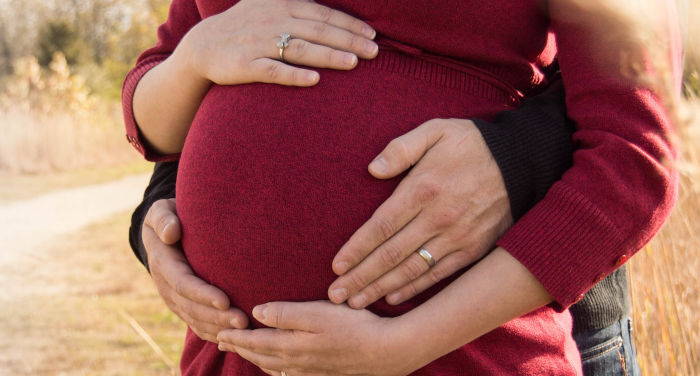 Do you live in Hong Kong and want to visit an international hospital with obstetricians and gynecologists?
With its large expat community, Hong Kong has plenty of hospitals that have served foreigners for decades. You won't have issues finding a reputable hospital with English-speaking staff and a good track record.
That said, it can take time to do research online, nothing you want to experience if you're in an emergency. Therefore, we have written this article where we list some of the leading hospitals that have these departments in Hong Kong.
Let's start with one of the oldest hospitals in the city.
Matilda International Hospital
Matilda International Hospital is a leading medical service provider located in prominent locations around Hong Kong, including The Peak. The hospital has focused on women's health since it opened the first clinic in 1907 and has served many patients since.
The hospital provides many different services, including:
Day case service
Diet and nutrition advice
Health check programmes
Health education classes
Imaging (MRI, X-Ray, CT scan, others)
Outpatient services
Pharmacy
Physiotherapy
Laboratory
Surgery and post-surgical care
Over the years, they have also won plenty of accreditations and recognitions such as:
Best practice – The Australian Council on Healthcare Standards
Combined Obstetric and Gynaecological Service – The Hong Kong College of Obstetricians and Gynaecologists
They are transparent with information about prices and you can find price lists for all the services directly on the website.
Address
Matilda International Hospital (The Peak): 41 Mount Kellett Road, The Peak, Hong Kong
Matilda Medical Centre (Central): Suite 502, Prosperity Tower,39 Queen's Road Central, Hong Kong
Matilda Clinic (Caine Road): 116 Caine Road, Hong Kong
Gleneagles Hospital Hong Kong
Gleneagles is one of the top hospitals in Hong Kong with specialty services in various fields and state-of-the-art equipment. It's located on Hong Kong Island South and works with clinical research, training, and development.
Interestingly, it's a venture hospital between NWS Holding Limited and the renowned healthcare provider, Parkway Pantai.
They have many departments that provide healthcare services to locals and foreigners, including:
Heart & Vascular (Cardiovascular)
Hormone Disorder (Endocrinology)
Kidneys (Nephrology)
Lungs (Respiratory Medicine)
Stomach & Digestive System (Gastroenterology)
Urinary & Reproductive System (Urology)
Women (Obstetrics & Gynaecology)
Chinese Medicine
Worth mentioning is that the hospital works with many international insurance providers, making it easy to settle costs. Some examples include AIA, Allianz, Bupa, AXA, IMG, GeoBlue, and International SOS.
You can find all the price information on the website as you can download pricelists. For more information, I recommend you visit their website or contact them directly.
Address
1 Nam Fung Path, Wong Chuk Hang, Hong Kong
Raffles Medical Group
Raffles Medical Group dates back all the way to 1976 and originally set up its first clinic in Singapore. Since then, they have expanded to many countries and regions, including mainland China, Hong Kong, Vietnam, and Thailand.
The company has around 400 doctors and 7,000 corporate clients, making it one of the biggest healthcare providers in the Asia Pacific. In addition to Hong Kong, they have clinics in various mainland Chinese cities like Shanghai, Beijing, and Chongqing.
Raffles provides services in Women's Health and gynecology, including:
Gynaecological clinic
Ultrasound
Women's health screening
Preventative health check and risk assessment
Sexual health, contraceptive use and family planning
Nutrition, fitness and weight management
Stress, anxiety and mental health
Preparing for pregnancy and birthing
Physiotherapy
Healthy menopause management and osteoporosis
Address
Tsim Sha Tsui: Unit 708, Albion Plaza, 2-6 Granville Road, Tsim Sha Tsui, Kowloon, Hong Kong
Central: Unit 604-5, 6/F, New World Tower 1, 16-18 Queen's Road Central, Central, Hong Kong
Hong Kong International Airport: 6T-104, Level 6, Terminal 1, Hong Kong
St. Teresa's Hospital
Founded in 1940, St. Teresa's Hospital is a catholic hospital with dozens of specialties. With more than 1,000 beds and years of helping local and foreign patients, it's undoubtedly one of the most reliable service providers in Hong Kong.
Obstetrics & Gynaecology
Ophthalmology
Paediatrics and Paediatric Surgery
Dental
Neurology & Neurosurgery
Orthopaedics
Cardiology
Others
Looking at the obstetrics and gynecology department, you can get help with the following services:
Ante-natal talk
Ante-natal exercise
Postnatal exercise
Vaginal Delivery
Caesarean Section
The clinic is open 24/7, including public holidays and Sundays.
Address
327 Prince Edward Road, Kowloon, Hong Kong
Photo Credits: Photo by Megan Lynette on Unsplash