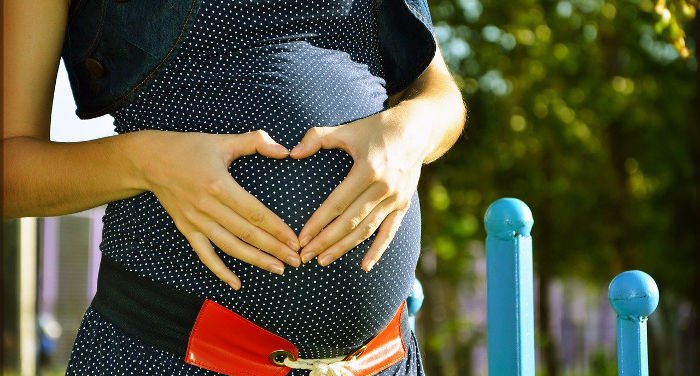 Do you live in Taipei and currently look for a reputable obstetrician and/or gynecologist?
Taipei is renowned for having one of the best healthcare systems in the world. Here, foreigners are obliged to enroll in its national healthcare program within months.
Truth be told, with a superior public healthcare system, exceptionally short waiting lists, and low costs, it's not strange why you won't find as many international private hospitals here compared to Bangkok and Singapore, for example.
In this article, we have listed some of the top international hospitals that provide medical services in gynecology and obstetrics. We explain their history, what services they offer, where they are located, and more.
Let's get started.
Chang Gung Memorial Hospital International Medical Center
Chang Gung Memorial Hospital (CGMH) was founded as early as 1978 and is a JCI-accredited hospital located in the bespoke district of Linkou. It's renowned and famous for being one of the biggest and best medical centers in, not only Taipei but Taiwan.
At the time I'm writing this article, they have almost 30 specialty departments, almost 4,000 beds. They have also trained almost 2,000 physicians coming from 75 countries in the past ten years.
Every day, the hospital receives 10,000 out-patients and it also receives the most foreign patients. Besides, every year they help 2.4 patients that are hospitalized and perform almost 170,000 surgeries on average.
Over the years, they have received numerous accreditations from local and international authorities. Examples include:
Joint Commission International (JCI)
Nation-wide medical standard evaluation accreditation
SNQ awards
The hospital can help with the following Genitourinary System related diseases and interventions:
Reproductive Center
Cancer Center
Gynecologic Minimally Invasive Surgery
Prostate Health Care Center
HIFU Treatment Center
Examples of syndromes that they can detect and treat include pelvic reconstruction, infertility, gynecological benign (malignant) tumors, pelvic floor prolapse, urinary incontinence, and uterine fibroid.
For a complete overview, I recommend you to visit their website directly.
Address
5, Fuxing Street, Guishan District, Taoyuan City, Taiwan
Taipei Tzu Chi Hospital International Medical Center
Taipei Tzu Chi Hospital International Medical Center is a respected and established hospital that has catered to thousands of locals and foreigners. The hospital has received various accreditations and international certifications and is renowned for its high-quality services.
The physicians are experienced and work in many departments, including:
Family medicine
Anesthesiology
Gastroenterology
Ophthalmology
Obstetrics/gynecology
Dentistry
ENT
They also give a diagnosis, checkups, and anesthesia for patients' well-being. In 2012, the hospital was also awarded the quality certificate of health check-up program.
Over the years, the hospital has accepted many medical tourists and you'll find many attractions nearby such as National Chiang Kai-shek Memorial Hall, Longshan Temple, National Museum of History, Ximen Area​, Huashan1914 – Creative Park, and National Taiwan Museum.
You can also see and download price lists on the website where examples of costs* for the services are:
Outpatient clinic charges: From USD 60
Inpatient accommodation costs:
V.I.P room: USD 300/night
Single room: USD 200/night
*Not include medication, test/examination, and treatment charges. Charges listed above are subjected to change without notice.
Address
289, Jianguo Road, Xindian District, New Taipei City, Taiwan
Far Eastern Memorial Hospital (FEMH)
Far Eastern Memorial Hospital is a leading and established hospital located in Banqiao District in Taipei. In the past years, the hospital has helped numerous foreign patients with medical services and it's a recognized and certified hospital.
It was established in 1980 to meet the local growing demand and it has managed to become one of Taipei's biggest hospitals since. The hospital receives thousands of outpatients every day and you can also find thousands of beds here.
It's also deeply involved in research, having two laboratories, one 24-hour e-library set up for an excellent academic research environment and one animal laboratory.
They offer medical healthcare services in dozens of departments, including:
Obstetrics & Gynecology
Cardiology
Cardiovascular Surgery
Oncology & Hematology
Colorectal surgery
Orthopedics
Dentistry ( Oral Maxillofacial surgery)
Otolaryngology
Emergency medicine
Pediatric Surgery
Endocrine and Metabolism
Pediatrics
Their Obstetrics & Gynecology department employs a dozen experienced and professional doctors who are ready to help locals and foreigners alike. For more information, I suggest that you visit the hospital website.
Address
21, Section 2, Nanya South Road, Banqiao District, New Taipei City, Taiwan
Taipei Veterans General Hospital International Medical Service Center
Taipei Veterans General Hospital International Medical Service Center might sound like a hospital that only caters to men, but that's not true.
It was founded in 2008 and has become a leading hospital in Taiwan since. For example, it's the referral center of International SOS, foreign embassies, and the American Institute in Taiwan (AIT). This proves that the hospital provides high-quality healthcare.
Examples of nationalities that visit the hospital include Myanmar, Cambodia, Vietnam, Indonesia, Hong Kong, Canada, Finland, Syria, Qatar, Germany, UK, and Mainland China.
Patients who visit the hospital cannot fall into any of the following categories:
Having a Republic of China (ROC) passport
The hospital provides many services in Gynecology and Obstetrics such as:
Obstetrics and Gynecology
Menopause
Obstetrics and High Risk Pregnancy
Urinary incontinence
Robotic staging surgery
Robotic myomectomy
Robotic sacrocolpopexy
Address
201, Section 2, Shipai Road, Beitou District, Taipei, Taiwan