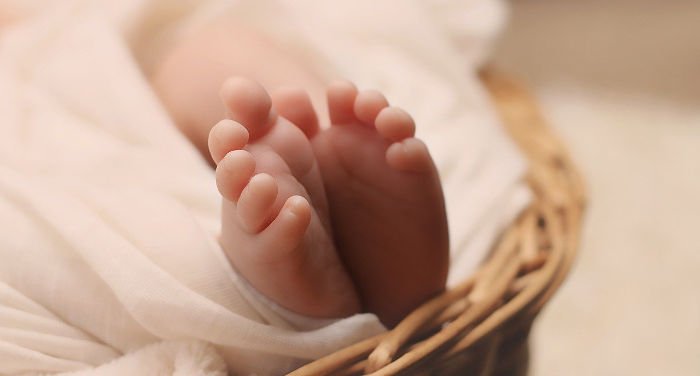 Do you currently live in Ho Chi Minh City and look for an international pediatrician?
As the expat community grows in Ho Chi Minh, we've seen many clinics popping up in the past years. You have no issues finding English-speaking doctors that have a long experience catering to locals and foreigners alike.
To give you a helping hand, we have written this article where you can find some of the top international hospitals with pediatricians in Ho Chi Minh. If you have any further questions, feel free to write a comment below or contact us.
VinMec International Hospital
VinMec International Hospital is run by the large conglomerate Vingroup and one of the leading private medical providers in Ho Chi Minh City. It's a JCI accredited hospital with doctors who have studied overseas and that are fluent in English.
As late as 2019, they won the "Most Improved Local Hospital" and "Patient Safety" awards by Hospital Management Asia 2019. Since its inception, the hospital has helped many foreigners and they currently have more than 100 doctors that specialize in pediatrics.
They specialize in health care for babies and children that are under 16 years old. They offer services in the following fields:
General pediatrics
Pediatric intensive (endocrine, kidney, nerve, lung, digestive)
Pediatric surgery (surgery, orthopedic, surgery, urology)
Neonatal pediatrics
Infectious diseases and vaccination
In addition to pediatrics, they also have departments in General Internal Medicine, Gynecology & Obstetrics, Radiology, Cardiology, Neonatal, and more.
For information, I recommend you to visit their website where you can read more about the services.
Address
208 Nguyen Huu Canh Street, Binh Thanh District, Ho Chi Minh City, Vietnam
CarePlus International
CarePlus International Vietnam is a fully foreign-owned and leading hospital in Vietnam that provides high-quality services to locals and expats. The hospital is known for its competitive prices, great service, and modern equipment, ensuring the safety for patients.
The clinics come with international standards as the company is an associate of Singapore Medical Group that has more than 26 clinics and 20 medical specialties in Singapore.
At the moment, CarePlus has two clinics in Ho Chi Minh City, one in District 7 and one in Tan Binh. Their pediatrics departments have 8 doctors in total that can help with:
Acute & Chronic Disease Consultations & Diagnostics
Consultation & Diagnostics for Newborns and Toddlers
Hearing Testing and Ear-Nose-Throat Consultation & Diagnostics
Pediatric Cardiology
Development & Nutrition Consultations
Others
Most of the doctors have more than a decade of experience and are used to cater to foreign patients. In addition to pediatrics, they also provide services in the following fields:
Dental Care
Cardiology
Respiratory
Neurology
Ophthalmology
Gynecology & Obstetrics
Others
Address
Clinic in District 7: Level 2, Crescent Plaza, 105 Ton Dat Tien, District 7, Ho Chi Minh City, Vietnam
Clinic in Tan Binh: 107 Tan Hai, Ward 13, Tan Binh District, Ho Chi Minh City, Vietnam
FV Hospital
FV Hospital is a modern and leading foreign-owned hospital located in District 7.
The hospital was founded in 2003 by French doctors to improve local healthcare. Interestingly, it was the first JCI-accredited hospital in the Southern parts of the country. It's well-known for following international standards and long experience in helping foreigners.
At the moment, the hospital has more than 950 staff and 130 doctors. They provide medical services in more than 30 fields and can help as many as 220 inpatients. You can also find an outpatient clinic which is located in District 1, the heart of Saigon.
Their pediatrics department have doctors that specializes in the following fields:
ENT
Endocrinology
Cardiology
Pulmonology (Respiratory Medicine)
Gastroenterology
Nephrology
Haematology
Paediatric General
Urological Surgery
More than a dozen doctors work in their pediatrics department and they have a long experience in helping both locals and foreigners. For more information, please visit their website.
Address
6 Nguyen Luong Bang St., Saigon South (Phu My Hung), District 7, Ho Chi Minh City, Vietnam
Raffles Medical Vietnam
Raffles Medical Vietnam is an international clinic that is part of the Raffles Medical Group (RMG) that has been around since 1976. It's a leading service provider in Asia and they have clinics in China, Vietnam, Japan, Singapore, and Cambodia.
Raffles can proudly say that it helps more than 2 million patients and almost 7,000 corporate customers every year. They have almost 370 doctors and a total workforce of 2,500 persons, making it one of the biggest healthcare providers in the region.
Their Ho Chi Minh clinic was established more than 20 years ago and they provide specialist services in:
Internal Medicine
Pediatrics
Obstetrics and Gynaecology
ENT
Ophthalmology
Dermatology
In addition to Ho Chi Minh City, they also have clinics in Vung Tau and Hanoi.
Address
167A Nam Ky Khoi Nghia, Ward 7, District 3, Ho Chi Minh City, Vietnam
Family Medical Practice
Family Medical Practice is located in the expat-dense area of Thao Dien and District 1 and focuses primarily on this customer segment. They have helped patients for more than 20 years and provide both outpatient and emergency services, including:
Routine developmental assessments
Full vaccination services, including vaccination advice
Preschool check-ups
Respiratory disease assessments
24h observation facilities
Others
They have both local and foreign doctors that have a long experience in helping the local community.
Address
District 1: 34 Le Duan, Diamond Plaza, District 1, Ho Chi Minh City, Vietnam
District 2: 95 Thao Dien, District 2, Ho Chi Minh City, Vietnam