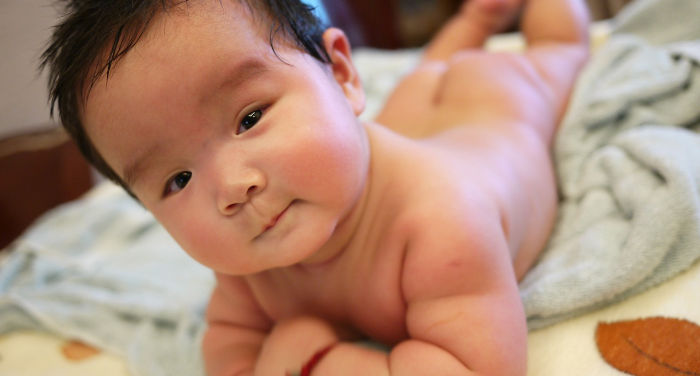 Do you live in Guangzhou and currently look for a reputable pediatrician? Being one of China's Tier 1 cities, you won't have any major issues to find a good pediatrician, but it can take some time.
To help families getting in help with pediatricians quickly, we have written this article where we list some of the leading service providers in the city. They have catered to foreign patients for years and have well-developed pediatrics departments.
Let's start.
Guangzhou United Family Hospital
United Family Hospital, referred to as UFH, was founded in Guangzhou in 2018 and is a leading medical service provider in China. They cater to both locals and expats, operates in accordance to international standards, and provide services such as:
Internal Medicine
Surgery
Obstetrics and Gynecology
Pediatrics
Family Medicine
Dermatology
Rehabilitation
Traditional Chinese Medicine (TCM)
24-hour emergency care
UFH works with both corporations, individuals, and plenty of insurance partners, offering you direct-billing. Some examples of insurance companies they work with are Aetna, Allianz, GeoBlue, Bupa, Cigna, AIA, and Autovision.
You can book appointments directly on their website, which is easy to navigate. For more information, please check their website directly.
Cities
Office Address
No. 31 Pazhou Avenue, Haizhu District, Guangzhou, China
Clifford Hospital
Clifford is a leading international medical clinic that was founded in 2001. They have much capacity with 3,000 outpatients every day and 2,100 inpatient beds, thanks to their recent expansion. This will be further increased in the future.
The hospitals follow international standards and they have a premium environment, resembling that of hotels. Not to forget, with its 1,000 professionals and high-quality technical equipment, it welcomes more than 144 nationalities each year.
They have an advanced and developed pediatrics department that helps more than 150,000 outpatients and 4,000 inpatients yearly. They have 20 doctors that provide help in both diagnostics, treatments, therapeutics, and surgeries.
Examples of other services and departments include:
Gynecology
Obstetrics
Infertility
Children's Health and Rehabilitation Clinic
Surgical Departments
General Surgery
Neurosurgery
Orthopedics
Urology Surgery
Cardiothoracic Surgery
The hospital has also won plenty of awards in the previous, something that you can read more about on the website.
Office Address
Panyu District, Guangzhou, China
For the exact address, you can contact them directly.
Guangzhou Elizabeth Women's Hospital
Guangzhou Elizabeth Women's Hospital established in 2011 and provides high-quality medical services to locals and expats in Guangzhou.
WHO recognizes the hospital as an authoritative organization as they have a great medical environment, advanced equipment, and provide medical services of international standards.
Not only does it welcome corporations and regular individuals, but celebrities, businessmen, politicians, and athletes via its VIP section.
The hospital is a part of the company Shanghai Baijia Women and Children's Health Investment Co, Ltd., and has professionals that speak multiple languages, as well as interpreters.
Their pediatrics department consists of 5 doctors, providing the following services:
Regular check-up
Mental development check
Nutrition guidance
Disease prevention
Mental disorders such as hyperactivity disorder, autism, sleep disorders
In addition to pediatrics, they also help with obstetrics, assisted reproduction, gynecology, traditional Chinese medicine, health check-up, aesthetic medicine, and more.
The company works with many insurance companies such as Cigna, Allianz, Pingan, Metlife, AXA, Pingan, and Healix.
Office Address
NO.484 Kangwang Middle Road, Liwan District, Guangzhou, China
iBorn Clinic
iBorn Clinic is a leading and high-end medical clinic located in the Business District of Zhujiang New Town.
They help foreign expats and locals with everything from pediatrics, obstetrics, ophthalmology, stomatology, general family practice, spinal neurology, medical cosmetology, internal medicine, surgery, and more.
They offer their pediatrics services through their iBorn Maternal and Children's Hospital, providing a 360 degree health management service for children aged 0-18. Their pediatric team has 6 Chinese doctors that can help you with:
Basic health care for children
Child growth and development
Child psychological behavior
Early childhood development
Child vision care
Child oral health care
Common diseases in children
Common surgery for children
Office Address
There's no information about their exact office address. Therefore, you can contact them directly by calling them or sending an email.
Guangzhou CanAm International Medical Center
Guangzhou CanAm International Medical Center is a foreign-invested international medical clinic located in Guangzhou. They are a fully licensed overseas-invested western medical center in Guangzhou. They offer international services to expats and locals, including:
Personal Child Health Record
Immunizations
Medical Care
Development Checks
Growth
Hearing
Vision
Physical
Behaviour
Health Education
Others
They collaborate with many international insurance providers, including IF Industrial Insurance, Aetna, Allianz, AXA PPP Healthcare, BUPA, CIGNA, International Health Insurance Danmark.
Office Address:
5th Floor of Garden Tower, Garden Hotel, Guangzhou, China