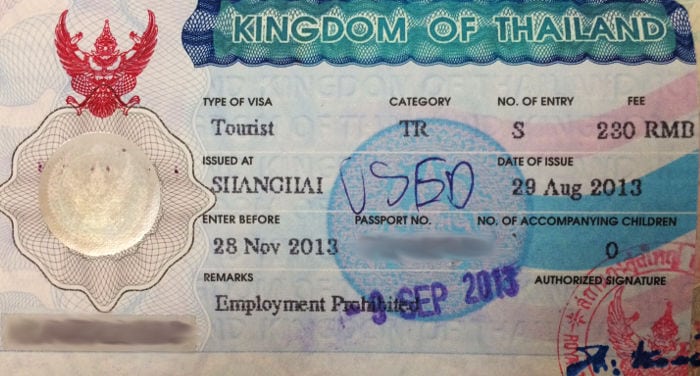 Important: Starting as of November 2021, it is necessary to get a Thailand Pass in advance to enter Thailand (click here for more details).
The matter of visas takes the most time and research for those planning a mid to long-term stay in Thailand.
First of all, if you want to vacation in Thailand for less than 30 days, have a passport valid for at least six months issued by one of the countries on this list (Australia, Canada, US and UK are on it) and a ticket to leave the country (within 30 days from the date of arrival), then you won't need a visa.
If instead, you want to stay longer, you first need to understand why you need a Thai visa and what type of visa you need to apply for.