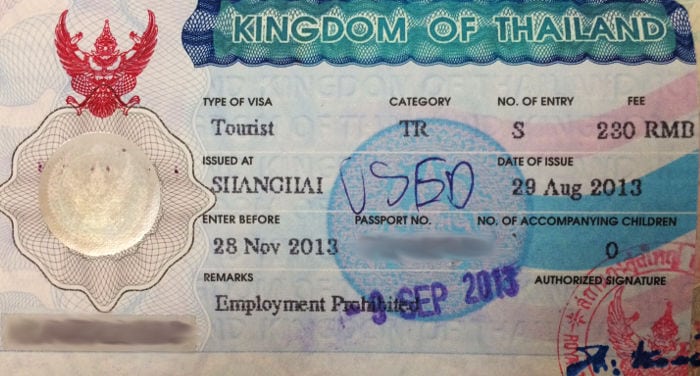 Do you need help to get your visa for Thailand?
Click here to see the agencies that we recommend!
The matter of visas takes the most time and research for those planning a mid to long term stay in Thailand.
First of all, if you want to vacation in Thailand for less than 30 days, have a passport valid for at least six months issued by one of the countries on this list (US and UK are on it) and a ticket to leave the country (within 30 days from the date of arrival), then you won't need a visa.
If instead, you want to stay longer, you first need to understand why you need a Thai visa and what type of visa you need to apply for.