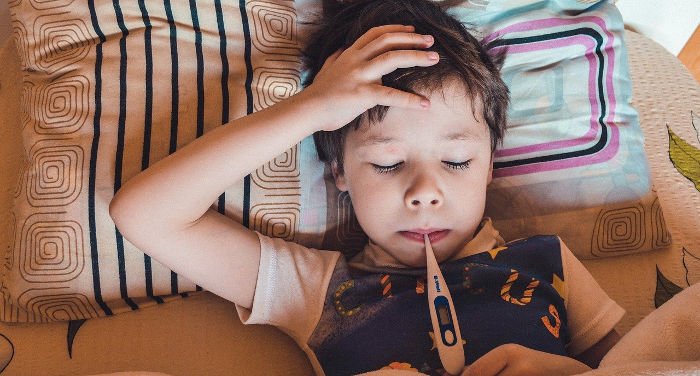 Do you live in Hong Kong and look for an international and leading service provider in pediatrics?
Hong Kong is the home of many hospitals, including both public and private. Here, you won't have any general issues to find the healthcare services you look for, such as pediatricians.
In this article, we list some of the leading medical clinics that provide pediatric services to foreigners in Hong Kong.
Cambridge Paediatrics
Cambridge Paediatrics was founded by Dr. Emily Hung, a woman with more than 16 years of experience working in private and public hospitals. She has an impressive track record as she is an Honorary Associate Professor in the Department of Paediatrics, The Chinese University of Hong Kong.
Besides, she's also an Examiner in Paediatrics for the Licensing Examination of Hong Kong Medical Council for overseas doctors who want to work in Hong Kong. These are just two examples of work she's taken on in addition to her practice.
The clinic is also affiliated with many other well-known medical service providers such as Union Hospital, Hong Kong Baptist Hospital, St. Teresa's Hospital, and Hong Kong Sanatorium & Hospital.
The clinic provides various services in pediatrics, including:
In-patient Services
Sick Visit
Well Visit
Newborn Services
Immunization and Health Checks
Psychotherapy
Speech Therapy
Intelligence, Behaviour and Developmental Assessment
Office Address
Unit 1016, Tower 1, Grand Central Plaza, 138 Sha Tin Rural Committee Rd, Sha Tin, Hong Kong
Gleneagles Hospital
Gleneagles Hospital is one of the most well-known medical service providers in Hong Kong that provides pediatric services to expats.
Their pediatric clinic helps everything from infants, children, up to 17 years old. Services provided include regular physical examinations and developmental assessment of new-born babies, covering diagnosis, treatment, vaccinations, behavior, emotional assessment, and more.
Gleneagles Hospital is also a clinical partner of the University of Hong Kong (HKU) and they help the company with development, promotion, and building up governance.
Below you can also find the consultation fees charged by the hospital:
First consultation: HKD 640 – 1,000 (according to the doctor selected)
Follow up consultation: HKD 540 – 800 (according to the doctor selected)
In addition to pediatric services, they also help with the following (examples):
Behavioural Health Clinic
Breast Clinic
Cardiology Clinic
Chinese Medicine Clinic
ENT Clinic
Eye Clinic
General Medicine Clinic
Office Address
1 Nam Fung Path, Wong Chuk Hang, Hong Kong
Central Health
Central Health is one of Hong Kong's leading medical service providers that has dozens of doctors and long experience in catering to foreigners. They have 4 pediatricians that are well-educated and with experience from overseas.
They have three clinics, including the Central Health Medical Practice, Island Health Family Practice, and Southside Family Health Centre.
In addition to pediatrics, they also help patients with the following services:
Psychiatry
Psychology and counseling
Speech Therapy
Genetics
Physiotherapy
Obstetrics
Others
They can also offer advice on breast and bottle feeding, weight and measurement, sleep (or lack of it), colic & crying babies, weaning, and other concerns.
Office Address
The address to the Central Health Medical Practice is:
3rd Floor, Baskerville House, 13 Duddell Street, Central, Hong Kong
OT&P
OT&P was established in 1994 has become a high-quality medical clinic that has helped many foreigners over the years. The founders of the clinic are foreign nationals, Dr. Tim Trodd and Dr. David Owens, who have managed to expand the clinic significantly.
In total, they have 8 different clinics, including:
Central (D'Aguilar Street)
Central Specialist (D'Aguilar Street)
Family Clinic
MindWorX Clinic (D'Aguilar Street)
Aesthetics & Wellness Clinic (The L. place)
Quarry Bay
Repulse Bay
Clearwater Bay
The clinics have both general practitioners (GPs) and specialists. Their pediatrics department can help you with services such as child health checks, child vaccinations & immunization schedules, nutrition, growth & health, treatment of illnesses, infection & injuries, and tracking a child's developmental milestones.
For more information, you can check their website.
Office Address
The address to their general practice is:
5/F, Century Square, 1 D'Aguilar Street, Central, Hong Kong
GHC Global health Care
GHB Global Health Care was founded in Shanghai in 2005 and is a leading medical services provider in mainland China and Hong Kong. It was one of the first foreign-owned healthcare companies to operate in China.
The company offers a wide range of services in addition to pediatric services, including general practice/family medicine, core specialist services, vaccination, radiology, laboratory services, and more.
GHC has partnered with several hospitals in mainland China and Hong Kong, including Shanghai Renji Hospital, Hong Kong Adventist Hospital, and Fox Chase Cancer Center.
Worth mentioning is that they work with many international insurance providers such as Aetna, Allianz, Bupa, Cigna, GMC, and more. They also accept payments with international credit cards, debit cards, WeChat Pay, Alipay, and cash.
Office Address
10 Chater Road, Prince's Building, Suite 1508, Central, Hong Kong
Photo Credits: Photo by Victoria_Borodinova on Pixabay