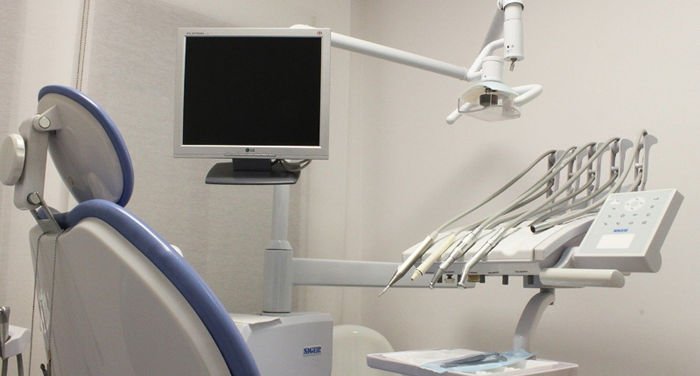 Guangzhou is one of China's biggest Tier 1 cities that attracts plenty of foreign professionals. Located in the large province of Guangdong, the city has flourished together with other cities like Shenzhen and Hong Kong.
Luckily, you can find plenty of international medical and dental clinics here, ready to help foreigners who are in the need of dental services. In this article, we've listed some of the top international dental clinics available in Guangzhou.
Dental Smile Guangzhou
Dental Smile Guangzhou is a leading dental clinic that is lead by the expert dentist Dr. Sandro Rasgado and the general dentist Dr. Robert Bratucu. In total, they speak 6 languages and the clinic has a total experience of 21 years.
Sandro has several Master's degrees and is an accredited dentist with years of experience. For more information, you can check his profile on LinkedIn, there is a link on their website.
The clinic also has an impressive track record as they've helped as many as 42,000 patients and they have 12 certifications. The company currently offers the following services to locals and foreigners:
Routine Exams
Dental Cosmetics
Emergency Dentistry
Dental Hygiene
Dental Implants
Teeth Whitening
The clinic is open from Monday – Sunday, 9:00 AM – 7:00 PM.
Cities
Office Address: 11 floor, Ice Flower Hotel, 2 Tianhe North Road, Guangzhou, Guangdong, China
Guangzhou United Family Hospital
Guangzhou United Family Hospital was founded as early as 1997 and has offices in Guangzhou, Shanghai, Beijing, Wuzi, Nanjing, and more. It offers personalized and premium to busy individuals who want to enjoy the best healthcare available.
Guangzhou United Family Hospital doesn't only provide dental services, but also other medical services like family medicine, obstetrics & gynecology, dermatology, internal medicine, surgery, eye clinic, pediatrics, and more.
The clinic provides quality services to locals and foreigners and their team comprises experienced professionals who can assist with cosmetic rehabilitation, oral surgery, orthodontic therapies, dental examinations, and more.
Most of their dentists have lived and studied overseas, are internationally trained, and speak languages such as Japanese, English, Mandarin, and more. Besides, they also offer a free telephone translation service in more than 40 languages.
Worth mentioning is also that the clinic work with different international insurance providers and offer direct billing. Some of the companies are CIGNA, Allianz, China Merchant Bank, and MediLink.
The clinic is open every day from 9 AM to 7 PM.
Cities
Beijing
Shanghai
Guangzhou
Wuxi
Tianjin
Nanjing
Qingdao
Hainan
Office Address: No. 31 Pazhou Avenue, Haizhu District, Guangzhou, Guangdong, China
Dr. Lu International Dental Clinic
Founded in 1996, Dr. Lu has been around for more than twenty years of experience and is one of the first private clinics that cater to locals and foreigners in Guangzhou. They have companies and foreign consulates since its inception and have received clients from many parts of the world and it's become one of the top choices in China.
The clinic offers the following services:
Teet Whitening
Dental Implants
Cosmetic Surgery
Orthodontics
Periodontics
Endodontics
Dental Crosn & Bridge
Others
Since 1987, the dentists have practiced and studied in different parts of the world, including the US, Hong Kong, and Guangzhou.
Cities
Office Address: Rm. 603-604, Metro Plaza, Tian He Bei Road, Guangzhou, Guangdong, China
Arrail Dental Guangzhou GT-Land.Plaza Clinic
Arrail Dental was established as early as 1999 and focuses on helping middle class Chinese and expats who live in China. The staff has a long experience in helping with dental treatments and services and many have studied at prestigious universities overseas.
Since the company was started, Arrail Dental Guangzhou has helped over 2 million people, which is impressive, of course. Having partnerships with more than forty international and local insurance companies, they can also help you with direct billing.
The president of the company, Robert Zou, has a long experience in the industry, both from overseas and in China.
Arrail Dental Guangzhou collaborates with various international partners, including famous names such as China Merchant Bank, UOB, Microsoft, Pingan, Siemens, Bank of Communications, and more.
For more information, I recommend you to check their website and where you can contact them directly.
Cities
Beijing
Shanghai
Shenzhen
Guangzhou
Tianjin
Hangzhou
Xiamen
Office Address: 605, Block F, GT Land Plaza, 11 Zhujiang East Road, Zhujiang New City, Guangzhou, Guangdong, China