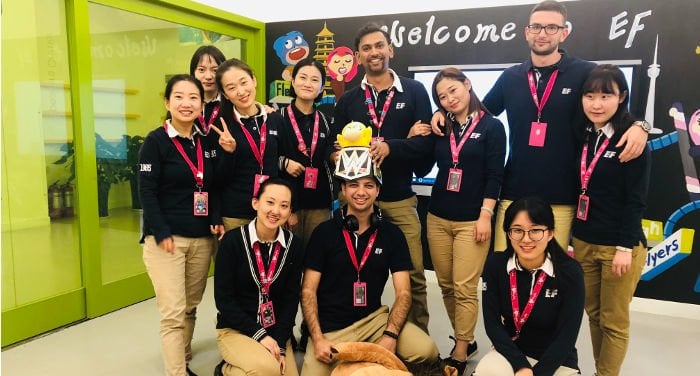 Today we're interviewing Luca Stanga, who has a rather interesting story to tell us since he teaches English in China on a work visa, which shows that such an objective is not impossible for those who aren't born into an English-speaking country so long as they have the right skills!
Luca, what work do you do in China and when did you get there?
I work at an English private school for children in Xi'an. The school is a franchise run by the company Education First. I work in the afternoons and on weekends since in the mornings the students attend public school. My work can be subdivided into three areas: lesson planning, teaching and extra activities to promote the institute.
Planning lessons takes time and imagination, but supplementary material is provided and you can always ask for advice from colleagues or the director of studies. There are about 12 to 14 students in a class, and in my case, the ages vary between 3 and 10 years old. Since the students are so young, each class is assigned a Chinese national teacher who gives support.
I've been working here for six months and am very happy with the professional experience that I'm developing, also thanks to the fact both the director and vice-director are professionals in their field and know their trade well. My contract expires in September but I'm thinking about signing on for another year because there are many elements of this company that I consider to be positive.
How did you find this job, and what is your educational background? [Read more…]