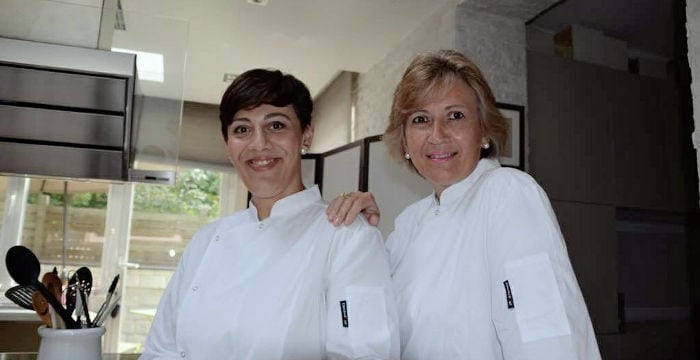 Today we'll interview Anna Reniero and Anna Cappelloni, founders of CinCucina, an Italian cooking school in Beijing, and authors of the cookbook of the same name. You'll find them on Facebook!
Coming to Beijing and meeting
How and when did you arrive in China?
Anna Reniero: I arrived a year and a half ago from Paris. I'm an expat for almost 23 years and I had the good fortune to live in various European countries and the United States. This is my first experience in Asia. I can't hide that once I arrived in Beijing, I felt a little lost.
Even though I've moved many times and I know the problems and difficulties that come with moving, China was a completely different country. I was completely in the dark with the written and spoken language and therefore understanding and communication was an impossibility, different foods and products, smells, customs and clothing, basically everything new, another world!
In addition it was my first move with my husband and little dog. In fact I have a daughter who goes to university and remained in Europe.
I have to say that right from the beginning people were nice and helpful, despite the language barrier. You can make yourself understood using gestures and with phone translators you manage to communicate a bit. In this way I think Italians and Chinese are very similar. [Read more…]