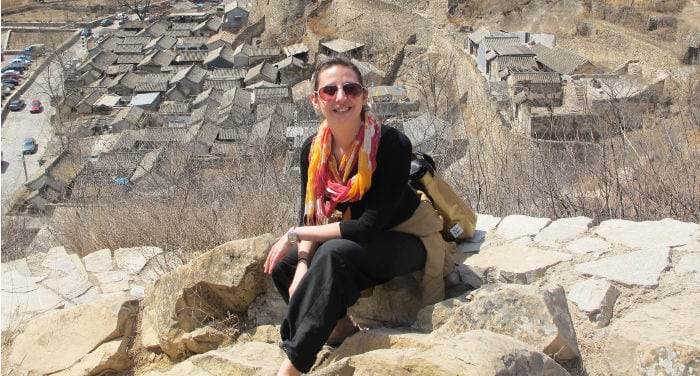 Today we're interviewing Elisa Ferrero, who is 38 years old, teaches Chinese to students of all ages and arrived in China for the first time in 1999, when she was 21.
Elisa, what first brought you to China and what motivated you to do so?
I first came to China in 1999, when Beijing was a city that no longer exists today. This was a 3 month stay for study together with a dozen course-mates from the University of Turin.
It was my second year of school, and I wanted to begin getting to know the land, and also seriously evaluate if the graduate course in which I had enrolled, Languages and Foreign Literature with specialization in Chinese, would have gotten me anywhere.
I had to see the land whose language I was studying, since I was aware that behind the language there's a world that you can't help but get to know.
Now I can say that those 3 months changed my life.
Besides that first experience, how ling have you lived in China and in which city ?
Other than that first experience, I lived in China from 2004 to 2014 with a break of a year and a half the whole time in Beijing; there was only a brief stay in Shanghai, which I gave up almost immediately. [Read more…]