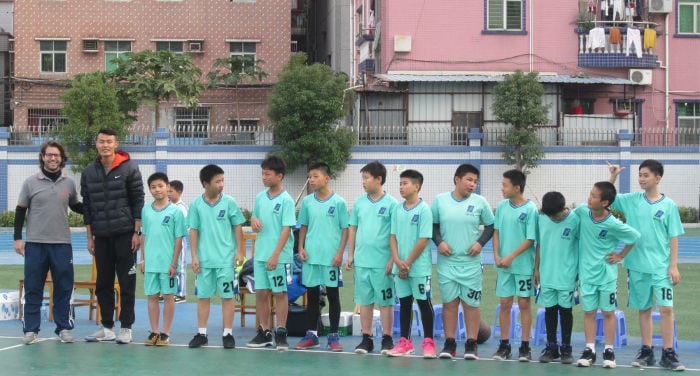 Today we'll interview Claudio Piani, who teaches physical education in the city of Shenzhen. You can follow Claudio's adventures on his blog, Piani per la Cina (?).
If you're interested in finding a job in China as a teacher (not just for physical education) I think you'll find this interview extremely interesting!
Finding work in China as a teacher
Claudio, first of all thanks for agreeing to respond to my questions. Let's get started right away: what gave you the idea to move to and work in China?
Hello to all the readers of "Taste of China" and thank you Furio for this motivating interview. I came up with the idea of moving to China to work about two years ago for various reasons. In 2014 I resigned from my job as a sporting operator in Milan to take an overland trip through Asia and Oceania.
The "pilgrimage" unexpectedly lasted for more than two years, in which I had the good fortune to cross China twice, first from north to south (Autumn 2014) and then from West to East (Summer 2016), causing me to fall in love with it.
It was actually during this period that I got the idea to move there to work, supported in part by the Chinese passion for basketball, the sport I taught in Italy.
How did you find a job? Did you use a specific website? An agency? Personal contacts? [Read more…]