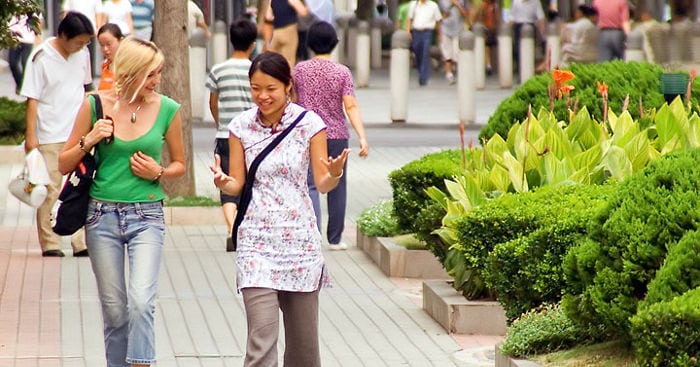 In this article we will explain how to choose a moving company for sending your goods to Asia (if you are moving there) or from Asia (if you are planning to leave Asia soon).
P.s. Click here to get up to 5 free quotes from trusted moving companies chosen by our moving service partner.
How to find an honest moving company
Since China is a difficult destination that is nonetheless getting more and more attractive to professionals every day, the demand for this type of services has grown quite a bit. Because of this, in the past years, there are a lot of moving companies that target "China expats", many of which are of doubtful quality or even fraudulent.
There is no sure way to know if a company is professional or not. Personally, I would suggest the following:
Take a look at the company's website. Is it well designed? Are there spelling or grammar mistakes? A company which doesn't invest in making a good website is not likely serious.
Do the website specifies the name and the address of the moving company? Do the website showcase a phone number? Is the contact form asking for all relevant information?
Once you send your request for a quotation, do they reply in a professional manner, answering your questions and providing a quotation within a couple of days?
Look for testimonials from past customers: What are people saying about the company? While many positive comments are a good sign, look for the people that have had problems and whether the problems were due to poor management or other factors that are beyond the company's control.
Common sense: For example, if the company pressures into paying only via Western Union or a transfer to an account in a tax haven, don't even think about it and look for another company.
How much do international moving services to – and from – China cost?
The price varies greatly depending on your destination city, the current cost of oil and, more in general, sea freight, the company of you choice and the type of services that they are offering you.
To give you an idea, the prices range between 2,000 and 6,000 USD.
Get up to 5 free quotes from trusted moving companies
Fill in the form below – it just takes one minute – and get up to 5 free quotes from our moving service partner, Sirelo, which since 2004 has helped more than 200,000 expats choose the best international moving company.
With their network of over 1,000 qualified international movers, they can also help you to find the right international moving company and save up to 40% on their international moving costs!
What are relocation services?
Due to the bureaucracy, the language and the customs, China isn't exactly an easy destination to go and live. Making all the preparations to move and stay there can turn out to be a large investment of time and patience. Because of this, there are companies which specialize in helping and advising expats to make their move much more manageable.
Since these services are usually quite expensive, in my opinion they are a good idea only if you are moving as a family and/or you have enough budget to pay for it.
If, on the other hand, you have time and a tight budget, just go for a moving company or only bring the strict necessary with you in the plane.
How do a relocation agency differs from a moving company?
Relocation agencies offer more service than a mover. However, as I already said in the previous section, they are also much more expensive.
Basic services
These packages normally include the following:
Assistance on finding an apartment
Help registering with the police and obtaining a residency permit
Help buying a SIM card, choosing a phone and getting internet
Phone assistance for questions or emergencies
Other services such as: visits to the neighborhood, tours of the city or help getting a driver's licence
Family services
In addition to the basic services, family services also include:
Help finding a school for your children
Searching for extra-curricular activities
Help taking out a family health insurance policy
Professional services
There are many agencies which offer professional consulting for a few months. These services include:
Professional or business workshops
Networking events related to your speciality
Business and investment consulting
Help finding contacts and interviews with companies you are interested in
Advice regarding work contracts
Get up to 5 free quotes from trusted moving companies
Fill in the form below to receive up to 5 FREE quotes within 24 hours from international shipping companies, most with decades of experience, to ship your personal belongings. Since 2004, our partner Sirelo has helped more than 200,000 expats choose the best moving company for their international move.
With their continually growing network of international movers, Sirelo can also help you to find the right international moving company and save you up to 40% on your international moving costs!
Photo Credits:

20050813-145858 by Brad Ferguson