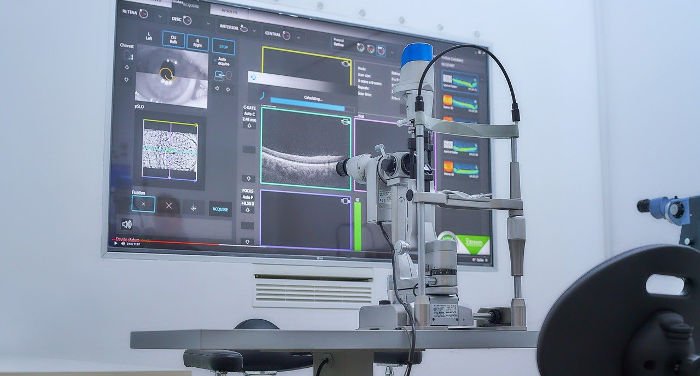 Taipei is a highly sought-after destination among expats and travelers who want to indulge in Taiwan's culture, cuisine, and beautiful environment. Despite having one of the world's most efficient healthcare systems, this small island is also the home of many international hospitals, ready to cater to foreigners.
If you currently look for ophthalmologists and optometrists in Tapei, don't look any further. In this article, we list some of the best and most reputable clinics. We will explain their history, what services they offer, and what makes them unique. If you have any other recommendations or questions, feel free to write a message below.
Taipei Eye Clinic
Taipei Eye Clinic is a leading an international eye clinic with ophthalmologist services in Taipei. In 1996, the founder Dr. Richard Wu returned to Taiwan where he set up the company. He has a long experience of studying and working in the US and internationalized.
Since 1999, he has also participated in various committees and programs for greater China. Taipei Eye Clinic has both English and Chinese-speaking staff and with professionals that have studied overseas (Australia, the UK, the US) and with state-of-the-art equipment. They can help patients as young as 3 years old.
The company currently provides the following services to locals and foreigners:
General Eye Clinic Services
Preventative Eye Care Services
Contact Lens Services
Specialty Services
Visual Rehabilitation Services
Visual Rehabilitation Services
Outpatient Medical Cosmetology Consultation
LASIK consultation
Pharmacist Consultation
Frame and lens consultation
For more information, please visit their website and give them a call if needed.
Office Address: 1st Floor, Number 28, Lane 313, Fuxing North Road, Songshan District, Taipei, Taiwan
Taiwan Nobel Medical Group
Nobel Medical Group is a large-sized and leading company that operates from Gongyuan Road in central Taipei. The company started in 2001 and a member of various alliances, including Soreal Dental Clinics, Merrier Beauty Institute, Mendel Biotech Institute, Nobel Opticals, and the Nobel Education institute
At the moment, the company has 4 eye clinics, 72 aesthetic medicine clinics, 72 professionals, and they have helped as many as 72,000 patients over the years. This is self-explanatory and the clinic is well-known for its high-quality and professional services.
Services offered by the company include:
Laser Refractive Surgery
Femtosecond Cataract Surgery
Laser Presbyopia Correction
Children's Vision Care
Eye Disease Treatment
Cosmetic Filler & Injection Surgery
Cosmetic Surgery
Oculoplastic Surgery
Photoelectric Treatment
Non-Surgical Fat Removal Treatment
Spa Salon
Scalp Clinic
They currently have the following clinics:
Taipei Nobel Eye Clinic
Dunnan Nobel Eye Clinic
Banqiao Nobel Eye Clinic
Nangang Nobel Eye Clinic
Concho Nobel Eye Clinic
Office Address: 7th Floor, No. 216, Sec. 1, Dunhua S. Rd., Da'an District, Taipei, Taiwan
New Vision Eye Clinic
New Vision Eye Clinic started in 2003 and has become one of the most reputable eye clinics since. The company has received great customer ratings and offers many high-quality services, paying much attention to customers' wellbeing.
Some of the services that the company offers include:
Micro-incision phacoemulsification
New LASIK
Presbyopia corrective surgery
Eyelid plastic surgery
Orthokeratology
Retinal Disease and Laser Treatment
Children's Vision Care
Their Ophthalmologists are well-educated with long experience in the industry. For example, M.D. Yu-Chuan Hsiao graduated from the School of Medicine of Kaohsiung Medical University and is a member of the American Society Cataract and Refractive Surgery(ASCRS) members.
12,473 visitors have been to the clinic according to the website and their professional team of physicians continues to provide foreigners and locals with acclaimed medical services. For more information about their services, you can visit their website or contact them directly.
Office Address: 1F., No.518, Sec. 5, Zhongxiao E. Rd., Xinyi Distict, Taipei, Taiwan
TMUH
TMUH is e leading hospital with both English and Chinese-speaking doctors, ready to help foreigners who look for eye treatments. They help patients with various disorders, including:
Refractive and cataract diseases
Cornea
Oculoplasty
Glaucoma
Retina
Uveitis
Pediatric
The hospital has 410 medical professionals, 25 departments, and many capacities to help those in need. They have helped thousands of patients all the way back since 1976 and are ISO-certified.
If you want to know more about the company, you can visit their website where you can also find their contact information.
Office Address: No. 252, Wuxing St, Xinyi District, Taipei, Taiwan
[Photo Credits (Creative Commons CC0): Pixabay.com]