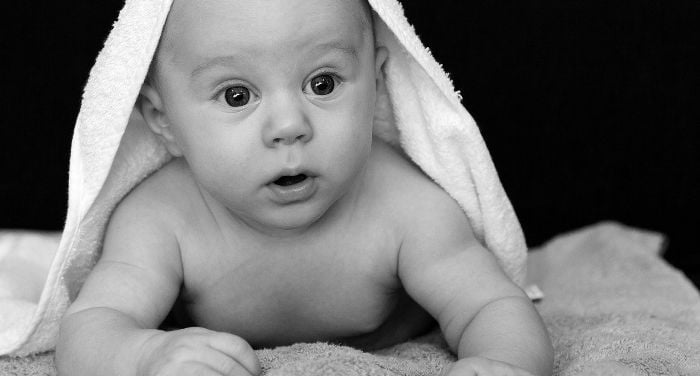 In the past decade, many foreigners have moved to Shanghai thanks to the many business opportunities and quality of life offered.
The city can now proudly say that it's a developed city by Asian standards and it's generally easy to get by here. Foreigners and expats won't have any issues finding both public and high-quality private healthcare either.
In this article, we list some of the best international pediatricians in Shanghai, explaining their history, what services they offer, and where they are located. Let's get started and check one of the biggest service providers available.
Parkway Pantai Shanghai
Parkway Pantai is a medical group and one of the leading healthcare service providers, not only in Asia but in the whole world. Having more than 16,000 hospital beds and running more than 84 hospitals in 11 countries, Parkway Pantai has 9 dental and medical facilities in various cities in mainland China and Hong Kong.
They opened their first facility in China in 2004 and their first one in Shanghai in 2006. With almost 100 experienced physicians that are specialized in more than 40 fields. In addition to pediatrics, they offer services in the following fields:
Pain Management
Beauty & Skin Care
Adult Medicine
Cardiology
Chiropractic
Dentistry
Dermatology
ENT-Otorhinolaryngology
Family Medicine
Others
Parkway Pantai has many doctors of both Chinese and foreign origin that work in pediatrics. The doctors come from China, Canada, Germany, the Czech Republic, Croatia, and the UK. At the moment, they have five different clinics in Shanghai that are located in Gubei, Pudong, and West Nanjing Road.
Office Address: 1376 Nanjing W Rd, Nanjing West Road, Jing'an District, Shanghai, China
International Peace Maternity and Child Hospital of China (IPMCH)
IPMCH was founded as early as 1952 with the Stalin Peace Prize of 100,000 Russian rubles and has grown much since. Over the decades, the hospital has evolved into a leading clinic in Shanghai and currently works with research, education, preventive medicine, and clinical medicine.
It has won various awards and got recognized in the past years, including the WHO, UNICEF, the Ministry of Health in China, and more.
Impressively, IPMCH has helped more than 1,1 million outpatients, 30,000 inpatients, and managed more than 30,000 deliveries of babies a year. Their obstetric department has no recorded maternal deaths during the last 12 years, which speaks for itself.
The hospital also collaborates with many renowned hospitals overseas, including Monash Institute of Reproduction and Development in Australia, University of Hong Kong-Queen Mary Hospital, Ohio State University Medical Center, and Tokyo Women's Medical University Hospital.
Office Address: 910 Hengshan Rd, Xu Jia Hui, Xuhui District, Shanghai, China
SinoUnited Health
SinoUnited Health is a large company with locations in five different locations in Shanghai. The hospitals have a mix of foreign and Chinese professionals that operate in various fields and departments.
Their Chief of Pediatrics, Dr. Carenia Kuan, is of American origin and has more than 40 years of experience working in the field of pediatrics. She's a highly experienced doctor that speaks multiple languages.
In addition to pediatrics, the hospital helps with:
Internal Medicine
Surgery
Sports Medicine
Physiotherapy / Rehabilitation
Traditional Chinese Medicine
Radiology/Imaging
Psychiatry
SinoUnited Health also works with various international insurance providers, including well-known names such as AIA, Allianz, Cigna, Bupa, AXA, and MetLife. Thanks to its international approach, it has many foreign clients that work for multinationals in China.
Office Address: Shanghai Centre,1376 Nanjing Road West, West Tower, 6th Floor, Suite601, Jing'an District, Shanghai, China
Shanghai East International Medical Center
Shanghai East International Medical Center was established in 2004 and is a leading healthcare service provider located in the plush Lujiazui Financial District. They provide 24-hour care, not only to people in Shanghai but also in surrounding provinces.
The company receives support from the government doctors and hospitals and has high-quality medical and technology equipment. The hospital helps everything from foreign embassies and consulates, corporations, high-end hotels, families, and more.
At the moment, you'll find three doctors working in the pediatrics department, including foreigners and Chinese nationals that have years of experience in the field.
The team helps infants, children, and teenagers and can also provide vaccinations. Services offered by the department include:
Same Day Services
Inpatient Care
Neonatology
Preventative Care
Newborn Care
Family Medicine
Office Address: 150 Jimo Road, Pudong, Shanghai, China, 200136
United Family Healthcare
United Family Healthcare is an international hospital and a leading network of clinics that provide high-quality healthcare services to foreigners in China. In addition to Shanghai, they also have offices in Guangzhou, Tianjin, Qingdao, and Bo'ao.
The hospitals have 1,000 part-time experts, 1,000 nurses, and more than 600 doctors that come from around 25 countries. In Shanghai, 5 doctors are working in the pediatrics team, they are all experienced and speak English.
The same as it goes with most other leading medical clinics, they collaborate with various insurance companies, including William Russell, CPIC Allianz, CISI, Allianz, SOS International, and Euro-Center.
Office Address: 1139 Xianxia Rd, Changning District, Shanghai, China
Photo Credits: Photo by PublicDomainPictures on Pixabay