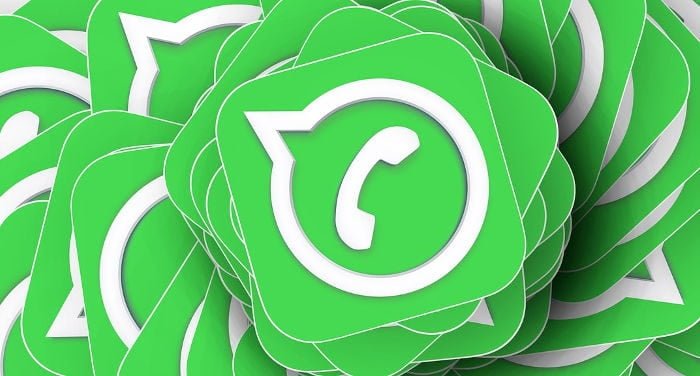 Can I access WhatsApp in China?
Although China has been blocking video calls, messages, and file transfers on WhatsApp since September 2017, it is still possible to use the app in China. In this article, we will provide you with a step-by-step guide on how to access WhatsApp in China.
What do you need to unblock WhatsApp in China?
Using WhatsApp in China is relatively simple and you will only need two things:
1. An Internet connection
It's obvious that to be able to use WhatsApp, you will need to be connected to the Internet. As I explain below, connecting to the Internet in China is relatively easy.
2. An app to get around the Great Firewall
The Great Firewall of China is the reason why many websites and apps aren't accessible in the country.
To get around the Great Firewall, you don't need to be an expert. You can simply download an app onto your phone that lets you access a Virtual Private Network or VPN.
Currently, VPNs are the easiest and most efficient way to get around the Great Firewall.
What is a VPN?
To put it very simply, a VPN or Virtual Private Network is a system that encrypts your Internet connection and hides your IP address (which identifies the location where you are connecting to the Internet).
Using a VPN lets you increase your security (the encryption makes it impossible for third parties to see what you're doing online) and get around Internet use restrictions (whether geographic restrictions or the blocking of certain web pages in some countries, like China).
Basically, when you use a VPN, it will look like you're connecting from where the VPN server is located and not from where you're actually located.
It's important to mention that using a VPN doesn't provide you with Internet access, rather, it simply hides your activity and identity online.
What VPN do we recommend for China?
Before you install the first VPN App you find, it is important to know that most VPNs don't work in China.
At SDC, we usually recommend ExpressVPN, as it's one of the fastest VPNs in China, tends to not run into many connection problems and is very easy to use.
Nonetheless, you can read our extensive guide on the best VPNs for China (Updated every month).
What to prepare before going to China
If you want to use WhatsApp in China, you should prepare before going to the country. The problem is that if you try to purchase a VPN once already in China, it can be quite complicated. VPN websites tend to be blocked and you can't download their apps on local app markets or the Apple AppStore (Google Play is also blocked).
1. Download the app for the VPN that you've chosen
Downloading VPN apps are free and can be easily done on Google Play or the Apple AppStore.
Remember that once you're in China, you won't be able to download any VPN app unless you download the file directly from the provider's website. However, it's very likely that the VPN provider's website will also be blocked.
If you are already in China don't panic, you can check our guide on how to download a VPN from China
2. Purchase the VPN before going to China
To avoid problems once you're in China, it's a really good idea to purchase the most suitable plan of the VPN that you've chosen before going.
The problem is that many VPN websites are blocked in China, and despite the fact that they tend to have "mirror" sites that are accessible from China, every so often, these are also blocked. Save yourself problems and purchase the VPN before going to China!
What to do to use WhatsApp once in China
1. Access the internet
Accessing the Internet is relatively easy in China and can be done via one of the 3 options below:
Wifi: In China, there are extensive public Wi-Fi networks. The large majority of hotels, cafés, bars, and airports offer free Wi-Fi to their customers. Even so, you should keep in mind that the quality of these connections tends to be quite poor, and the more you move away from the main urban centers, the harder it will be to find public Wi-Fi networks.
Local SIM card: Getting a prepaid SIM card with access to the Internet is easy and cheap. The only thing that you will have to do is go to a store of one of the main mobile telephone operators (China Mobile, China Unicom, or China Telecom) with your passport. Normally, 200 Yuan is enough for one month: 50 Yuan to buy the SIM card and 150 Yuan for a monthly data plan and a few calls.

Roaming: While roaming can be useful in an emergency, it tends to be quite expensive to just even activate it. In addition, it's very possible that it won't work with the majority of international telephone operators. Last, of all, it's worth mentioning that while some people have managed to get around Internet restrictions simply by using roaming, don't count on it.
2. Connect the VPN
Once you've purchased a VPN plan and have downloaded the app, connecting it tends to be quite easy. Enter your credentials (email/username and password), choose a server (or let the VPN choose one for you), and connect to the VPN. After a short time (from a few seconds to a couple of minutes), the VPN will be connected and you will have unrestricted access to the Internet.
It's a good idea to connect to servers close to China (such as Hong Kong, Japan, or Korea), as those are the ones that usually offer the fastest connections.
Last of all, if for whatever reason you aren't able to connect your VPN, make sure you have a way to communicate with your VPN provider so that they can suggest the best way of adjusting it for China.
Keep in mind that not all VPNs work in China and not all offer efficient after-sale service, so make sure that you choose a good VPN, as, in the end, you get what you pay for.
3. Use WhatsApp
Once the VPN is connected, you shouldn't have any problems using WhatsApp to send messages or files, or even to make video calls (although they can be a bit slow at times).
If you have problems with WhatsApp with the VPN activated, it's a good idea to restart the WhatsApp app (without disconnecting the VPN). If the problem persists, you should contact your VPN provider (they normally have 24-hour service) so that they can recommend the most suitable adjustments to optimize your connection in China.
Alternatives to WhatsApp in China
WhatsApp isn't the only messaging application that's blocked in China. Popular apps such as Telegram, Snapchat, and Line don't work either. Even so, as is the case with all blocked websites and apps in China, a local alternative always exists. In this case, the alternative is called WeChat or 微信 (Weixin) in Chinese.
WeChat is not just a messaging app like WhatsApp, it's much more versatile and widely used in China. Apart from messaging, it also functions as a payment system, social network, microblogging platform, taxi booking service, and much more. If you're interested in learning more about WeChat, check out our comprehensive guide.
Frequently asked questions
Does WhatsApp work in China?
Since 2017, WhatsApp has been heavily restricted in China, making it nearly inaccessible. While text messages may occasionally go through, it is not reliable or guaranteed.
The only way to unblock WhatsApp and use it in China without restrictions is to set up a VPN on your smartphone.
What are the alternatives to WhatsApp in China?
Given that Facebook Messenger, Telegram, Snapchat, Line, and other popular apps are also blocked in China, you mainly have 2 alternatives.
The first is to install a reliable VPN on your smartphone. The second is to use WeChat (also called Weixin), which is often called "the Chinese WhatsApp", as it is not blocked in China.
How can I unblock WhatsApp on my iPhone or Android device?
The easiest way to unblock WhatsApp on your smartphone is to install a VPN. It's recommended to install the app before you go to China, as it may be very difficult to install a VPN once you have arrived in the country.
Is WhatsApp slow in China?
If you manage to make it work, such as by using a VPN, it shouldn't be too slow. The only problem might be during video calls, as you may experience more buffering than you normally do from your country.
Does WhatsApp works in Hong Kong and Macau?
Yes, at the present moment WhatsApp works just fine in Hong Kong and Macau.