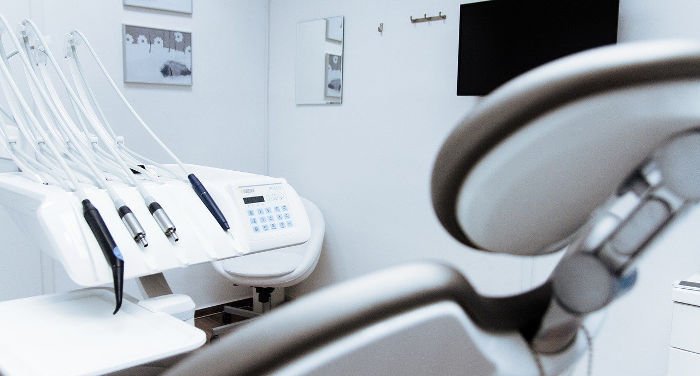 Singapore is well-known for its highly functional system and many foreigners do their utmost trying to settle here. Simply put, Singapore is safe, offers great weather, business opportunities, and has one of the greatest healthcare systems in the world.
Not surprisingly, you can find plenty of dental clinics that cater to locals and expats and that have dozens of well-trained professionals. If you look for dental clinics in Singapore, don't look any further. In this article, we list some of the top international dental clinics in this nation.
1. Q & M Dental Group
Q & M Dental Group (referred to as Q & M) started as early as 1996 in Singapore has become the biggest private dental healthcare group, having more than 70 clinics in different locations in the nation. With more than 200 professionals and where 40 are specialists or dentists, Q & M is undoubtedly one of your best options.
Over the years, the company has also won different awards, such as:
InfluentialBrands – Top Brand 2019
Reader's Digest Trusted Brands 2019, Platinum Award
Diamond Black – Invisalign Provider, 2019
Their website is available in English, Korean, Japanese, and Chinese. You can find the following services:
Aesthetic Dentistry
Braces
CAD CAM Digital Dentistry
Children Dentistry
Crowns & Bridges
Dentures
General Dental Treatment
Others
For more information about pricing, I recommend you to check their website or contact them directly to get the latest information on hand.
Office Address: Q & M Dental Group has clinics in more than a dozen locations in Singapore. You can find information about each location on the website.
2. Smile Dental Group
Smile Dental Group is a leading dental clinic that started as a one-man practice in 1993. The company has grown much since its inception and currently has more than a dozen professionals working for the company.
The company currently has clinics in two locations, namely Smile East Coast and Smile Marine Terrace. Here, locals and foreign clients can get help with everything from cosmetic dentistry, preventive dentistry, pediatric dentistry, endodontics, and more.
They are open Monday to Saturday, 9 AM – 5 PM, and you can reach them directly by email or by phone, just check their website for the contact information.
If you want to know more about Smile Dental Group and book an appointment with them, simply visit the page we linked to above.
Office Address: Smile East Coast: 231 East Coast Road S(428927), Smile Marine Terrace: Blk 59 Marine Terrace #01-91 S(440059)
3. Unity Denticare
Unity Denticare is one of the oldest clinics in Singapore and was founded in 1971. It has grown much since its inception and currently has 18 clinics in Singapore. Worth mentioning is also that Unity Denticare is part of the NTUC Health, the biggest healthcare cooperative.
Below I've listed the services and prices for Unity Denticare's services, inclusive of VAT:
Consultation (GP): USD 22.00 – USD 35.00
Review (GP): USD 12.00 USD 23.00
Consultation (Specialist): USD 40.00 – USD 90.00
Review (Specialist): USD 22.00 – USD 45.00
Consumables: USD 6.00
For more information about the services and prices for Preventive Treatment, Dental Fillings, Dental Crown, Gum Treatment, and more, you can visit their website.
Unity Denticare has almost 30 practitioners that work in various parts of Singapore. It's become one of the top clinics and is highly popular among locals, foreigners, and continues to be one of the most attractive options.
4. Healthway Dental Group
Healthway Dental Group is a renowned dental clinic that offers various general and specialist dental services in various parts of Singapore. They can help you with a full range of aesthetic, restorative, surgical, and preventative dental services, including routine dental check-ups to specialized surgical solutions, and pediatric dental care.
Clients who decide to go for this option can also enjoy government programs and schemes, such as MediSave, Community Health Assist Scheme (CHAS), Pioneer Generation (PG), Merdeka Generation.
Founded in 1990, the Healthway Dental Group now has more than 100 medical centers and clinics and more than 120 professionals working for the company. Thus, it's one of the biggest groups of dental clinics in the nation.
Office Address: As Healthway Dental Group has offices in various locations in Singapore, I recommend you to check their contact page for more information.
5. Specialist Dental Group
Specialist Dental Group is a reputable dental group founded in 1979 at the Mount Elizabeth Medical Centre. The group has become the first choice among many in Singapore and won many awards over the years, including:
Singapore Quality Class with Service Niche / Enterprise Singapore / 2019
Singapore Service Class Enterprise Singapore 2016
Bronze Award Singapore HEALTH Award 2014
Best Healthcare Experience Singapore Experience Awards 2012
Winner, "Promising Brands" Singapore Prestige Brand Award 2011
At the moment, they have a dozen practitioners offering services in the following fields:
Prosthodontics
Periodontics Treatment
Oral & Maxillofacial Surgery
Orthodontics
Paedodontics
Endodontics
Dental Services
SMILE MAKEOVER
All-on-4 Dental Implants
Braces
Composite Bonding
Others
For a complete list of the services, you can simply visit their website or contact them for up-to-date information.
Office Address:
Mount Elizabeth Orchard, 3 Mount Elizabeth, #08-03/04/10, Singapore 228510
Gleneagles Medical Centre, 6 Napier Road, #07-17, Singapore 258499