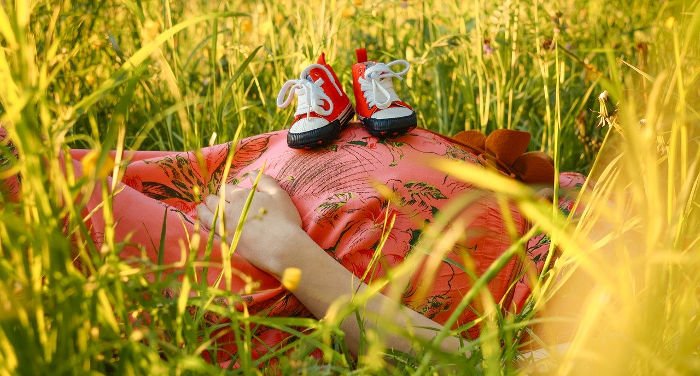 Do you live in Bangkok and look for an international hospital that provides medical services in obstetrics and/or gynecology?
Bangkok is the home of many international hospitals that cater to expats, HNWIs, and medical tourists. Compared to places like Taiwan, public healthcare often doesn't reach the expectations and standards of foreigners.
With that said, it's not that easy to find summarized information about the top international hospitals in Bangkok that provide these services. Therefore, we have written this article where we list some of the top international obstetricians and gynecologists in Bangkok.
Bumrungrad International Hospital
Bumrungrad International Hospital was established as early as 1980 and it has decades of experience catering to foreign patients. It's a world-class hospital that attracts numerous medical tourists every year and that provides premium services.
It's located in the heart of Bangkok (Watthana District) and is internationally certified, accredited, and an award-winning hospital. Being a stock-listed company, it's easy to understand how big the hospital is.
Every year, the hospital receives more than 1.1 million patients from 190 countries and they provide many medical services via their Women's Center, including:
Antenatal Class Schedule
Baby Delivery
Gynecologic Laparoscopic Surgery
Hormone Replacement Therapy (HRT)
Hysterectomy
Intensive Care for Newborn Babies
Non-Invasive Prenatal Screening (NIPT)
Pap Test (Pap smear)
The Women's Center has 16 examination rooms with modern equipment and a peaceful environment.
Examples of accreditations and certifications that the hospital has received include JCI, Hospital Accreditation, and GHA (Global Healthcare Accreditation).
Main information about the hospital:
One of the biggest private hospitals in Southeast Asia
12 stories (including parking)
More than 70,000 sq.m.
Fully licensed medical heliport
Hospital-wide Wi-Fi network coverage
Address
33 Soi Sukhumvit 3, Khlong Toei Nuea, Watthana, Bangkok, Thailand
Women's Health Center – Samitivej Hospital
Samitivej Hospital was founded in 1979 and has decades of experience serving foreigners in Bangkok. They have many departments that specialize in different fields. It was also the first hospital to become recognized as a Mother-and-Baby Friendly Hospital by the WHO and UNICEF in 1999.
It is also JCI-accredited and highly popular among medical travelers from all over the world, including the US, Europe, and other Asian countries.
Examples of services offered by Samitivej Hospital include:
Gynecological oncology
Gynecology
Hysteroscopy
Infertility and assisted reproductive technology
Laparoscopy
Minimally invasive surgery
Obstetrics
Pelvic floor reconstruction
You can read many testimonials that have been written by both foreigners and locals by visiting this page. In this way, you can get a better overview of what conditions they have treated in the past.
The group currently has seven hospitals in Thailand, including:
Samitivej Sukhumvit Hospital
Samitivej Srinakarin Hospital
Samitivej Children's Hospital
Samitivej Sriracha Hospital
Samitivej Thonburi Hospital
Samitivej Chonburi Hospital
Samitivej Chinatown Hospital
Address
Building 2 (Sukhumvit Wing), 1st Floor, 133 Klang Alley, Khlong Tan Nuea, Watthana, Bangkok, Thailand
BNH Hospital
BNH Hospital is one of the oldest and most reputable hospitals in Bangkok and was founded in 1898. The hospital has dozens of doctors specializing in Women's Health, including:
Feminine Maturity Clinic (Menopause)
Bone Health Clinic
BNH LUC Centre (Lady Urinary Care)
Cancer Care & Preventive Zone
Their Gynecology Centre focuses first and foremost on prevention rather than to cure existing diseases. The prevention can be managed through Health consultation, HPV vaccination, and Cervical Cancer screening, Genetic testing for hereditary female cancer, and more.
Their staff is experienced and highly educated, speaking both English, Thai, and Mandarin Chinese.
In addition to gynecology, BNH Hospital helps patients in many other fields, such as:
Dermatology & Beauty Centre
Diagnostic Imaging Centre
Digestive Care Centre
Cardiometabolic Centre
Colorectal & Haemorrhoid Clinic
Dental Centre
Ear Nose Throat Department
Emergency Department
Address
9/1 Convent Rd, Silom, Bang Rak, Bangkok, Thailand
Sukumvit Hospital
Sukumvit Hospital was founded as early as 1977 and was one of the first private hospitals to be located along Sukhumvit Road. It's easily accessible with the BTS and it's close to Phra Khanong station.
Their Obstetric Gynecology Center provides many services, including:
Healthcare services to ladies from pre-pregnancy to post delivery
Infertility consultations and treatment
Latest 3D Ultrasound fetus-pregnancy check-up
Cesarean section and delivery
Annual health check-up for women
Diagnosis and treatment for cancer of the ovary, uterus and more
Others
The hospital works with plenty of insurance providers and offers direct-billing. Some well-known names include AXA, AIA, Aetna, Allianz, Manulife, Medilink, and Ocean Life.
If you want to check the different rooms available in the hospital, you can simply visit their website and the Patient Services and Room & Facilities section.
Address
1411 Sukhumvit Rd, Phra Khanong Nuea, Watthana, Bangkok, Thailand