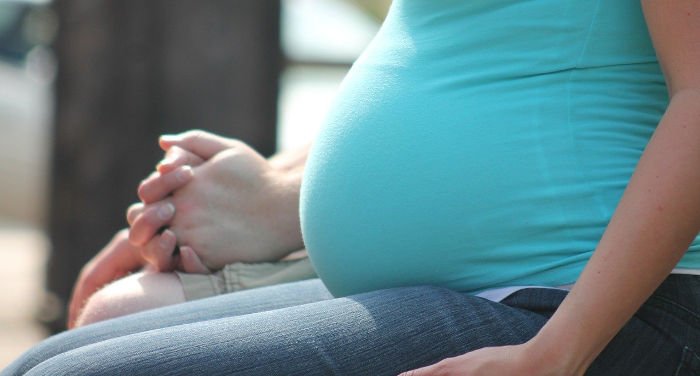 Are you looking for an international obstetrician and gynecologist in Beijing?
Beijing is the home of multiple international hospitals, some with decades of experience of catering to locals and foreigners. Many of them have specialized in obstetrics and gynecology from the start and have a reputable track record.
They also collaborate with most of the international insurance providers and put patients first, offering high-quality services. In this article, we list some of the top international and gynecologists, explaining their history, facilities, services, and more.
Oasis International Hospital
OASIS International Hospital is a leading international hospital in Beijing that provides some of the best services in obstetrics. The hospital is also one of the biggest in the city and located in a facility covering 15,000 sq.m.
You'll not only find experienced Chinese doctors here but foreign nationals that have received top education and that have practiced for years. They offer services 24/7 and currently have 30 inpatient beds for persons that stay overnight.
The hospital has various departments in addition to its OB/GYN department, including:
Surgery
Internal Medicine
Family Medicine
Pediatrics
TCM
Dental Clinic
ENTEye Clinic
Emergency Care
Physiotherapy
There are 16 doctors working in their OB/GYN department at the moment and they provide the following services:
Assessment of Ovarian health
Sperm quality assessment
Salpingography
Removal of uterine fibroids
Removal of uterine polyps
Uterine septum resection
Bicornuate uterus (heart-shaped uterus)
Intrauterine adhesions
For a complete overview, you can visit this page.
Worth mentioning is also that OASIS collaborates with numerous insurance providers.
Address
NO.9 Jiuxianqiao North Road, Chaoyang District, Beijing, China
Beijing United Family Hospital
Beijing United Family Hospital is a large-sized and international hospital that provides premium health for expats living in Beijing. The company has around two decades of experience and more than 600 full-time doctors, 1,000 nurses, and 1,000 part-time experts.
In addition to Beijing, they have expanded to various cities, including Shanghai, Guangzhou, Tianjin, Qingdao, and Bo'ao. The hospital focuses much on quality and patient safety, a reason why it has received the Joint Commission International (JCI) accreditation as many as six times.
The hospital has focused on Obstetrics and Gynecology since its establishment. They also work in the following fields:
Anesthesia
Dental
Emergency Medicine
Reproductive Medicine
Obstetrics & Gynecology
Pediatrics
Postpartum Rehabilitation
Pathology and Laboratory
Medical Imaging
Pharmacy
Interestingly, they also have online stores on JD and Tmall, allowing Chinese people to buy their medical services online. In Beijing, you can find a dozen clinics and in Shanghai five clinics.
Address
B7, Universal Business Park, 10 Jiuxianqiao Road, Chaoyang Dist., 100015, Beijing, China
American-Sino Medical Group
American-Sino Medical Group is a leading medical service provider in Beijing that specializes in obstetrics and gynecology. The hospital has more than 20 doctors working in the field and that has a long experience catering to locals and foreigners.
They can help with everything from routine women check-ups, prenatal care and women's gynecological physical examination, and complicated gynecological conditions. They can also help with hysteroscopy, cervical, and breast cancer screening.
In addition to obstetrics and gynecology, they specialize in many other fields such as:
Postpartum Care Center
Family Planning
Pediatrics
Internal Medicine
General Surgery
TCM
Dermatology
Ophthalmology
The clinic collaborates with many international insurance providers, including Aetna, Allianz, AXA, Bupa, Cigna, PingAn, and more.
Address
No.155, Songyuan Rd., Near Hongsong (E) Road, Beijing, China
International Medical Centre Beijing
International Medical Centre Beijing (IMC) was established as early as 1993 and they have provided healthcare services to foreigners for decades. It's located in one of the most sought after areas in Beijing, the Lufthansa Business Circle.
Their gynecologist is a professor that operates in the following fields:
Regular gynecological health
Gynecological infections examination
Thinprep cytology test (TCT)
Human papillomavirus test (HPV)
Gynecological ultrasound
Gynecological endocrinology
Pre-pregnancy physical examination
Prenatal examination
Postnatal rehabilitation
Birth control guidance
Adolescent health consultation
Treatment of postmenopausal syndrome
Worth mentioning is that they were one of the first companies to cater to foreigners, as they saw a rising demand in Beijing. The hospital focuses on providing high-quality services to residents in Beijing and operates in the following fields:
General and Specialty (Surgery)
Obstetrics and Gynaecology
Women's Health
Paediatrics
Traditional Chinese Medicine
Ophthalmology and Dermatology
A notable reason why you should go for IMC is that they were awarded the "Best Hospital and Clinic Achievement" by the Global times in 2017. They have also won other recognitions in the past years.
Besides, it receives some of the most foreigners in the city as 75% of the patients are foreigners.
Address
50 Liangmaqiao Rd, Chaoyang, Beijing, China
Photo Credits: Photo by Greyerbaby on Pixabay