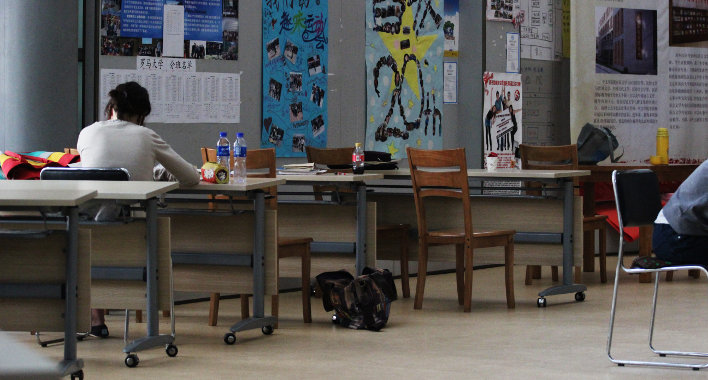 Click here
to get up to 5 free quotations to study Chinese in China!
If you're interested on studying in a specific city, click here to find the list of cities that we have already published a specific guide.
Study Chinese in a private school
Private schools represent the most flexible and economic way to study Chinese in China.
Flexibility: Many schools let you arrive and start classes on the same day if there is a course open. Also, if you get a group of two or three people together, you will be able to start a new course in one or two days (the time it takes to find a teacher). The majority offer individual classes and classes for small groups, as well as occasionally for large groups (more than 8-10 people).
Prices: The enormous competition between schools means that they offer good prices and a lot of flexibility with payment (per class, passes for multiple classes, complete courses, etc.).
Types of courses: Private schools tend to offer a broad variety of courses suited to the needs of each student, such as HSK courses, oral expression, and business language, among others.
But there are also some drawbacks:
Business philosophy: Some private schools work the same way than other businesses in China. There's much more offer than demand and the faster way to get more customers (AKA students) is to lower the price, of course at the expense of the quality. If they succeed to beat the competitors they will start to increase their profit margins by reducing the cost and increasing the price. So we suggest you avoid the cheapest schools and settle for quality instead.
Flexibility leads to no commitment: Because of the flexibility, there is a huge turn over of students that join and leave the courses at any time. It may happen that, if most of your classmates decide to leave because they don't have time anymore or whatever other reason, the course will be canceled. It's often no profitable for the school to have only a few students and wait for others to join.
Student visa: Some schools can't offer visas. If you come to China and you want to get a student Visa by joining a course in a private school, make sure that the school you chose can provide you the Visa. Also, make sure to ask how many hours per week you'll need to attend to get the Visa.
I suggest these schools to people that already have some basis and are looking for a commitment to keep on studying Chinese and taking their language skills to the next level.
The flexibility and the fact that there is no strict rules and method make the lessons easier to follow and funnier than the lessons you can get at the university.
List of private schools in China
Note: Although we only accept schools that have a good reputation, this list of private schools is a sponsored listing:
That's Mandarin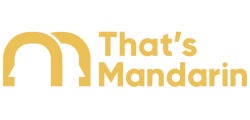 That's Mandarin, founded in 2005, is one of the oldest Chinese language and technology schools in China. The school now has campuses in Beijing, Shanghai, and Suzhou. With a unique approach to language learning and in-house teaching methodologies, the school aims to be not only the most experienced, but also one of the best Mandarin schools in China.
They focus on providing the smoothest service and the best teaching experience to all students; no matter whether they are studying Chinese online with their innovative online language learning system, or at one of their Chinese language schools in China.
Besides this, they offer Intensive Group Program, Part-time Group Program, Private Lessons, Chinese Visa Program, and HSK Preparation Courses.
Keats Chinese School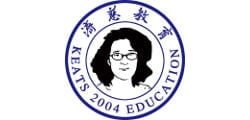 Founded in 2004, Keats Chinese School is one of the top Mandarin Chinese language schools in Kunming and offers both one-on-one immersion Mandarin courses and small group Chinese classes. Located in Kunming, Keats welcomes around 40% of returning students each year due to its teaching quality. Keats develops personalized exercises and materials exclusively for one-on-one students to meet their learning goals and requirements. Students can come to study anytime, according to their schedule. The small group classes cost only USD 650 for 16 weeks with the student visa provided.
Keats School also offers online Chinese lessons, HSK Test Preparation, Chinese Language Course + Volunteer in China, Chinese Language Course + Tour in China, Children Chinese Program, and customized Mandarin course for organizations and companies.
Go Abroad China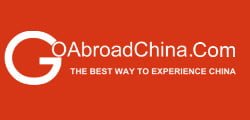 Founded in 2003, Go Abroad Chinahas accepted more than 4000 students from over 80 countries into their Learn Chinese in China program at China's vibrant cities – Beijing and Shanghai.
Their language courses are based in total immersion and highly tailored for all-level learners who wish study in China for weeks, months or a whole year, featuring one-on-one private tutoring, intensive small-group class, HSK preparation, gap-year study, and high school language program as well as university language program by partnering with China's top universities in Beijing, Shanghai, Wuhan, Nanjing…
They aim to help all learners to learn mandarin Chinese with efficiency and fun by immersing in China's language and culture with qualified and experienced tutors, formal in-class instruction, after-class tutoring, communication with native speakers, diversified culture electives and outdoor excursions.
Also, they offer adds-on service upon students' request: volunteering and internship.
Omeida Chinese Academy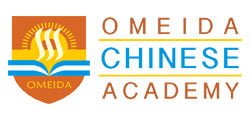 Omeida Chinese Academy offers high-quality Chinese language courses in one of the most breathtaking towns in China: Yangshuo. Whether you're looking for intensive immersion, standard load, or part-time language lessons, Omeida is guaranteed to meet your needs. Course prices are available for calculation on their website.
The Chinese Language Institute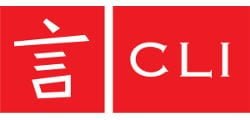 The Chinese Language Institute (CLI) is a prestigious culture and language center located in the city of Guilin and the only language school affiliated with a university in the Guangxi province, Guangxi Normal University. CLI is ideal for language students, university students seeking credits, or groups looking for a personalized experience in China. Their immersion program is undoubtedly one of the most efficient ways to master Mandarin through one-on-one training, constant interaction with the language and cultural immersion. In addition, CLI also offers the College Study Abroad program for university students seeking a relevant international experience, enjoying a variety of excursions, and attending English-taught courses on Chinese economy, politics, and the humanities. With strong connections at private and public institutions throughout the country, the Chinese Language Institute opens China up to its students in countless ways.
LTL Mandarin School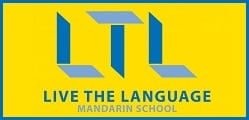 LTL Mandarin School is a Chinese school for foreigners, with schools in Beijing, Shanghai, Chengdu, Chengde, Taipei, Beihai and now Xi'an. LTL was created to ensure students a completely immersive experience in the Chinese language and culture. With a wide range of study programs, the school offers each student the opportunity to achieve their goals through lessons in small groups, individual, business Chinese lessons, internships, school trips, high school programs, preparation courses for HSK, and more. LTL is also one of the centers authorized by HSK and monthly offers the possibility to take the exams from the 1st to the 6th level.
XMandarin

XMandarin is located in Qingdao, which is the kind of city where you want to study, work, live and spend relaxing time. At this school, you will learn Chinese from highly qualified native teachers who are also very open-minded and friendly.
XMandarin students come from all over the world and you will be able to meet them around free coffee during break or at their numerous events.
Compared to universities, the classes are more adapted to your expectations and your schedule, making the courses more efficient and enjoyable. Also, the school has an excellent location in the heart of Qingdao, where you can find shopping malls, gyms, bakeries, excellent Western, Korean and Japanese food, bars and clubs, the ocean, and movie theaters.
SN Mandarin

SN Mandarin is one of the most well established Chinese schools based in Shanghai. With branches in London & other cities in China, SN Mandarin combines the benefits of private academy flexibility and university qualification to offer dynamic Chinese training service featured by "caring service", "qualified teachers", "efficient enrollment", "fast progress", "small group size", "flexible schedule" and "student visa supports", "online & offline blended", etc. Since 2007, more than 6000 students have realized their dream to study Chinese in China.
SN Mandarin is authorized to issue government letters including JW202 for you to apply for the student visa (both X1 and X2), in any month and with group or private classes. So if you plan to come to China to learn Chinese without worrying about your visa, SN Mandarin's programs are the most recommended.
SN Mandarin offers a wide range of programs to meet students' needs, including intensive semester programs, part-time classes, private classes, summer camps, business programs, among others. Also, it is the official Chinese language and cross-culture training school for world Top 500 like Auchan, Cocacola, Emerson, Evonik, Faurecia, FAW-Volkswagen, KOSTAL, Schaeffler…, which is another proof of the quality of this institution.
GoEast Mandarin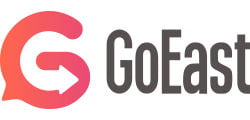 GoEast Mandarin is a Chinese language school based in Shanghai. GoEast teaches at all language levels both at its campuses of Shanghai Yangpu & Xuhui, and online. Every GoEast teacher has a university degree in a Chinese linguistics related major, is a native speaker of Chinese, and is fluent in English. Since 2012, GoEast Mandarin has taught thousands of students with a renewal rate of 90%. GoEast offers free open classes, if youn want to try it out.
Hutong School

Hutong School is a Chinese language school that was founded in 2005 by a group of foreign China enthusiasts. Today the school has branches in Beijing, Shanghai, Hangzhou and Chengdu and a further 7 worldwide. Through offering a wide range of programs and a unique in-house teaching methodology, Hutong School aims to help students of all ages improve their Mandarin skills and understanding of China. Courses can be customized to suit individual needs and include Intensive Chinese, HSK Preparation, Business Chinese, Youth Summer Camps, and Internships.
Study Chinese at the University
Academically, universities offer the most quality guarantees when it comes to teaching Chinese to non-native students.
The main advantages of studying at a university are the following:
Experience: The best universities tend to have a long history of teaching Mandarin.
Experienced professors: Experienced professors tend to prefer working at universities, as the working conditions are usually quite a bit better.
Their own teaching materials: The most-used textbooks for learning Chinese are produced by university teachers.
Visas: All universities are capable of getting you a student visa.
Accommodation: Almost all universities offer cheap accommodations in the foreign student dormitory (normally a private room with a bathroom).
However, studying Chinese at university has some problems:
No flexibility: You can't start a course at the University whenever you want and the scheduling of the lessons is fixed (and you can't negotiate it).
Full-time commitment: Universities only offer full-time courses, with a minimum of compulsory lessons four hours per day, Monday to Friday. So forget to study at the university if you have a full-time job.
Price: The best universities are more expensive than private schools.
"Traditional" teaching methods: Universities' teaching methods work in the longterm but are extremely boring and during the first months you'll perceive little to no progresses as they'll focus on characters and phonetics. Also, it doesn't matter if you are English, Japanese or Iranian: they'll teach you the same way.
Best and worst teachers: As I told at the beginning universities have the most experienced teachers but also a bunch of awful teachers that were able to get a position because of the personal connections. Also, you may end up with a master's student teaching to you (they need the experience and they pay for it). This has a pro and con: the lesson may be quite interesting because master Chinese students are extremely motivated. However, they have no teaching experience whatsoever.
This option is ideal for beginners and long-term full-time students (more than 2-3 months).
When you start studying Chinese, it's important to establish a solid basis to be able to improve more quickly in the future. Universities tend to offer a standardized educational system that will provide you with that basis.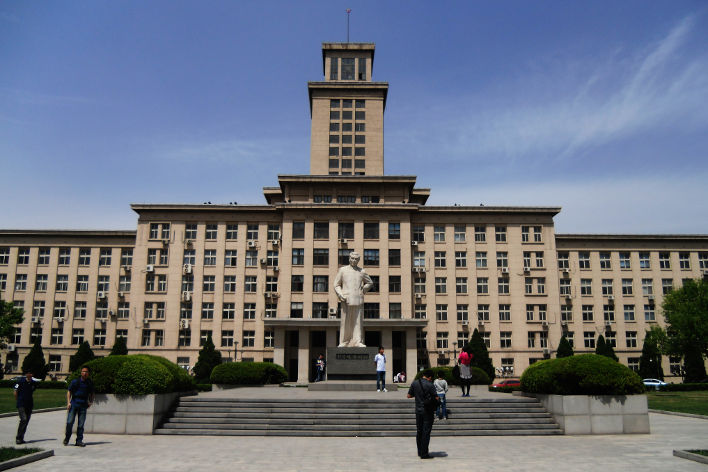 Do an internship in China
If you pay for an internship you'll get or the help you need to get a Visa, organize your trip, find accommodation and build a social life. However, there're several problems you should be aware of:
Price: Internships represent the most expensive way to come to China to study Chinese (unless you get a scholarship).
Your classmates: You'll probably end up in a class packed with the fellows of the program that will come from your country or at least have a reasonable English level. In my experience, you guys will end up speaking English – or whatever common language you have – most of the time. People are lazy and why in the hell should you discuss in broken Mandarin when you can both speak fairly good English? Conversely, when you attend a Chinese university most of the students are Japanese, Korean, or Russian people that speak little to no English. This would force you to communicate in Chinese as it's the only common language in the classroom.
Tailor made courses: Internships and equivalents will often sell you a tailor-made course designed especially for your program (for example "Chinese for business people"). My experience is that tailor-made courses mean "not-at-all-tested-home-made-methods" and normally end up with a failure.
You can't choose where to study Chinese: So make sure your program will send you to a good school or university.
This option is ideal for the people who prefer to pay a bit more money to avoid complications or people that are moving abroad for the very first time.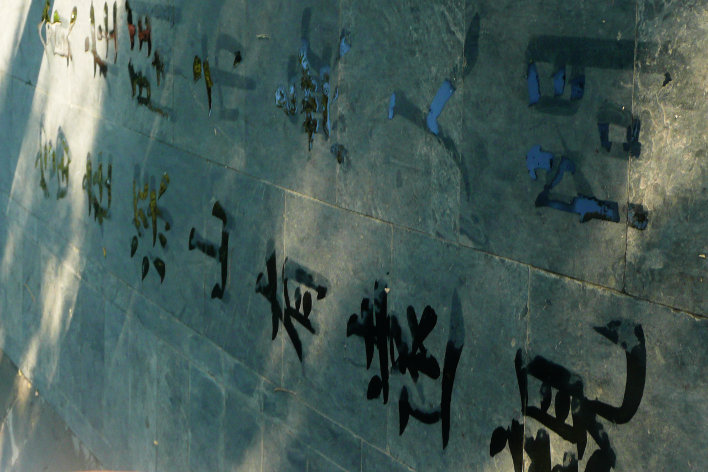 Private Chinese tutor
Private tutors are cheap and easy to find. You'll find plenty of advertisements in the classified section of ex-pats' websites such as The Beijinger or Enjoy Shanghai.
Private tutors are a bit more expensive than private schools (after all it's a one-to-one lesson) and their teaching experience is equivalent or even higher than the teachers in those schools. They are supposed to act as a complement for your regular classes so normally they aren't willing to prepare so much content for your lessons. Apart from that, I don't see any problems with hiring a tutor.
Tutors are quite useful for beginners as a complement to the regular classes or for those beginners that are working full-time and don't have the time to attend a regular course at the university.
I would say that tutors are always good at any stage as they can help you to reinforce your weakest points.
Language exchange
This option is overrated as in China there are plenty of native people to speak with; just go outside and get some Chinese friends! Maybe this option may be useful to people that work in a completely foreign environment and are too shy to go outside and meet new people. But in this case, you probably have enough money to pay for a professional teacher so don't lose your time teaching English in exchange of free Chinese lessons!
Online Chinese courses
This option is becoming increasingly popular and is picking up in strength as a result of the Covid-19 crisis.
Currently, the majority of prestigious private schools in China are offering this option.
It's obvious that if you live in China, this option is only recommendable in very specific cases, such as if you live in a relatively isolated area where there is a very limited offering of courses or simply because you don't have time to attend regular classes.
Nonetheless, this is a very interesting option for students that don't have the time or means to go to China to study Chinese.
If you're interested in this option, you can read our complete guide here.
Click here
to get 5 budgets for studying Chinese online at Chinese institutions now!
Guides to study Chinese in the main Chinese cities
Frequently asked questions
Why should I learn Chinese language?
Learning Chinese offers many personal and professional benefits, as it's the most spoken language in the world and is used in other countries such as Malaysia, Taiwan, Thailand, Singapore or the Philippines. In addition, learning the language will help you delve even deeper into the country's history and culture.
How can I learn Chinese in simple way?
Although a language like Chinese takes time, you will learn more quickly if you establish the bases properly, use pinyin and use the language. If you want to learn it yourself, there are
many online tools
that can help you, although you also have the option of seeking out the help of a teacher.
How long does it take to speak Mandarin?
Many variables affect this and it depends on a person's ability to distinguish between tones and learn a new language, their motivation, where they are learning the language and how much they use it. To learn more,
you can read our complete article on the subject
.
Is Chinese hard to learn?
If you dedicate time and effort to learning, it doesn't have to be. While there are more than 80,000 characters, only between 3000 and 4000 are commonly used. Although it can be difficult for some people to speak and understand it because it is a tonal language,
the grammar isn't complicated
, because there are no genders, conjugations, declensions and very few prepositions.
Is English spoken in China?
Less than 22% of the population speaks basic English. In large cities such as Beijing and Shanghai, especially among young people, it's easier to find people who can get by with their English, but the majority of people over the age of 45 have never studied it.
Get a free quote to study Chinese in China
Do you want to study Mandarin in China? Request a free quotation using the form below.
We will send your request to up to five reputable schools that offer courses in China.
Photo Credits: Photos by Sapore di Cina