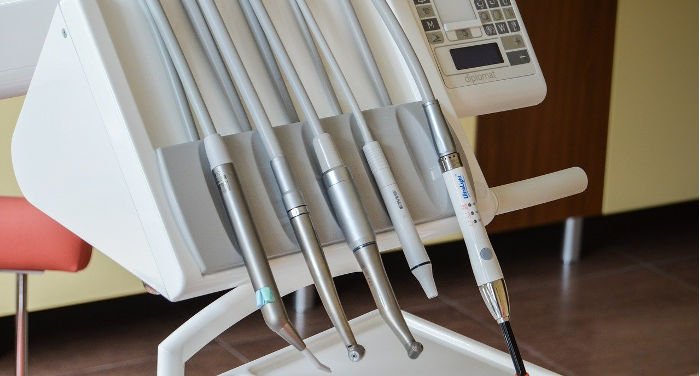 Do you live in Taiwan and need urgent help with a toothache? Perhaps, you just want to visit Taiwan as a medical tourist and visit some of its main attractions during the time.
Taiwan is well-known for having one of the best healthcare systems in the world where a great majority is covered. With that said, you'll find plenty of established and renowned international dental clinics where the staff has studied at reputable universities in Taiwan or overseas.
Many of the clinics have experienced dentists and helped locals and foreigners for decades. In this article, we list some of the top international dental clinics in Taipei.
Longwood Dental
Longwood Dental is a leading clinic in Taipei that has experienced and well-educated practitioners. The team is led by Harvard alumnus that specializes in various fields and that have long international experience. Their dentists are Chinese and English speakers, ready to cater to foreign clients.
​Services offered by the company include:
Comprehensive checkup & cleaning
General dentistry
Invisalign / orthodontics
Porcelain veneers
Teeth whitening
Dental implants
Dentures & bridges
Periodontal treatment
Root canal treatment
Wisdom tooth removal
Sleep apnea / TMD
Besides, the companies' medical equipment, clinic environment, and sterilization protocol all follow standards issued by the CDC, WHO, NIH, and ECDC. They also have 24 hours of air and water sterilization, automated disinfection processes, and more.
If you want to know more about their services and read some of the testimonials that they have received over the years, simply visit their website.
Office Address: 185 Lequn 2nd Road, Taipei, Taiwan (next to Marriott Hotel Dazhi)
Dentway Dental Clinics
Dentway set up its first clinic (JinMei Clinic) in 1987 and the company has expanded rapidly since. Only two years later, they built the Technology & Engineering Department, in the following years the company kept on upgrading its office locations.
According to the website, they are ranked as a top-five dental company in Taiwan and also produce tooth molds for various teaching hospitals. The company has dozens of employees, both in Taiwan and in overseas countries such as Japan and Thailand.
Dentway Dental Clinics provide various services to locals and expats, as well as dental materials. Their dental labs are also widely used among students who study to become dentists.
Cities
Great Taipei area
Overseas (Japan, Malaysia)
Taoyuan & Hsinchu Districts
Southern Taiwan
Eastern Taiwan
Office Address: As Dentway Dental Clinics has offices in various locations around Taiwan, I recommend you to visit their website directly for details about the locations.
Dr. Wells
Dr. Wells was founded as early as 1992 and has more than 90 franchised clinics, not only in Taiwan but in mainland China (Shanghai and Beijing) and in other countries worldwide. Their staff has studied at reputable universities in Taiwan and other countries and regions like the US, Japan, Hong Kong, and Macau.
The company offers plenty of services, including:
Basic periodontal treatment
Laser/surgical periodontal treatment
General root
Canal treatment
Extraction of baby teeth
Fluoride coating
Others
In addition to private individual clients, they work with well-known banks, financial institutions, insurance companies, and international medical clinics. Their facilities are clean, modern, and they follow international sanitation standards.
Office Address: No. 120, Zhongzheng Rd., Shilin District, Taipei, Taiwan
Image Dental Clinic
Image Dental Clinic is another leading clinic that helps foreigners with various dental services in Taipei.
Their team is well-educated and has received education from some of the most prominent universities, including Taipei Medical University (Taiwan), The University of Toronto (Canada), The University of Otago (New Zealand), and The University of Pennsylvania (United State).
One example is Dr. Jack Weng, Director of The Oral Implant Association of Northern Taiwan, and has more than 20 years of experience in dentistry. He has worked in both Canada and the US.
Services offered by the company include:
Dental implants
Orthodontics or braces
Laser teeth whitening
Periodontal treatment
Cosmetic dentistry
Kids dentistry
General oral problems
Office Address: No.108, Sec. 2, Minquan E. Rd., Zhongshan District, Taipei, Taiwan
Wisdent Dental Clinic
Wisdent Dental Clinic, originally called Guowei Dental, has operated for more than three decades and is famous for its high-quality services, modern equipment, and well-educated staff. The company helps foreigners who visit Taiwan for medical tourism and they have ten dental chairs, professional treatment services, and diagnostic devices, dental lasers, and more.
Services offered by the company include:
Endodontics (root canal treatment)
Full mouth reconstruction
Orthodontics
Water laser gingival recontouring for ascetics
Minimally invasive & 3D guided dental implantology
Treatment of periodontal diseases assisted with laser
Dental veneers
Safe removal of dental amalgam fillings inlay
Temporomandibular Joint Disorders(TMD) treatment
It's evident that the company focuses much on dental tourism as they even have sightseeing medical services with hotel arrangements, shuttle bus services, to enjoy the trip as much as possible. You can spend 3-5 days and participate in a sightseeing tour, visiting major attractions of Taiwan and eat Taiwanese food.
Office Address: No. 206, Section 1, Gao Tie Zhan Qian W Rd, Zhongli District, Taoyuan, Taiwan