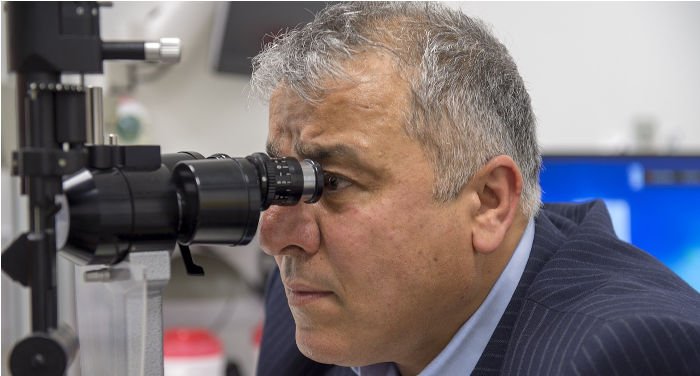 Hong Kong is the financial center of East Asia that attracts plenty of expats and professionals that want to make a career overseas. Along with the increase of expats, we've also seen an increased demand for international ophthalmologists and optometrists.
Luckily, the city has many clinics with experienced and English-speaking professionals that are ready to cater to foreigners. And it can be good if you do some research about them beforehand so that you're prepared when the time comes.
In this article, we've listed the top international ophthalmologists and optometrists in Hong Kong. We will explain about their history, what services they offer, and where they are located. Let's get started.
AIER Eye Hospital Hong Kong
AIER Eye Hospital Hong Kong is a leading clinic that is part of the large AIER Eye Hospital Group. Not only they have clinics in Hong Kong, but also in mainland China, Europe, North America, and other parts of Asia. As we have explained in previous articles, the company is also listed in different stock exchanges around the world, including China, Europe, and Southeast Asia.
At the time I'm writing this article, the company has around 600 hospitals that focus on eye treatments and their clinics in mainland China received more than 10 million outpatients over the years. They currently have the following amount of hospitals:
7 in Hong Kong
500 clinics in mainland China
1 clinic in the US
Over 80 clinics in Europe
12 clinics in other parts of Southeast Asia
You can get help with the following services if you visit the clinics:
Optical & Contact Lens Services
LASIK/Refractive Eye Surgery
Glaucoma/Cataract Surgery
Retina Disease Treatment
Comprehensive Eye Care
Corneal Transplants
Eye Plastics, Orbital and Cosmetic Surgery
Pediatric Ophthalmology
Worth mentioning is that AIER has a long experience in these fields and they have done more than 5,000 cataract surgeries, using artificial lens implantations, which speaks for itself.
Cities
Office Address: AIER Eye Hospital has clinics in 7 different locations in Hong Kong. For details about each location, I recommend you to visit their website.
EuroEyes
EuroEyes was originally founded in Germany in 1993 and has expanded to many countries since. Founded by Dr. med. Jorn S. Jorgensen in Hamburg, you can now find their clinics in Denmark, mainland China, Hong Kong, and Germany.
At the moment, the company has around 25 clinics and they provide high-quality services that follow international standards. If you want to see what previous clients have to say about their services, you can visit their website as there are many written and video testimonials available.
You can find the following services on their website:
Laser Eye Surgery
ReLEx smile
Femto-LASIK
PRK and Lasek
LenSx Laser Lens Treatment
Cataract
ICL/Phakic Lenses
Lens Surgery
Multifocal Lenses
Keratoconus
Interestingly, the company's stock value soared by 102% during the IPO in Hong Kong at the end of 2019.
Cities
EuroEyes has a dozen clinics in Germany and China, including cities such as:
Hong Kong
Shenzhen
Shanghai
Beijing
Hamburg
Guangzhou
Frankfurt
Munich
Dusseldorf
Office Address: Suite 3711, Tower Two, Times Square, 1 Matheson St, Causeway Bay, Hong Kong
Yan Chai Hospital Board Ophthalmology Clinic
Yan Chai Hospital is an old and renowned hospital that was founded as early as 1962. It's grown much over the years and currently has dozens of board of directors who currently serve the hospital.
The hospital saw an increasing demand for ophthalmic services in Hong Kong, a reason why Yan Chai Hospital Board and Hong Kong Association of Private Eye Surgeons Ltd. established the Yan Chai Hospital Board Ophthalmology Clinic in 2005.
The clinic is well-known for the high-quality services offered at low prices. Below are examples of services offered by the hospital and the costs for each:
Incision and curettage LA for chalazion
Single eye: HKD 900
Both eyes: HKD 1200
Epilation of trichiasis
Single eye: HKD 150
Both eyes: HKD 280
Removal of foreign bodies
Single eye: HKD 800
Both eyes: HKD1000
General consultation including one medication, on the other hand, costs as little as HKD 420.
The clinic is open every Tuesday and Thursday from 9 AM to 12 PM. For more information about the clinic and its services, you can check their website and contact them for up-to-date information.
Office Address: Room 13-14, 2/F, Block C, Yan Chai Hospital, 7-11 Yan Chai Street, Tsuen Wan, New Territories, Hong Kong
C-MER Dennis Lam Eye Hospital
C-MER Dennis Lam Eye Hospital has clinics in both mainland China and Hong Kong but is headquartered in the latter one. The clinic has grown fast in the past years and evolved to become a leading clinic in Hong Kong.
At the moment, they currently have clinics in five locations in Hong Kong, including Central, Yuen Long, Shatian, Kwun Tong, Kowloon, and Causeway Bay. They also have clinics in Beijing and Shenzhen.
Their clinics provide locals and expats with comprehensive eye examinations, treatments, and surgeries. They have everything from experienced ophthalmologists, optometrists, and medical care staff that are committed to giving the best service possible.
Besides, they have high-technology equipment and follow international standards.
The company provides the following services:
Special investigations
Treatments and procedures
Pharmaceuticals and optical prescriptions
Basic investigations
Consultation
Surgical interventions
Cities
Office Address: Room 1515, Central Building, 1-3 Pedder Street, Central, Hong Kong
Photo Credits: Photo by CommsEditors101 on Pixabay