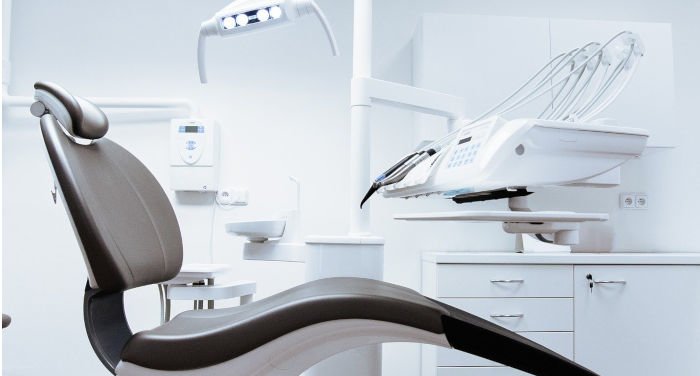 Do you want to find an international dental clinic in Beijing that help foreign patients?
In this article, we list some of the most popular and reputable dental clinics that help both corporations and private clients. We provide an introduction about the clinics, list the cities where they operate, and finally their office address.
Many of the companies have decades of experience and with medical clinics as well. If you have any recommendations for other dental clinics, feel free to drop a comment about your experience below. Let's get started.
1. Arrail Dental Clinic
Arrail Dental Clinic has many dental clinics in China and it's one of the most reputable dental clinics in Beijing. Founded in 1999, the company has more than 40 clinics all over China.
Since its establishment, Arrail Dental Clinic had almost a million consultations, including both locals and foreigners. They collaborate with around 40 insurance providers in China and overseas to ensure a direct-insurance system.
The founder of the company is Robert Zou, a professional with an MBA from Wharton School of Pennsylvania. He has held several director positions in various schools in the US.
Not only does the company help individual clients, but it collaborates with multinational companies such as Siemens, Pingan, Microsoft, Huaxia Bank, and Microsoft.
Cities
Beijing
Shenzhen
Guangzhou
Tianjin
Hangzhou
Xiamen
Office Address: China, Beijing, Chaoyang, Jiuxianqiao Rd, 18
2. Beijing International SOS Dental
The Beijing International SOS Dental clinic was founded in 1989 and has a long history of helping foreigners in Beijing. It offers the services of international standards to members who live or work in the region.
Being a partner of the Beijing Red Cross, the company has internationally-trained practitioners, dentists, opticians, psychologists, and more. They also provide first-aid wellness seminars, training, and parentcraft courses.
If you become a member of Beijing International SOS, you'll also get medical, security, emergency help, and travel advice, 24/7 worldwide.
Examples of departments that can be found at the clinic include:
Women's health
Men's health
Adolescents' health
Children's health
Travel medicine
Internal medicine
Wellness and preventative health
Dentistry and Orthodontics
Cities
Beijing
Tianjin
Nanjing
Shenzhen
Dalian
Office Address: China, Beijing, Chaoyang, Xindong Road 16
3. Beijing United Family Dental Clinic (BJU)
Founded in 2005, Beijing United Family Dental Clinic (BJU) is one of the most reputable international hospitals that has helped hundreds of thousands of local Chinese families and foreigners in Beijing.
In addition to dental services, the company provides state-of-the-art MRI technology, endoscopy, laparoscopic surgery, and cardiovascular intervention. BJU offers three different memberships, including Individual Membership, Corporate Membership, and Lifetime Membership.
Cities
Beijing
Guangzhou
Shanghai
Qinghai
Tianjin
Office Address: 2 Jiangtai Rd, Chaoyang, Beijing, China
4. IDC Dental
IDC Dental is a leading dental clinic in Beijing that has managed to build up a strong brand over the years. They help everybody from local Chinese families to expats and employ dentists and experts from various different countries, including Ukraine, Japan, Brazil, and more.
The company offers services in Orthodontics, Root Canal Therapy, Traumatic Injuries, Fillings, Bleaching, and more. Some of the insurance providers that IDC Dental collaborate with include CIGNA, Alliance, and Euro-Center.
Cities
Office Address: China, Beijing, Chaoyang
5. International Medical Center-Beijing
International Medical Center-Beijing was founded in 1993 and was one of the first groups offering high-end medical services to foreigners in Beijing. 75% of its customers are foreigners, which makes it a suitable option to expats.
Since its inception, the clinic has served numerous local and foreign clients and upheld the mission "Excellence in Foreign-Related Medical Services" as endowed by the Ministry of Health. They have also won the award "The best hospital and clinic achievement" by the Global Times in 2017.
The company provides cosmetic, general and restorative treatments. Its staff speak both English, Chinese and Russian.
Cities
Office Address: 50 Liangmaqiao Rd, Chaoyang, Beijing, China
6. King's Dental
King's Dental and covers the entire spectrum of modern, high-quality dentistry with state-of-the-art technology from the renowned German brand Sirona as well as imported materials from Germany and Switzerland. The clinic's top priority is to find the optimal and pain-free treatment solution for each patient.
King's Dental's core patients come from the local, expat, and diplomatic communities. The clinic maintains its cooperative partnerships with major international organizations, embassies, and international schools. The dentists come from various countries such as Germany and Russia.
Languages spoken: English, German, Russian, Japanese, and Chinese.
King's Dental offers the following treatments:
Implantology
3-D Scanning
CAD CAM (computer-aided manufacturing in dentistry)
Oral Surgery
Orthodontics
Dental aesthetics
Prosthodontics
CEREC all-ceramic restoration
Endodontics
Periodontics
Prophylaxis and Oral Hygiene
Pediatrics
For more information, you can contact them directly via their website.
Cities
Office Address:
102-104, Air China Century Plaza, No. 40 Xiaoyun Road, Chaoyang, 100027 Beijing
7. SDM Dental
SDM Dental was founded in 2000 and located in one of Beijing's most prestigious areas, in the Lufthansa Commercial District, Central Villa District. They have 11 clinics, not only located in Beijing, but in Wuhan and Shijiazhuang.
Over the years, SDM Dental has won many awards and certifications, such as:
Most popular medical institution for diplomats
ISO9001 quality management system certification
Cities
Office Address: 40 Liangmaqiao Rd, San Yuan Qiao, Chaoyang, Beijing, China
8. Smart Health Medical & Dental
Smart Health Medical & Dental is a leading company that has it's Beijing office in Chaoyang District. They provide many dental and medical services to expats and locals alike, managing almost 900 medical clinics, 8 dental clinics, physiotherapy centers, Chinese Herbalist clinics and laboratory centers all over China.
Its dental services include:
Teeth whitening
Orthodontics
Cosmetic Dentistry
General Dentistry -check-up, scaling & polishing, fillings
Esthetic dental treatment
Implant therapy
The company helps more than 1,500 multinational companies in Hong Kong, including several government institutions.
Cities
Office Address: China, Beijing, Chaoyang, Jiangtai Rd, 6