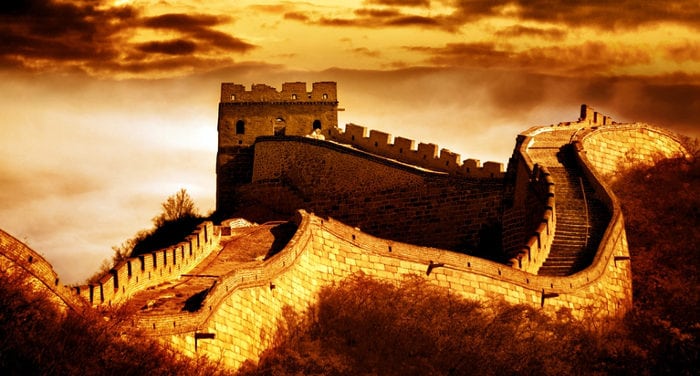 What is SDC?
SDC – or Sapore di Cina – ("Flavour of China" in Italian language) is a portal that offers firsthand information on how to learn Chinese, travel or work in the Middle Kingdom.
For five years we have published at least one article a week (but usually more than one) and we respond to all messages left on the site (even though the size of the list that comes in is enough to make one run away).
At the moment SDC has about 200,000 readers a month. The majority of those how regularly follow us have enrolled for our newsletter, which is free. Besides the new articles that we publish, subscribing to our newsletter you will also receive via email our e-Book "Travel to China".
To subscribe just insert your email address in the form at the top right and then click on "Confirm Subscription" in the email you will receive a few minutes later.
If you'd like, you can also follow us on Facebook, where besides our articles we also publish news and videos on China that we consider most interesting.
If you live in China, like to write and wish to try your hand in front of an audience passionate about China, click here to propose an editorial collaboration.
Who are we?
Furio Fu is a writer wannabe as well as a failed footballer, grammatically incorrect polyglot and romantic entrepreneur. He was born in Cagliari, Italy, and handles the Italian and English versions of SDC.
Sborto Zhou is a researcher born in Barcelona who has already visited half of Asia and thinks only of his next trip. He is responsible for the Spanish and English versions of SDC.
Rita Andreetti lives in Nanjing, where she has a lot of fun. She loves movies, would like to speak a better Mandarin. Also, she writes, travels and swims a lot. Sometimes she cooks. She's Italian and writes for SDC since 2015.
Rachel Sorenson is currently living in Shanghai, China, working in sustainability research and consulting. She loves traveling, rock climbing, salsa dancing, and trying new food. She's American and writes for SDC since 2015.
Vanessa Anderson is a an English traveler who loves to learn and experience new cultures. At the moment she lives in Shenzhen, where she teaches her mother language. She began writing for SDC in 2015.
Blue Heron MacCormack is an American marketing consultant, Mandarin student at Shenzhen University and, most of all, a daddy. He writes for SDC since 2015.
Marie Pilaud lives in Beijing; her job is to inspire people to move to China for an internship or volunteer stay. She loves margaritas and Chinese dialects. She's French and writes for SDC
since 2015.
Ginevra Niccolini Serragli, after living in Switzerland for years, moved to Hong Kong, the city where the past meets the future, the West meets the East. Ginevra is the found of, a company that aims at promoting the "Made in Italy". She writes for SDC since 2015.
Harley Greenberg arrived in China in 2008 as a Peace Corps Volunteer. When not working as a travel agent he likes to crisscross the country. He's American and writes for SDC since 2013.
Pietro Acquistapace has many dreams and a few hopes. He loves to travel and can't wait for the future. Instead of being integrated, he's fallen in love with China. He writes for SDC since way back in 2012.
Marta Lovisolo has written for SDC during 2012/2013, while she studied in high school and lived with a Chinese family in Nanjing. At the moment she is in France.
Legalese
Click here to read our Terms & Conditions, here to read our Privacy & Cookies Policy and here to read our Disclosure.
[Cover Photo's Copyright: Depositphotos.com]