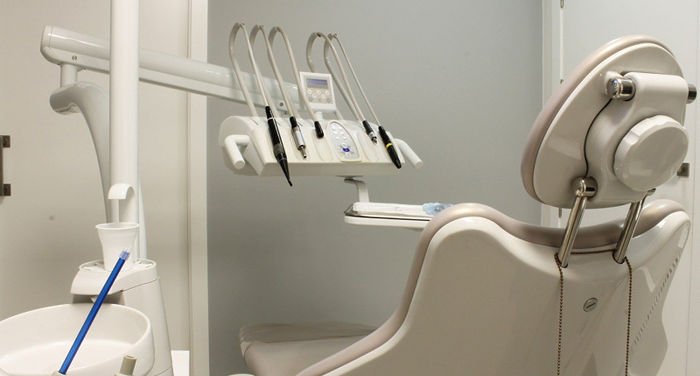 Shenzhen is famed for growing from around 59,000 inhabitants in 1980 to 12.5-23.3 million, depending on how you define it. Shenzhen has truly transformed from being a small village to becoming the tech-hub of China, where multinationals like Apple have large operations.
Over the years, many foreigners and expats have relocated to Shenzhen and we've seen a greater demand for high-quality dental services since. Whether you plan to move to Shenzhen or currently live there and look for an international dental clinic, don't look any further.
In this article, we list some of the most reputable and popular dental clinics among foreigners in Shenzhen.
U-Family Dental Clinic in Shenzhen
U-Family Dental is a leading clinic in Shenzhen, located in the reputable area of Nanshan. With 20 professionals, U-Family Dental provides plenty of quality services to foreigners, including implant dentistry, orthodontics, cosmetic dentistry, teeth whitening, pediatric dentistry, children's dental, dental care, and dental examination.
Interestingly, they can provide medical services in seven different languages, including Mandarin/Cantonese, English, Russian, Arabic, India, Bengali, and Ukraine. The founder of the clinic, Dr. Joseph Yong Zhao studied at the birthplace of China Modern Stomatology and has more than 30 years of experience in the field.
The clinic is open 7 days a week and from 9 AM to 6 PM. You also have access to free parking and Wi-Fi. For more information about their services and prices, visit their website for up-to-date information.
Cities
Office Address: 1 Taoyuan Road, Nanshan District, Shenzhen, Guangdong, China
Arrail Dental
Arrail Dental is a leading service provider in China and has clinics in many different cities around China. The clinic was established as early as 1999 and cater to foreigners, expats, and middle-class Chinese clients.
Their team comprises experienced nurses and dentists that have good backgrounds and understand the requirements of expats. Over the years, Arrail Dental has helped more than two million clients, which speaks for the clinic as being one of the best in the city.
Another benefit of visiting one of their clinics is that they have a wide range of partners, including 40 international and domestic insurance companies. They have a vast EMR database and 40 clinics widespread in many of China's Tier 1 cities.
The clinic works with many recognized partners, including companies like China Merchants Bank, Microsoft, ICBC, Pingan, and Huaxia Bank.
Cities
Beijing
Shanghai
Shenzhen
Guangzhou
Tianjin
Hangzhou
Xiamen
Office Address: 5002 Shennan E Rd, Caiwuwei, Luohu District, Shenzhen, Guangdong, China
AKJ Dental
AKJ is the biggest network of dental chains in the Southern region of China, having clinics in Shenzhen, Guangzhou, Macau, and Hong Kong. The company has as many as 500 professionals, 20 branches, 200 diagnostic equipment, and recruit students from some of the top universities, like Hong Kong University, Peking University, and Medical School of West China Union University.
The company has operated for more than 20 years and helped millions of customers during this time. They can help you with the following services:
Dental Implant Service
Orthodontic Treatment
Periodontal Service
AKJ Dental Whitening
General Dentistry
Pediatric Dentistry
Maxillofacial Surgery
Cities
Guangzhou
Shenzhen
Hong Kong
Macau
Office Address: 1/F-8/F, Railway Station Building C, Luohu District, Shenzhen, Guangdong, China
Viva-Dental
Viva-Dental is another renowned dental clinic located in Shenzhen. The clinic was founded by experienced Chinese that returned from prominent positions overseas. Viva-Dental has become the first choice among many locals and foreigners who are in the need of visiting a dental clinic in the city,
Cities
Office Address: 138 Fuhua 1st Rd, Futian CBD, Futian District, Shenzhen, Guangdong, China
Dental Bauhinia
Dental Bauhinia is a recognized dental clinic that caters to the Chinese and expatriate community in Shekou and Nanshan area, two of the most prominent dittos in Shenzhen.
Their dentists and doctors come from various countries and regions, including Hong Kong, mainland China, Australia, and more. Besides, they speak Cantonese, Japanese, Russian, Mandarin, and even some Scandinavian languages!
The company collaborates with German companies and provides the following services to expats and foreigners:
Family and Children's dentistry
Painless dentistry
Orthodontics (including invisible teeth alignment)
Reconstructive
Implant therapy
Cities
Office Address: Coastal Rose Garden 1 & 2 518067, Shekou, Shenzhen, Guangdong, China
Located between the main gate of Coastal Rose Garden 2 and the main gate of Coastal Rose Garden 1.
Eco-Dental
Eco-Dental was one of the first high-end dental clinics to offer dental services in Shenzhen. They help foreigners and locals with dental treatment services and health care, that work in and close to the OCT area. Their dental equipment is imported from renowned Western companies and they have high-quality standards.
Here, nurses and doctors collaborate as a team when helping clients and they are well-educated. The clinic is easily accessible as it's open from 9 AM until 8:30 AM from Mondays to Fridays and 9 AM to 5:30 AM during the weekends,
Clients can enjoy a peaceful atmosphere here with caring staff, calm music, and a relaxing environment.
Cities
Office Address: 104 B Sheng Tai Square Hua Qiao Cheng, Shenzhen, Guangdong, China