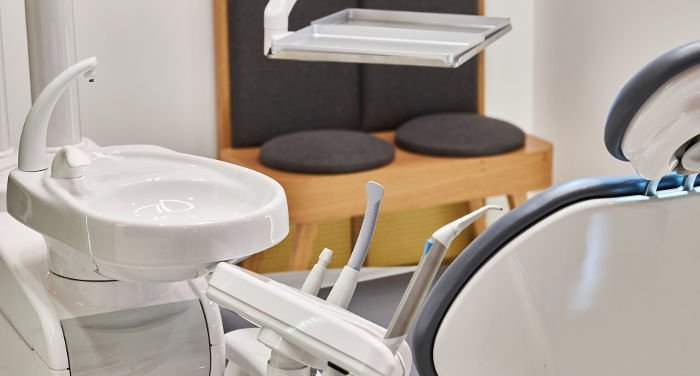 Ho Chi Minh City has quickly emerged as one of the fastest-growing and most interesting cities in Asia at the moment. Along with this, we also see a greater influx of expats and other foreigners who are in a need of finding international dental clinics.
This bustling city is the home of plenty of dental clinics that have many years of catering to foreigners. In this article, we present some of the most reputable and leading clinics that offer a wide range of services.
Let's get started.
Westcoast International Dental Clinic Vietnam
Westcoast International Dental Clinic Vietnam is a fully foreign-invested dental clinic and the longest established in Ho Chi Minh City. They have a long experience catering to foreigners and famous for their high-quality services. The clinic is also part of an international healthcare group including SIAN Skin Clinic and Maple Healthcare Wellness Clinics in the country.
The company has a multinational team of dentists and specialists from countries such as Canada, France, Australia, Germany, Japan, Italy, and Vietnam. At the moment, around 30 people are working at the company and they speak multiple languages, including English, French, Japanese, and German.
Services offered include:
Dental Implants
Cosmetic Dentistry
Dental Crowns
Dental Bridges
Dental Veneers
Orthodontics and Invisible Braces
Dental Cleanings
Professional Teeth Whitening
Wisdom Teeth Removal
Kids Dental Care
Others
Worth mentioning is that the clinic is a member of many organizations and more, including Australian Dental Association Inc., Academy of General Dentistry, Australian Society of Orthodontists, and the Canadian Dental Association.
Office Address: 27 Nguyen Ba Lan, Thao Dien, District 2, Ho Chi Minh City, Vietnam
Serenity International Dental Clinic Vietnam
Serenity International Dental Clinic Vietnam is another leading dental clinic that has more than 30 years of experience. The team comprises highly educated dentists and specialists that have studied in countries like Vietnam, Australia, and South Korea. Besides, they have frequently attended various courses in South Korea and Australia to learn about the latest technology and market news.
What makes Serenity International Dental Clinic a reputable and widely popular choice is also due since they imported all of their equipment from renowned dental providers such as Sirona (from Germany), Philips Healthcare (from the USA), Dentsply (from the USA), 3M (USA), and Acteon Group (Frane).
Services offered by the clinic can be found in the following fields:
General Dentistry
Cosmetic Dentistry
Orthodontics
Dental Implant
Restorative Dentistry
For more information, I recommend you to check their website.
Cities
Office Address: 214 / B7 Đ. Nguyen Trai, Nguyen Cu Trinh Ward, District 1, Ho Chi Minh City, Vietnam
Starlight Dental Clinic
Founded as early as 1996, Starlight Dental Clinic is an experienced and leading international clinic located in the expat-dense ward of Thao Dien. Over the years, the company has helped more than 15,000 patients and they claim that 90% of their clients are referred by friends and similar contacts.
Over the years, the company has also received awards, including Excellence in Dentistry 2009-2012 by Vietnam Economic Times, International Accredited Clinic by GCR, and Top 4 Clinic by 5-Star Treatment.
The clinic can offer services in the following fields:
General Dentistry
Kids Dentistry
Orthodontics
Cosmetic Dentistry
Surgery And Dental Implants
If you check their website, you can also find plenty of testimonials and reviews written by previous and existing customers.
Office Address (District 2): 4 Thao Dien Street, Thao Dien, District 2, Ho Chi Minh City, Vietnam
Office Address (District 3): 2 Bis Cong Truong Quoc Te Street, District 3, Ho Chi Minh City, Vietnam
Far East Dental
Far East Dental is a renowned clinic in Saigon that offers premium services to foreigners. Their surgical team comprises twelve dentists and specialists with deep surgical expertise that have been engaged in teaching and international activities.
The clinic offers many different services, including preventative care, oral surgery, dentures, dental radiology, root canal treatment, inlays and onlays, fillings, cosmetic, and more. Besides, you can find a complete price list on their website. Examples of prices for services are:
Teeth cleaning & polishing (Degree 1): USD 20
Teeth cleaning + Air Abrasion: USD 28 – 33
Clean & polishing: USD 15
Sealant Fluoride: USD 27
What makes the clinic unique is also that its quality management system matches the ISO 9001 standards. They've held this accreditation since 2002.
Office Address: 249 Le Thanh Ton, Ben Thanh Ward, District 1, Ho Chi Minh City, Vietnam
Seoul Ace Dental Clinic
Seoul Ace Dental clinic is, as the name speaks, a Korean dental clinic that provides high-level standards and services. The company specializes in dental implants and orthodontics (braces) to recreate beautiful smiles and health mouths.
Besides, you can also get help with endodontics, cosmetic dentistry, periodontal treatments, and orthodontics. Their team is impressive in the sense that they speak Korean, English, German, and Chinese, catering to both locals and foreigners.
The company also collaborates with many different insurance providers and companies such as CIGNA, Siemens, MetLife, Nordic Healthcare Group, and Globalites.
Office Address: mPlaza, 39 Le Duan, Ben Nghe, District 1, Ho Chi Minh City, Vietnam
Photo Credits: Photo by Engin_Akyurt on Pixabay