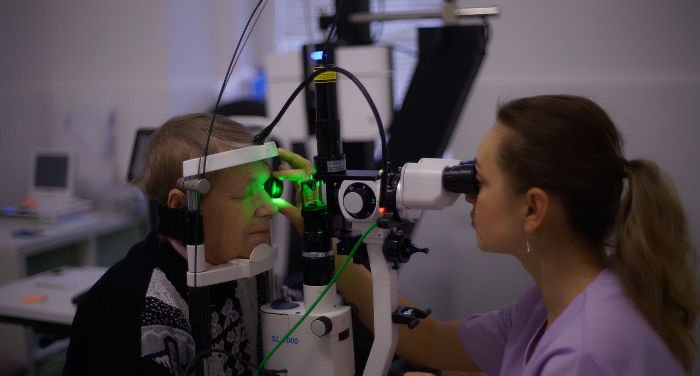 Referred to as "the red dot", Singapore is truly one of the most prominent nations, not only in Asia but in the whole world. It continues to excel in everything from finance to technology and it's not strange why thousands of foreigners decide to settle here yearly.
You'll also find high-quality medical care in Singapore, but prices tend to be in the higher range if you go to some of the most professional facilities. If you look for an international ophthalmologist or optometrist in Singapore, then this article is for you.
Today, we list some of the biggest and most reputable ophthalmologists and optometrists in this flourishing nation.
Eagle Eye Centre
Eagle Eye Center, referred to as EEC in Singapore, is a specialized eye treatment hospital that started in 2006. Since its inception, EEC has opened various other clinics in Singapore, including locations such as:
Mt Alvernia
Mt Elizabeth Orchard
Parkway East
Mt Elizabeth Novena
Westgate
Royal Square at Novena
King Albert Park
Besides, the clinics offer various high-quality services, including cataract surgery, retina services, refractive surgery, presbyopia treatment, corneal transplants, glaucoma and diabetic eye treatments, management of ocular inflammations, and much more.
You will find more than a dozen doctors working for the clinics, experienced and with a great educational background. For more information, you can visit their website or contact them directly.
Office Address: 9 King Albert Park, #01-42/43/44, Singapore
Shinagawa Eye Center
Shinagawa Eye Center is a leading clinic in Singapore that has operated for years. Dr Lee Sao Bing is the doctor currently serving the clinic and he is well-known for being an experienced and customer-friendly professional.
Services offered by the clinic include:
Lasik Surgery
Cataract & Glaucoma
Eye Screening
Age-Related Macular Degeneration (AMD)
Common Eye Symptoms
Diabetic Retinopathy
Lazy Eyes (Amblyopia)
Myopia Control in Children
Sore Eyes
Examples of fees charged by the clinic are listed below:
Consultation (First Visit): SGD 130 – 190
Follow-up Consultation: SGD 90 – 130
Dilated Examination of the Eye: SGD 30
Refraction: SGD 40
Pre-operative calculation tests: SGD 300
Office Address: 501 Orchard Road, Wheelock Place #05-15, Singapore
Paragon Medical
Paragon Medical is a leading company with more than 100 general practitioners (GA) and specialists. The company has helped many locals and foreigners over the years and offers various kinds of services, including:
Aesthetic/Cosmetic Surgery
Dentistry
Dermatology
Obstetrics and Gynaecology
Oncology
Paediatrics
Traditional Chinese Medicine
The clinic can be found in the Paraon that also offers plenty of restaurants, cafes, luxury stores, and more. It's suitable for foreign medical tourists as you'll find many 5-star hotel establishments just nearby, including brands like Grand Hyatt, Marriott, Mandarin Orchard, and more.
Their eye clinic is run by Dr Law Ngai Mun who has a long experience in the industry. The clinic is open as follows:
Weekdays (Monday, Wednesday, Thursday): 11:30 to 13:00
Weekdays (Tuesday, Friday): 13:00 to 14:30
Saturday – Closed
Sunday & Public Holiday – Closed
Office Address: 290 Orchard Road, Singapore
W Eye Clinic
W Eye Clinic started in 2013 and is a private eye care provider that has its facilities in Suntec City Mall. The clinic offers many services to locals, expats, and medical tourists who seek help for:
LASIK
Soft-touch PRK
TransPRK
SMILE
Intraocular Lens Implants
Other comprehensive eye care services
The clinic is led by the Medical Director Dr. Gerard Nah and he has a team of optometrists and surgical nurses under him. The company is famous for its high-quality services, experienced professionals, and high standards.
Below you can find examples of fees for different services offered by the company:
Pre-LASIK Assessment: SGD 107.00 (After GST)
Soft-touch PRK (Both eyes): After GST SGD 3,304.16 (After GST)
Soft -touch PRK (One eye): SGD 1,668.00 (After GST)
With Mitomycin for one or both eyes (If required): SGD 74.90 (After GST)
Office Address: 3 Temasek boulevard #01-402 Suntec City, Singapore