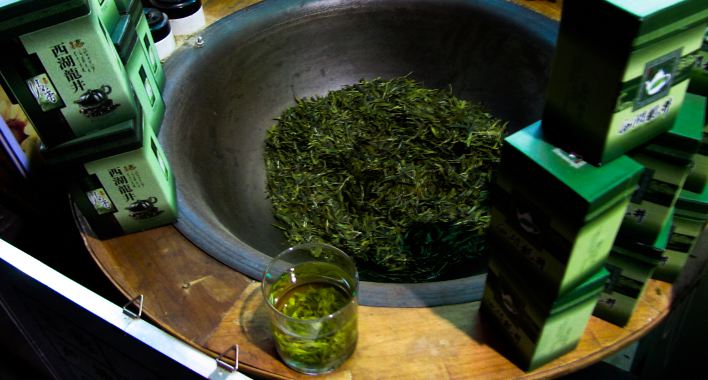 "Rather go without salt for three days than without tea for a single day," Chinese Proverb.
I'm in love with Chinese tea. I drink it every day and every time I come back to Europe I bring some nice tea packages to my family and friends. Most importantly, I buy a ton of tea for myself.
My favorite Chinese tea is the Long Jing, the green tea produced close to the West Lake of Hangzhou. I also like flower tea and Pu'er, the fermented tea from Yunnan Province.
If you do a quick search on the internet you'll find a lot of information about Chinese tea.
I decided to limit this first article about Chinese tea to two topics that I find interesting: the different classes of Chinese tea and the most famous tea brands of China (for each class of tea there are many different brands, for instance, you have the Long Jing green tea from Hangzhou, the Bi Luo Chun green tea from Tai Hu and so on). [Read more…]