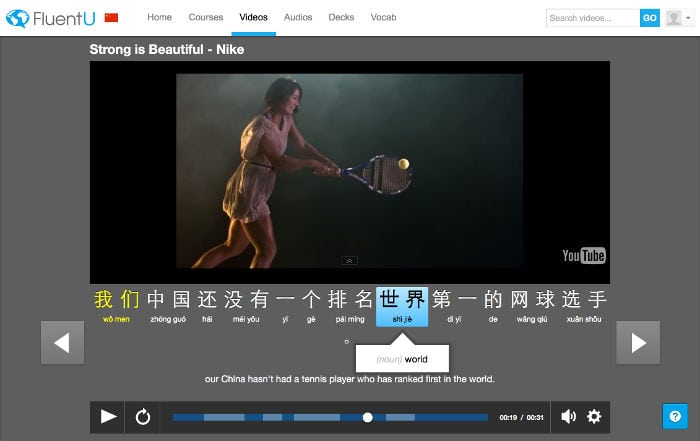 In this article, I am going to review FluentU, a database of YouTube videos in Mandarin with subtitles (and much more).
Why?
Because I think videos are the best way to achieve "immersion" while studying a foreign language. Admittedly, talking with native people on a regular basis is even better; however, it's not always possible and, at least when you are starting out, it's extremely difficult.
What is immersion? And why is it so important?
You can't learn a new language by just "studying." In the end, mastering a language comes down to being able to communicate effectively with native speakers. The language you can learn through books is usually quite different from the spoken language, and with Chinese, the gap is even larger than with English or French, for example.
During the time I spent in China, I met many people who, after studying Chinese in their country for several years, came to China and became completely frustrated. Why? Because Chinese people were unable to understand them and, even worse, they couldn't understand what Chinese people were saying. Even if they had good grammar and vocabulary basics, they had never been in contact with the "real" language. [Read more…]