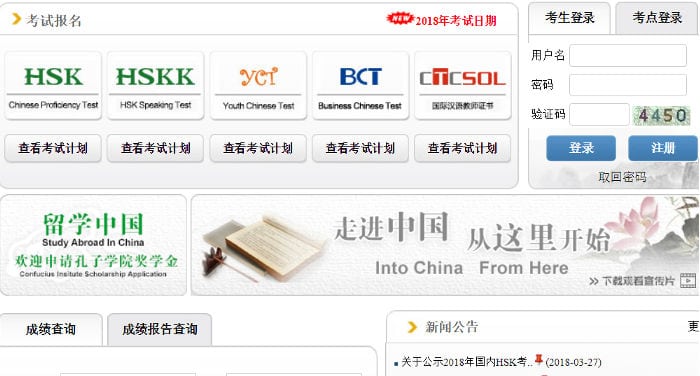 The first step for enrolling in all exams: Create an account on www.chinesetest.cn
The first thing you have to do is go to the site www.chinesetest.cn; if you've never studied Chinese, look at the highest point on the top right of the page and you'll see a listing of all available languages (简体中文 | English | 日本語 | 한국어 | Français | Русский | Español), from which you can choose the language that works best for you. For explanations, I will use the command terms in Chinese.
Once you've chosen your language, you must create an account by clicking on the blue rectangle with the writing 注册 (registration, see the photo at the beginning of this article).
You'll then see a form 用户注册 (user registration, see the figure below) to fill out. The writing in parentheses in the middle (以下带*表示必填项) indicates that everything that has an asterisk (*) must be filled out. [Read more…]