Other Destinations
General Information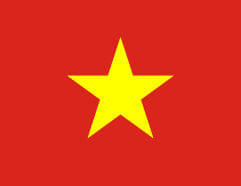 Official name: Socialist Republic of Vietnam (Cộng hòa Xã hội chủ nghĩa Việt Nam)
Population: 97,338,579 (2020)
Capital: Hanoi
Currency: Vietnamese Đồng (₫, VND)
Time zone: GMT +7
Official language: Vietnamese
Country code: +84
Traveling to Vietnam
International Tourism
Currently, Vietnam is the eighth most-visited Asian country in terms of international tourists, although this is growing rapidly.
Infrastructure
Infrastructure in Vietnam is still somewhat lacking, although the country is making an enormous effort to update it.
Tourism Industry
Although its tourism industry is developing rapidly and is an important sector of the economy, it does not yet have the same level of popularity as other destinations in the region.
Safety
Like the majority of countries in the region, Vietnam is a safe country for international travelers.
Main Problems Faced by Tourists
Traveling in Vietnam isn't yet as easy as in other Asian countries where the tourism industry is more developed.
Visas
Tourist visas for Vietnam are more restrictive than in other surrounding countries but citizens of multiple countries are offered the possibility of visiting the country without a visa for a maximum of 15 days.
Featured Articles
Living in Vietnam
Cost of Living
The cost of living in Vietnam is quite low but is increasing rapidly in large cities.
Job Market
The country is undergoing rapid growth, and while the job market isn't yet very appealing, more good opportunities for foreigners are opening up every day.
Wages
Wages in Vietnam are still relatively low in the majority of sectors.
Health Insurance
The Vietnamese public health care system is somewhat deficient and is not free. Because of this, the majority of expats choose private medical insurance covering medical care at private hospitals. Private hospitals in Vietnam have better facilities and service.
Visas
Getting a Vietnamese work visa is a complex process and the restrictions are similar to those of other Asian countries.
Featured Articles