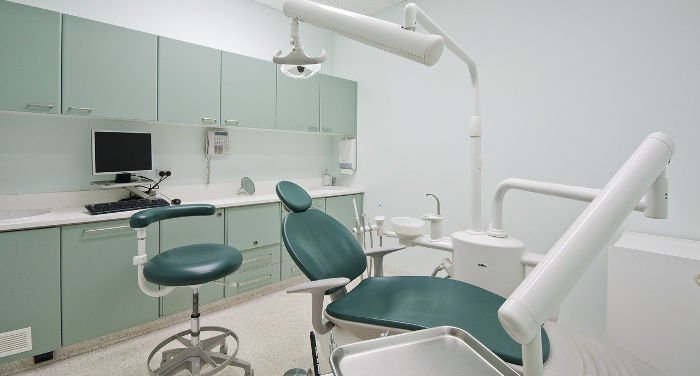 Bangkok has been the most visited city in the world and we see a great influx of tourists from all around the world, especially from China. Many people who live in or visit Bangkok want to take advantage of its high-quality and comparably cost-friendly dental services.
There are plenty of renowned clinics with specialists that have studied and/or spent a decent amount of time overseas. Going for treatment here can save you hundreds and sometimes thousands of US dollars, at the same time as you have the opportunity to explore this beautiful country.
In this article, we list some of the most popular dental clinics among foreigners in the city.
Bangkok International Dental Hospital
Bangkok International Dental Hospital is part of the group Dental Corporation Public Company Limited and a leading dental clinic in Bangkok. It's an award-winning clinic located in the city center of Bangkok and one of the specialized dental hospitals that was first officially licensed.
Their team comprises highly educated and experienced professionals that have studied overseas and in countries and regions such as the USA, UK, Australia, and Europe, just to give a few examples.
Services offered by the clinics include:
Dental implants
Cosmetic dentistry
Orthodontics
Oral surgery
General dentistry
Prosthodontics
To know more about the packages and prices, you can visit their website directly for up-to-date information.
Office Address: 98 Sukhumvit Soi 2, Khlong Toei, Ploenchit area, Bangkok, Thailand
Thantakit International Dental Center
Thantakit International Dental Center is the oldest clinic in Bangkok that was established as early as 1945. They're famous for their hospitality and even provide free hotel transfer for appointments booked by international clients.
The clinic is run by the third generation of dentists, offering secure payment plans for bigger dental works. They were also the first in Thailand to offer Thantakit's Onsite CAD/CAM Dental Lab, where you can get a crown in one day.
Examples of services offered by the company include:
Dental implants
Cosmetic dental work
Safe amalgam/mercury removal
Airflow cleaning
Root canal treatment
Wisdom tooth extraction
Root planing/deep cleaning
Gum treatment
Orthodontics
Others
Thantakit is also transparent about their prices that you can find on the website. Below are some examples of prices for various services:
Check-up and consultation: THB 300–1,000
Full mouth cleaning and polishing: THB 1,200–2,000
New fillings (per surface): THB 1,000
For more information, you can check their website directly.
Office Address: 1939 New Petchburi Road, Bangkok, Thailand
Bangkok Smile Dental Clinic
Bangkok Smile Dental Clinic is a reputable clinic that was founded by Dr. Sermsakul Wongitraporn in 2003, just opposite the UK embassy. Since its inception, the company has grown fast and currently has dental clinics in 8 locations and with almost 70 dental specialists.
The dental laboratories are built according to ISO-9001 by themselves and clients can get access to highly modern and state-of-the-art equipment, including dental lasers, 3-D cone beam X-ray, ITero-dental imaging scanners, and more.
The company doesn't only cater to locals and foreign residents, but to medical tourists who seek a white and shiny smile. Examples of services offered by the company include:
Dental implants
Immediate loading implants
Smile makeover
Dental veneers
Laser teeth whitening
Home bleaching
Below you can also find some examples of the prices for different services provided by the company:
Package A: The "Truly" Laser tooth whitening: THB 7,500
Package B:The "Truly" Laser tooth whitening and Home Bleaching: THB 8,500
Office Address: 5 Sukhumvit Rd, Khlong Tan Nuea, Watthana, Bangkok, Thailand
Dr. Sunil International Dental Center
Dr. Sunil is one of the most popular international dental clinics that has more than 30 years of experience. Not to forget, its staff has 25 years of experience providing dental services. Both local and overseas clients visit the clinic and they pay high attention to cleanliness, sanitation, standards, and certification.
The company offers plenty of different services, below you can see a few examples:
Tooth whitening
Porcelain crown
Porcelain veneer
Dental implant
Extraction
Dental phobia
Bone graft
Dr. Sunil leads the team of dozens of specialists, he is a prosthodontist that specializes in inlays, bridges, veneers, and implant crowns. After graduating from Chiang Mai University in 1996, Dr. Sunil has accumulated abundant experience in the dental industry and he is connected with the Thai Dental Association.
Office Address: Sukhumvit Soi 71, Soi Pridi Panomyong 14, Building no.5, Moobaan Pakamas, Bangkok, Thailand
BDMS Wellness Clinic
BDMS Wellness Clinic is a modern and leading dental clinic with modern facilities and state-of-the-art equipment. Examples of services provided by the clinic include:
Cosmetic dentistry
Dental implants
Endodontic dentistry
Fresh breath clinic
Invisalign
Oral surgery
Pediatric dentistry in Thailand
If you visit their website, you can also find a gallery of before/after photos and customer experiences.
Office Address 2/4 Wireless Road, Lumpini, Pathumwan, Bangkok, Thailand
Photo Credits: Photo by drshohmelian on Pixabay