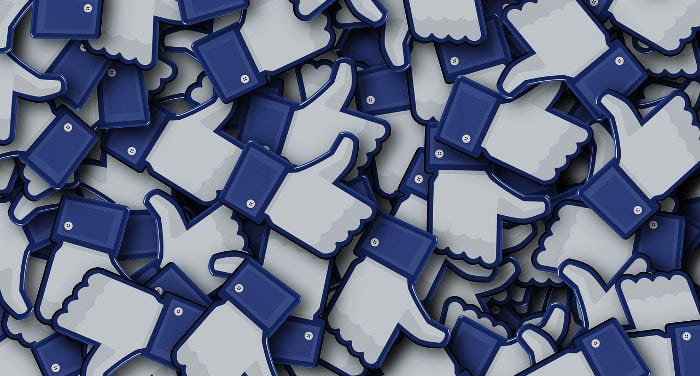 As you most likely know, in China, Facebook, just like many other websites that are popular in the West, are blocked. Facebook's instant messaging app, Facebook Messenger, is also blocked. In this article, we'll give a step-by-step explanation of how you can access Facebook in China without restrictions.
Keep in mind that if you follow these simple steps, not only will you be able to access Facebook, but also other apps and websites that are blocked in China, such as WhatsApp, all Google services, Line, Twitter, and Instagram, among others. In addition, you will be able to browse the Internet without restrictions.
What do you need to connect to Facebook in China?
Accessing Facebook and its messaging app is very easy. All you'll need is access to the Internet and software to get around the Great Firewall of China (which is the reason for the restrictions on Internet use).
1. Access the Internet
It's obvious that if you want to use Facebook or its apps, you will need an Internet connection. In China, connecting to the Internet is relatively easy, either through the numerous public Wi-Fi networks or by buying a prepaid SIM card with a data plan.
2. An app to get around the Great Firewall of China
There are multiple ways of getting around the Great Fireball of China that vary in effectiveness, but without a doubt, the most popular and effective way is to use a system called a Virtual Private Network (or VPN).

What's a VPN and what are they used for?
The VPN system was originally created as a secure way to access private networks (such as a company's intranet) remotely. However, people noticed that this system is very useful for improving Internet security and hiding real IP addresses (which identify from where you are connecting).
Currently, many companies offer this service as a way of browsing the Internet securely and anonymously, and in addition, this lets you get around the Internet use restrictions in certain countries such as China.
To put it very simply, a VPN encrypts your Internet connection from your device to the service provider's server in such a way that it makes it look like you're connecting from the location of the server and not from where you're actually connecting. In addition, it prevents third parties from seeing what you're really doing on the Internet.
VPNs aren't only useful for getting around restrictions but also for accessing services that are locally restricted, such as the online television of a given country. All you have to do is connect to a server that's located in that country, and the website in question will think that you're connecting from that country.
What VPN do we recommend for China?
Following years of testing numerous VPNs, we currently recommend ExpressVPN because it's a VPN that's very easy to use, is fast in China and tends to have few problems when restrictions are intensified.
If you want a more complete analysis that is updated monthly, you can read our extensive guide on the best VPNs for China.
Before going to China
If you want to unblock Facebook and other apps and websites that are restricted in China, it's a good idea to prepare before traveling to China.
1. Download the VPN software and/or app
In China, the majority of VPN provider websites are blocked. In addition, the Android (Google Play doesn't work) and iOS app markets don't offer the possibility of downloading VPN apps for users that are connecting from China.
Because of this, it's highly recommendable to download the VPN software and/or app before traveling, as it can save you many problems and is totally free to do.
2. Purchasing the VPN
As I've said before, many VPN websites are blocked in China, so if you decide to buy a VPN plan once you're in China, you might experience some difficulties. Because of this, we tend to recommend that one or a few days before traveling, you purchase the VPN that you have chosen. It's also important for you to ask their technical assistance department about the best configuration to get around the Great Firewall of China. That way, once you're in China, all you will have to do is click connect to access the Internet without restrictions.
How to access Facebook in China
Accessing Facebook in China is very easy. All you have to do is follow these simple steps:
1. Connect to the Internet
It's obvious that you will need to be connected to the Internet to use Facebook (remember that VPNs don't give you Internet access). In China, just like in any place in the world, you can access the Internet via a Wi-Fi network, a data connection, or roaming.
Wi-Fi network: Finding a free public Wi-Fi network in any city in China is easy. The majority of bars, cafés, hotels, and airports offer this service to their customers.
Chinese SIM card: Getting a prepaid SIM card in China is very simple and you will only need your passport. You can go to any of the 3 main telephone operators in the country, China Mobile, China Unicom, or China Telecom, and ask for a new prepaid SIM card. With around 200 Yuan, you will have enough for the SIM card, a data plan of approximately 500 MB for one month, and a bit of credit for calls.
Roaming: Some telecommunications companies offer the possibility of using roaming in China (not all of them). Even so, the costs of accessing the Internet in China with a foreign SIM card can be very high. Because of this, I don't think that roaming is an option to consider except in the case of an emergency.
2. Activate the VPN
Once you are on the Internet, it's best to close all apps and your browser and then reopen the app (or VPN software). Then, connect the VPN with the configuration recommended for China (ask the technical assistance department of your VPN provider).
3. Use Facebook
Once the VPN is connected, you can connect to Facebook, open the Facebook Messenger app or any other app and chat with your contacts.
It's important that you have a way to contact your VPN's technical assistance department (such as an email address) in case the VPN has problems connecting, as they will be able to tell you what you need to do to connect.
Alternatives to Facebook and Facebook messenger in China
Facebook isn't the only app that's blocked in China. Apps as popular as WhatsApp, all of Google's apps (including Google Play and YouTube), Telegram, Snapchat, and Line don't work either. Still, in China, there exist alternatives that can be used without restrictions. The most similar app is called WeChat (微信, Weixin).
WeChat is a very complete app that mixes the elements of a social media platform, instant messaging, and microblogging. It also offers other services such as booking taxis or a payment system. If you want to learn more about WeChat, you can read our complete guide on it.
Frequently asked questions
Can you use Messenger in China?
Yes, Messenger can be used in China without problems if you know how. Both Facebook and Messenger are blocked in China, but you can easily access them by using a
VPN that works in China
.
Does China have Facebook?
No, Facebook is blocked in China, even though you can still access it without problems if you have software to get around the Great Firewall of China, such as
a VPN
. Platforms similar to Facebook exist in China, such as WeChat and Renren.
Is FB banned in China?
Facebook is blocked for the majority of users in China. However, many people continue to use Facebook in China without problems. If you want to access Facebook in China without headaches or restrictions, just follow the instructions in this article.
Why is there no Facebook in China?
Since 2009,
Facebook had to abandon China
due to problems with the Chinese authorities. Even though officially speaking, Facebook is not in China because it refuses to accept government control, the truth is that for China, it is a way of preventing foreign
social media platforms
from competing with national platforms.
Is Messenger allowed in China?
Many people in China continue to use Facebook Messenger in China. However, unless you have a method to get around the Great Firewall of China, you won't be able to use Messenger because it's blocked. Currently, the most common and simplest system for accessing Messenger is
using a VPN.
Does Facebook Work in China?
Yes, Facebook works without problems in China if you know how to make it work. Despite the fact that Facebook has been inaccessible for the majority of Chinese Internet users since 2009, if you follow the simple steps in this article, you will be able to use Facebook in China without any problem.
Can I access Facebook in China for free?
Since Facebook is blocked in China, the best way to access it is to use a VPN. Running a VPN server costs money and time, so the best VPNs are premium services, for which you must pay a monthly fee.
Although free VPNs do exist, they often cause more problems than they solve, as they might display aggressive ads, slowing your laptop by exploiting your CPU power, among other things.
Therefore, if you choose to go for this option, we recommend that you read the terms of service of the free service that you plan to use beforehand and make sure that you are fine with the possible drawbacks that you might have.
Can tourists access Facebook and Facebook Messenger in China?
The Chinese internet doesn't really make a distinction between tourists and residents. So, if you are in China, Facebook will be completely blocked, unless you have previously installed a VPN on your device.
Photo Credits: Photo by Pete Linforth on Pixabay