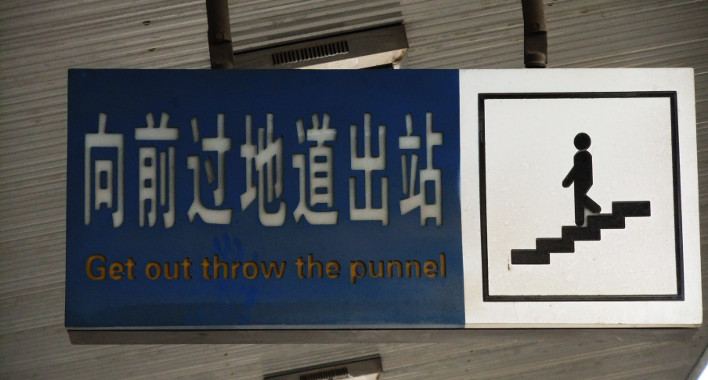 Getting a decent internet connection in China may be a major pain in the ass. The purpose of this article is to help you to choose the right internet Chinese company for your house or your smartphone. At the end there is a section dedicated to travellers.
Some facts about Internet in China
Internet in China is extremely slow: Because of the filters, when you visit non-Chinese websites be prepare to wait and click "refresh" many times. If you only want to visit Chinese websites most internet connections work pretty fine though.
Internet in China is relatively cheap: Although a few years ago the internet in China was relatively expensive, nowadays prices have fallen, and for a basic connection of 30 Mb you won't pay more than 60 Yuan per month.
Most public Chinese connections are not safe: Be sure to have a good antivirus before connect your laptop to a public Chinese network if you don't want to end up with your computer full of rubbish or hacked.
Internet at home
Which company should I chose?
Even if in china exist numerous broadband providers, the reality is that three state-own companies, China Unicom, China Mobile and China Telecom, have the monopoly of internet providing service.
I'll even say that basically the two main companies, China Unicom and China Telecom, control the market. While China Unicom provides the internet to the northern provinces, China Telecom is much more common on the southern provinces. The only real competition is in the big cities with China Mobile (through the acquisition of China Tietong).
Why am I telling you all that? The answer is that according to the city where you live you'll probably have only one choice to get broadband internet at home.
There will be always someone ask you:
"What about the other companies? Someone told me there's a super cheap company called dragon whatever."
My suggestion is to don't even consider minor companies regardless of the price. If you have been in some coffee shops or small 网吧 (internet coffee) and you spent half an hour to open your mail box while in front of you a Chinese person is watching a film on streaming you know exactly what I talking about. The small companies use the infrastructure built by the state-owned companies (mainly China Telecom) and, for some reasons, non-Chinese websites are even slower. It's a no go.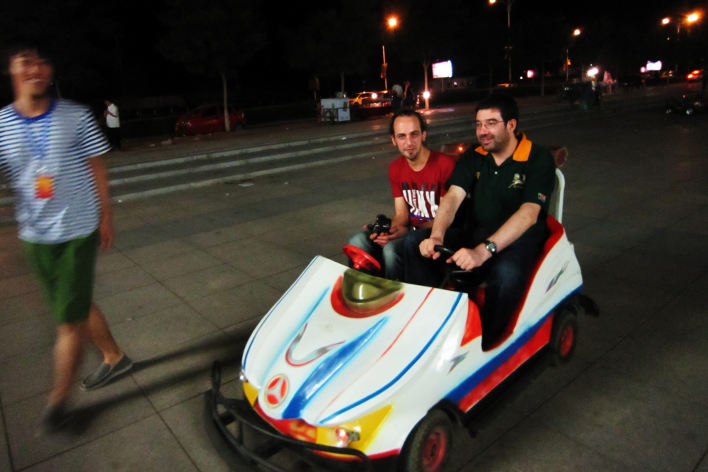 This photo illustrates quite well the internet situation in China. Two white devils in a car are unable to get any sign of movement while our Chinese friend is just walking away. Yes, the guy in a red shirt it's me
However there is one exception, a href="http://www.gehua.net/" title="GeHua" target="_blank">歌华 (Gehua, also known as FlyTV): it's a company that provide cable TV and internet (you can get only the internet if you want). Gehua offers a fairly fast connection but is currently only available in Beijing.
How to contract an internet connection in China?
It's really easy: just go to the closest shop with your passport and money and ask for it. You can also get it through internet.
How much it costs?
As I said at the beginning, the prices have fallen in the recent years; the price will depend on the speed, the city where you live, the provider ofr your choice and how many months you pay for. China Mobile is usually slightly cheaper than the other two (if we keep into account the speed). Here you find some examples (in Beijing, January 2017):
China Mobile 100Mb for 1 Year: 1280 Yuan;
China Mobile 30Mb for 1 Year: 700 Yuan;
China Unicom 100Mb for 1 Year: 1780 Yuan;
China Unicom 30Mb for 1 Year: 1280 Yuan;
GeHua 110Mb for 1 Year: 1280 Yuan.
Notice that the bitrate is merely an indication: there is no way to get a real 100Mb connection in China. If you pay for 100Mb expect 10Mb at best.
Other options
China Unicom – and probably also the other companies – offer a pre-paid USB-SIM modem service so you can get internet wherever you are. Even if the price per MB is quite reasonable, it's quite slow.
If you live in a campus, the university will provide its own network, which will be much cheaper than the "free" market offers. Normally works find except during the night when it becomes terribly slow. The reason is that during the night most of the students come back to the dorms and collapse the line by watching TV shows or playing video games.
Do they provide a router with wi-fi?
Not always, it will depend on the provider and on the city where you live. Sometimes they only will provide you a modem and a deal-up connection (they have to give you also a user name and password), so if you want wi-fi you have to buy a router (100-200 Yuan) and then configure it with your user name and password.
Some suggestions
When you open an internet line in China they will no close it until you say so. It doesn't matter if you get a contract for one year, or you don't pay. They are going to count the months you owe them and next time you want internet you must pay it (of course with the appropriate fine for delay).
China Unicom – and probably also other companies – may offer you a SIM card. Do not accept it if you aren't going to use it. If you run out of credit, they will close your internet until you recharge it. Get the internet back can take days and a thousand of calls.
Even if we are talking about huge companies present all over the country, their offices work nearly independently. For some procedures like closing a line or change the name on the contract, you have to go to the office in charge of your area. Thus make sure to know where your office is.
Sometimes (depending on city and on the provider), you can't open a line in an apartment where the previous tenant has opened one and left without closing it. So remember to ask about it when you rent an apartment or room. Also, if you aren't the person who signed the contract, change the name on the contract may take some months and a painful bureaucratic process.
Internet in your smart phone
Which company should I choose?
If the broadband internet is slow in China (when you surf western websites), I think you can guess how slow can be the 3G and 4G. If you only want to send emails, messages on Whatsapp, any company should be fine(remember that you won't be able to use Google, Facebook, Twitter or Youtube unless you have a VPN on your smartphone).
If you are a news junkie and/or you need to be connected all the time, then I recommend you China Unicom. Most of people agree that is the fastest and most reliable.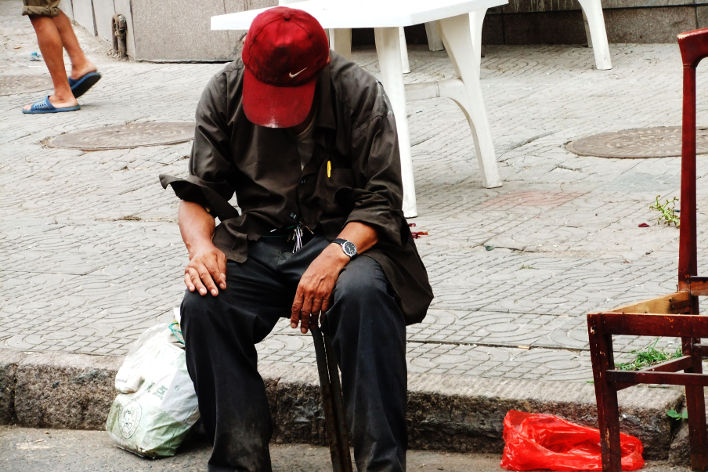 He was trying to read an email using his cellphone
Should I choose a monthly data plan?
Yes. If you don't have a plan and you activate your data network it will suck all your credit quite fast. Note that you can also have a data plan with your prepaid SIM card.
Data plans work the same way in all companies. You chose how many MB you want per month and they will charge you a monthly fee according to that (as an example, with China Mobile you get a 500 MB/month connection for 58 Yuan). Be careful with it because if you use more than the volume you contracted they will charge you extra at the highest rate per MB.
How to activate a data plan
You either go to an office of your company and ask the people there to activate it for you or you do it through your phone by calling the information number (all companies have service in English).
Internet in China for travelers
Get internet access in China is quite easy. You will find free wi-fi in almost every coffee shop, airport, hotel and hostel.
The problem is not to get access while the speed of the connection. Most places offer an extremely slow connection, sometimes even unable to load a foreign webpage. If you have a VPN that works in China it can help you to speed the connection for foreign webpages. However sometimes isn't enough.
If you want to use internet in your smart phone you can just buy a SIM card (around 20 Yuan) at the China Mobile or China Telecom office (you will need your passport). There, they will make you choose a data plan and how much you want to top-up. 100 Yuan should be enough to buy the number, 500 Mb of data, and some money for calls.
That's all for today! Feel free to share with us your experience with Chinese internet in the comments below.