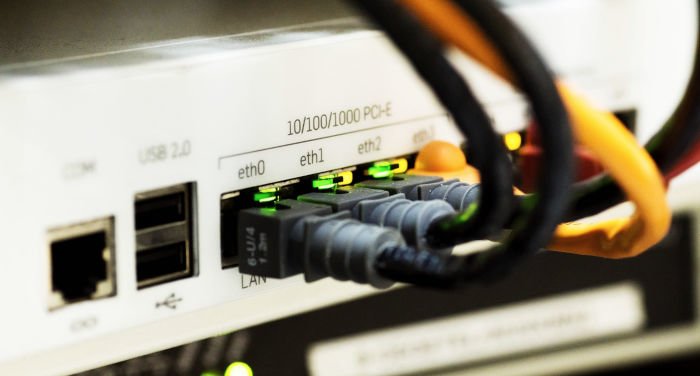 Getting Internet access in China is easier than it may seem, but there is important information that you should know. The purpose of this article is to help you choose the best company for your home or phone. In the end, you will find a section on travelers.
Click here to read our guide on prepaid SIM cards for travelers in China
Basic information on the internet in China
In China many websites and apps are blocked: Access to Google, WhatsApp, Instagram, Facebook and Youtube is restricted in China. Click here to find out how to solve this problem.
Internet in China can be extremely slow: Because of the filters and the blocking system, when you go to non-chinese websites, browsing becomes tedious due to the slow speed. If you only want to visit Chinese websites most internet connections work pretty fine though.

Accessing the internet in China is relatively cheap: Although a few years ago the internet in China was relatively expensive, nowadays prices have fallen, and for a basic connection of 50Mb you won't pay more than 100 Yuan per month.
Most public Chinese connections are not safe: Be sure to have a good antivirus before connecting your laptop to a public Chinese network if you don't want to end up with your computer full of rubbish or hacked.
Internet at home
Which company should I chose?
Even if in china exist numerous broadband providers, the reality is that three state-own companies, China Unicom, China Mobile and China Telecom, have the monopoly of internet providing service.
I'll even say that basically the two main companies, China Unicom and China Telecom, control the market. While China Unicom provides the internet to the northern provinces, China Telecom is much more common in the southern provinces.
In any event, in large cities it is already possible to find China Mobile (through the acquisition of China Tietong) and the other two companies.
Other private providers with very competitive prices also exist. My suggestion is to don't even consider minor companies regardless of the price.
The small companies use the infrastructure built by the state-owned companies (mainly China Telecom) and, for some reason, non-Chinese websites are even slower.
Small cafés usually use these types of companies, and that's why it can be difficult to do things on the internet when connecting to their Wi-Fi.
However, there are certain exceptions, such as 歌华 (Gehua, also known as FlyTV), a company that provides cable television and Internet (you can get only the internet if you want). It usually offers relatively fast connections.
How to contract an internet connection in China?
It's really easy, just go to the closest shop (you can ask your landlord where it is) with your passport and money and ask for it.
You can also request this on the webpages of the main companies (their websites are only available in Chinese). Below are the links: China Unicom, China Telecom, China Mobile.
How much it costs?
The price will depend on the speed, the city where you live, the provider of your choice, how many months you pay for and whether it includes associated mobile phone line cards. The prices of these companies are relatively similar (if we keep into account the speed). Here you find some examples (in Beijing, May 2019):
China Mobile 50Mbps 1 year: 1,080 Yuan.
China Mobile 200Mbps 1 year: 1,680 Yuan.
China Unicom 200Mbps 1 year: 1,480 Yuan.
China Unicom 500Mbps 1 year: 1,980 Yuan.
China Telecom 50 Mbps 1 year: 880 Yuan
China Telecom 100Mbps: 980 Yuan.
GeHua 110Mbps 1 year: 980 Yuan.
Important: Normally, your actual speed will be much less than the speed that you purchase. If you pay for 100 Mbps, expect 10-20 Mbps in reality.
Other options
China Unicom – and probably also the other companies – offer a pre-paid USB-SIM modem service so you can get internet wherever you are. Even if the price per MB is quite reasonable, it's quite slow.
If you live on campus, the university will provide its own network, which will be much cheaper than the "free" market offers. Normally works find except during the night when it becomes terribly slow. The reason is that during the night most of the students come back to the dorms and collapse the line by watching TV shows or playing video games.
Do they provide a router with WiFi?
Not always, it will depend on the provider and in the city where you live. Sometimes they only will provide you a modem and a dial-up connection (they have to give you also a user name and password), so if you want wi-fi you have to buy a router (100-200 Yuan) and then configure it with your user name and password.
Some suggestions
When you open an internet line in China they will not close it until you say so. It doesn't matter if you get a contract for one year, or you don't pay. They are going to count the months you owe them and next time you want internet you must pay it (of course with the appropriate fine for the delay).
Normally, they will offer you prepaid mobile phone SIM cards associated with the plan. Do not accept it if you aren't going to use them. If you don't use them for a few months or you run out of credit, they will close your internet home connection until you recharge the SIM card. Getting the internet back can take days and a thousand calls.
Even if we are talking about huge companies present all over the country, their offices work nearly independently. For some procedures like closing a line or changing the name on the contract, you have to go to the office in charge of your area. Thus make sure to know where your office is.
Sometimes (depending on the city and on the provider), you can't open a line in an apartment where the previous tenant has opened one and left without closing it. So remember to ask about it when you rent an apartment or room. Also, if you aren't the person who signed the contract, changing the name on the contract may take some months and a painful bureaucratic process.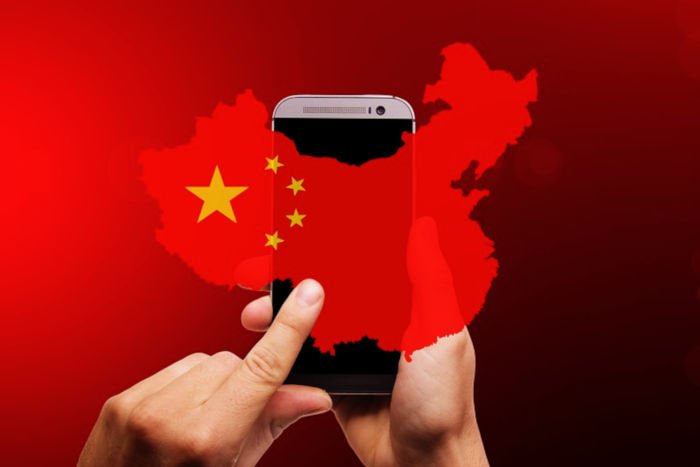 Internet in your cellphone
If broadband Internet is slow in China (when you look at non-Chinese webpages), I think you can guess how slow 3G and 4G are.
Remember that you will only be able to send messages with WhatsApp, Facebook, or Line or check Google if you have a VPN active on your cellphone.
Which company should I choose?
Below you'll find a table to give you an idea of the different providers. The table shows the Beijing rates of the three main operators.
| | | | |
| --- | --- | --- | --- |
| SIM price | 0¥ | 50¥ | 49¥ |
| Basic Monthly Plan | 88¥ | 69¥ | 99¥ |
| Free Data | 20GB | 10GB | 20GB |
| Free Calls | 50 min | 500 min | 300 min |
| Extra Data | 15¥ / 3GB | 10¥ / 1GB | Slow browsing (1 MBps) |
| Extra Calls | 0.19¥ / min | 0.15¥ / min | 0.15¥ / min |
As you can see from the table, there aren't big differences between the three operators. In our experience, you should take the following into account when choosing:
China Mobile: This company has the most stores and places to buy top-ups across the country. It usually offers easy-to-understand plans. However, get used to having the worst prices, and sometimes it has compatibility issues with foreign telephones.
China Unicom: This company has a good network of stores in northern China, good compatibility with foreign telephones, usually has the best deals for data, and lets you have multiple SIM cards associated with the same plan. However, you have to be careful with the fine print of the plans.
China Telecom: This company is particularly popular in southern China, and usually has good deals for calls and data. Be careful with compatibility with foreign telephones.
How to activate/change a data plan
To change your data and call plan, the easiest thing to do is to go to one of the official stores of one of the three companies with your passport.
To activate or change a data plan, you can either go to the offices of the telephone company and request them to activate it for you, or you can do so by calling the information number (all companies have customer service in English):
China Mobile: 10086
China Unicom: 10010
China Telecom: 10001
Important information on mobile data in China
If you are going to use a phone purchased abroad, you should know that:
Your phone must be unlocked: If you purchased a telephone through a company, you have to check that it's unlocked, otherwise you won't be able to put a Chinese SIM card in it.
The 2G, 3G and 4G networks are somewhat different in China: Non-Chinese telephones often don't work or operate on a slower network than usual (for example 3G instead of 4G). You can check the website here willmyphonework.netto find out whether your phone works in China or not.
There are multiple ways to top up your telephone card:
Online:You can top up your SIM card on mobile operators' webpages. You will need Chinese online banking, and more importantly, will need to be able to browse their chaotic webpages, which are only in Chinese. China Unicom is the only one that offers a simple webpage in English for buying top-ups.
Top-up cards: Last of all, you can always go to one of the stores with the logo of your operator and by a top-up card (充值卡, Chōngzhí kǎ). They contain instructions on how to use them in both Chinese and English on the backside of the card.
Internet in China for travelers
Getting internet access in China is quite easy. You will find free wi-fi in almost every coffee shop, airport, hotel, and hostel.
The problem is not to get access while the speed of the connection. Most places offer an extremely slow connection, sometimes even unable to load a foreign webpage. If you have a VPN that works in China, in addition to allowing you to access websites and apps blocked in China, it can help you to speed the connection for foreign webpages. However, sometimes it isn't enough.
If you want to use the internet on your cellphone you can just buy a SIM card at the China Mobile China Unicom or China Telecom office (you will need your passport). There, they will make you choose a data plan and how much you want to top-up. 100 – 200 Yuan should be enough to buy the number, a data and calls plan, and some money for calls.
If you don't want to waste time looking for a store and trying to make yourself understood by the vendor, you can always easily by SIM cards online. Below are some of the best options (some work in multiple countries):
*Price of a VPN for one month included (12.95 USD) – Must be purchased separately
Click here to read our guide on prepaid SIM cards for travelers in China
That's all for today! Feel free to share with us your experience with the Chinese internet in the comments below.
Frequently asked questions
Can I enable the internet on my cell phone at university?
As a general rule, yes. If you're a student at a Chinese university, generally during the big day of registration and enrollment one of the services provided for freshmen is the activation of a
telephone line with cell and internet service
included. This is often at very favorable rates. In fact it's possible to save a few hundred RMB by activating internet service at this time rather than going to official stores, or even worse, the disreputable little shops that sell everything. Moreover, if you already possess a telephone line and just need to add internet service to your cell phone, this is the right time to make a simple integration. It's easy, fast and convenient!
But always be on guard for scams!
Can I buy a phone card with internet service at the airport?
Absolutely you can! At arrivals, you'll be surrounded by a ton of services, and most of all, you'll see little areas to activate phone cards. As you can well imagine, like everything else in airports, prices are higher than normal, but if you have no problems spending a few more RMB you can leave the airport with your brand new phone card and be ready to look for the best services and tourist itineraries China can offer. Obviously, prices will vary depending on which company you choose, your desired rate, and how long you'll be staying in China.
Why does China block and censor some internet sites?
There are multiple reasons. Among them the control of personal data collected from foreign companies, protect the "social armony" and economic protectionism, since China prefers to use companies regulated by the government such as Baidu rather than Google; and limit the use of non-Chinese social media sites.
Can I watch Netflix in China with a Chinese internet connection?
Although by now the famous streaming platform is accessible in almost the whole world, in China it is not yet available. But with a
good VPN
you can overcome that problem!
Which internet sites are blocked in China?
Lots of them
! Besides the aforementioned Google (and all of its associated services), there's WhatsApp, Facebook, Instagram, Twitter and YouTube. In China you also can't access Wikipedia, Twitch, Pinterest, Dropbox, sites for international newspapers, the international version of TikTok, and more. Keep in mind though that a VPN can resolve everything…
Can I use Zoom, Skype, Microsoft Teams or Google Meet in China?
For awhile now, you can use
Zoom in China
, while for Skype there haven't been any issues for some time. You can also use Microsoft Teams but you may find problems with connections and/or downloads. In these cases, I recommend that you use a VPN to make the connection more stable and "open". Google Meet is a different story. As a service offered by Google, Meet can't be used in China without the assistance of a VPN.
Photo Credits: Cover Photo by Martinelle on Pixabay
China Cellphone Photo by geralt on Pixabay