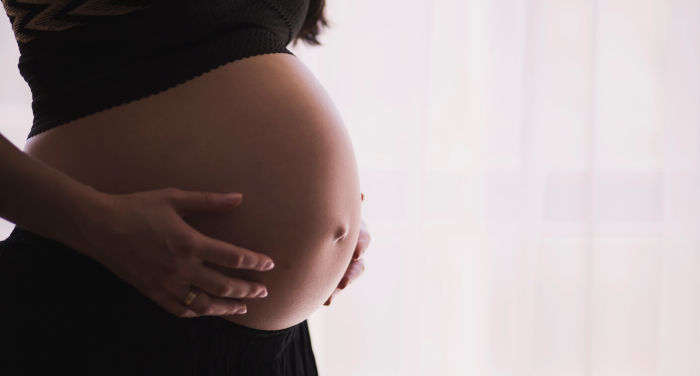 Do you look for an international hospital with obstetricians and gynecologists in Singapore?
Singapore is the home to numerous public and private hospitals that provide healthcare services in practically all fields. It's also widely known that Singapore is a prime destination among medical tourists, thanks to the high-quality services and premium facilities.
We have already written articles about international obstetricians and gynecologists in various places in Asia. Today, we list some of the top hospitals in Singapore that provide these healthcare services. Let's get started.
Mount Elizabeth Hospitals
Mount Elizabeth Hospitals have been around for more than four decades and helped thousands of locals and foreigners in Singapore.
It's one of the most reputable hospitals, being both JCI-accredited and with a gold seal approval, showing that they provide premium healthcare services.
They have a Women's & Children's department where they offer help in obstetrics, neonatology, gynaecology, and paediatrics. Examples of Women's diagnostic services include:
Pap and HPV testing
Cervical cancer vaccination
Blood test and risk of malignancy index
Pelvic ultrasound and ovarian surveillance
Mammogram and bone densitometry
Other areas of expertise include Cancer Treatments, Orthopaedic Health, Fertility (IVF)
Gastroenterology, Haematology, Heart, Neurology, and Women & Children.
For more information, you can check their website. They have price tables available and clear guides about admissions.
Address
Mount Elizabeth Hospital: 3 Mount Elizabeth, Singapore
Mount Elizabeth Novena Hospital : 38 Irrawaddy Road, Singapore
Gleneagles Singapore
Gleneagles is a large-sized and JCI-accredited hospital group with clinics in dozens of countries. The hospital in Singapore provides many services in obstetrics and gynecology, including:
Cystectomy
Hysterectomy
Urogynaecology
Menopause treatment
Minimally invasive surgery
Gynecological oncology
The same as it goes with Mount Elizabeth Hospitals, you can find all the rates on the website. Besides, they work with plenty of international insurance providers and accept direct billing.
Examples of other fields that the hospital specializes in are:
Dentistry
Dermatology (skin)
Dietary services
Emergency care
Gastroenterology (stomach, intestines, liver)
General surgery
Gleneagles is undoubtedly one of your best options if you look for a reliable and international healthcare service provider in Singapore.
Address
6A Napier Rd, Singapore
Thomson Medical center (TMC)
Thomson Medical Center was established in 1979 and has become a leading healthcare service provider in Singapore. They focus primarily on obstetrics and gynecology and have helped many foreigners since its inception.
They have as many as 10 Women's Health clinics and more than 30 experienced professionals that specialize in obstetrics and gynecology. The clinics currently offer the following services to locals and foreigners:
Infertility workup
Fertility treatment
Family planning
Well women health screening
Urinary incontinence management
Gynae cancer management
Menstrual related disorders e.g. heavy menstrual bleeding
Healthy aging
Minimal Invasive operations
Management of Menopause
Common gynaecological conditions e.g. uterine fibroids, endometriosis, ovarian cysts, adhesions
Worth mentioning is that the clinics work with many international insurance providers and offer direct billing. Some examples of companies are Cigna, Aetna, Allianz, Bupa, and Henner International.
Address
339 Thomson Road, Singapore
Dr. Ann Tan
Dr. Ann Tan is an accredited and experienced obstetrician and gynecologist that is trained in both reproductive medicine and fetal medicine. Over the years, she has won many different awards and currently serves as the Medical Director of Virtus Fertility Centre.
The clinic focuses on obstetrics and pediatrics, offering the following services to locals and foreigners of any age:
Infertility
Menstrual Problems
Vaginal Infections
Obstetrics
Gynaecology
Female Health Screening
Gynaecological Cancer Management
Contraception
Minimally Invasive Surgery
Emsculpt
Emsella
Management of Uterine Fibroids, Ovarian Cysts and Endometriosis
Dr. Ann speaks both English and Mandarin and has many different qualifications.
Address
3 Mount Elizabeth #11-12, Mount Elizabeth Medical Centre, Singapore
The OBGYN Centre
The OBGYN Centre is a privately owned and leading center, headed by Dr. Kenneth Wong, a dedicated women's health specialist with qualifications such as H.K.— MBBS (Singapore), MRCOG (London), FAMS (Singapore), and FICS (USA).
He is an experienced doctor with decades of experience and decided to set up the clinic in 2008. He speaks Chinese, Japanese, and English and has helped many foreigners over the years.
Examples of services in obstetrics include:
Comprehensive preconception assessment
Genetic counselling
Intrauterine insemination
Antenatal risk assessment
First Trimester Ultrasonic & Serum Down Syndrome Screening
Nuchal fold & nasal bone assessment
In gynecology, you can get help with:
Abdominal, vaginal procedures
Colposcopic: Cervical LEEP, Cone Biopsy
Hysteroscopic examination, womb removal
Uterus procedures, endometrial biopsy
Pregnancy termination
For more information about their services, I recommend you to check their website where you can read more about the services, opening hours, and contact information.
Address
290 Orchard Rd, #11-07 Paragon Medical Suites, Singapore
Photo Credits: Photo by freestocks on Unsplash