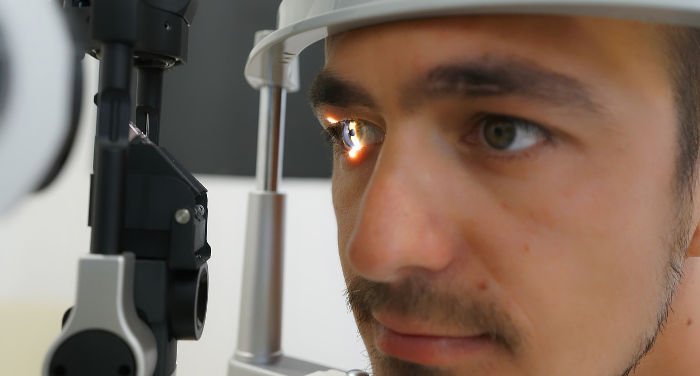 Bangkok is one of Southeast Asia's most developed cities that receives millions of visitors every year. The city has been one of the most visited for years and it continues to attract numerous retirees, expats, and medical tourists.
The city is well-known for offering high-quality medical services that cost a fraction compared to most Western and East Asian countries. If you look for medical services in Bangkok, specifically ophthalmologists and optometrists, you've come to the right place.
In this article, we list some of the most reputable and popular ophthalmologists and optometrists that operate in Bangkok. Let's get started.
Yanhee International Hospital
Yanhee Hospital's history stretches back all the way to 1984 when Dr. Supot Sumritvanitcha, M.D., N.D., started his first clinic. Since then, the clinic has grown immensely and now caters to foreign medical tourists, offering services in Thai, English, Chinese, Vietnamese, Korean, Arabic, and more.
Their ophthalmology department is leading in Bangkok and offers the following services:
Cataract
Corneal conditions
Eye exams
Glaucoma
Laser eye surgery (Vision correction)
Retinal disorders
Strabismus
The company has many testimonials on the website and you can even get virtual consultations and find most of the price information there. In addition to ophthalmology, they also have departments in cardiology, ear/nose/throat, general medicine, general surgery, orthopedics, and more.
Office Address: 454 Charansanitwong Rd, Bang Ao, Bang Phlat, Bangkok, Thailand
Laser Vision International LASIK Center
Laser Vision International started in 1998 and is a leading service provider of high-quality medical services in Bangkok. The company focuses on all refractive error problems such as far-sightedness, near-sightedness, and astigmatism.
They also house state-of-the-art-technology and has a service area covering 500 square meters, allocated over four floors. In addition to 3 private consulting rooms, 9 private rooms for examinations, a coffee corner with an outdoor garden, taxi and hotel reservation services, various eyewear, and more.
The company provides services in Thai, English, and Indonesian and has received many good testimonials from foreign and local clients. To see the testimonials and for a better overview of their services, simply visit their website.
Office Address: 49/5 LASERVISION B.D., Ladyao, Chatuchak, Bangkok, Thailand
Sikarin Hospital
Sikarin Hospital is a leading private hospital with decades of experience and more than 350 beds in central Bangkok.
The company was founded as early as 1979 with a registered capital of THB 16 million. Opened since 1981, they later got listed on the Thai stock exchange in 1985 and currently manages hospitals in other parts of Thailand.
It's an acclaimed hospital that won the first prize for organizational cooperation at the Muang Thai Life Assurance Hospital Awards in 2017. For more information, please check their website.
Office Address: 976 Lasalle Rd, Bang Na Tai Subdistrict, Bang Na, Bangkok, Thailand
Thainakarin Hospital
Thainakarin opened in 1993 and has become a highly acclaimed medical clinic in Bangkok. They currently have the following departments:
Internal Medicine Department
Surgery Department
Obstetrics and Gynecology Department
Pediatrics Department
Eye-Ear-Throat-Nose Department
Dental department
If you want to read more about their services and the inpatient rooms available, including costs and standards, simply visit this page.
Office Address: 45 Bangna-Trad Km. 3.5, Bangna Subdistrict, Bang Na District, Bangkok, Thailand
Rutnin Eye Hospital
Rutnin Eye Hospital is a leading medical clinic in Bangkok that has almost 40 ophthalmologists with degrees from Thailand, Canada, and the US. The team is experienced and has a long experience of helping foreigners with different eye treatments
Disorders treated by the company include:
Cataract
Glaucoma
Pterygium
Vitreo-Retina
Uveitis
Neuro-Ophthalmology
Cornea Transplanting and Anterior Segment
Oculo-Plastics
Low Vision
Orthoptics and Strabismus
Others
The company also works with many international insurance providers, allowing you to use direct-billing. Some of the partners that the company works with include CIGNA, Aetna, and FWD Life Insurance Public.
Office Address: 80/1 Sukhumvit 21 Road (Soi Asoke), Khlong Toei Nuae, Vadhana, Bangkok, Thailand
Samitivej Sukhumvit Hospital
Samitivej Sukhumvit Hospital has more than 25 years of experience and has a separate department that specifically works with ophthalmology. They have different clinics in Bangkok, not only Sukhumvit where their eye clinic is located, but also in Srinakarin, Chinatown, Thonburi, Chonburi, and Sriracha. They also have a children's hospital and outreach clinics.
Interestingly, the hospital has been recognized by both the World Health Organization (WHO) and the United Nations Children's Fund (UNICEF). Besides, it was the first hospital in the country to get the "Mother & Baby-Friendly Hospital" status in 1990.
Services offered by the company include:
Diagnosis and treatment all eye-related diseases, including pterygium, glaucoma, pinguecula, cataract, diabetic eye disease
Visual acuity tests for eyeglasses or contact lens fitting
Visual field tests to detect eye diseases or nervous system problems
Cataract surgery using artificial lens and phacoemulsification equipment
Glaucoma surgery
Cross eyes (strabismus) corrective surgery
Office Address: 133 Sukhumvit 49, Klongtan Nua, Vadhana, Bangkok, Thailand