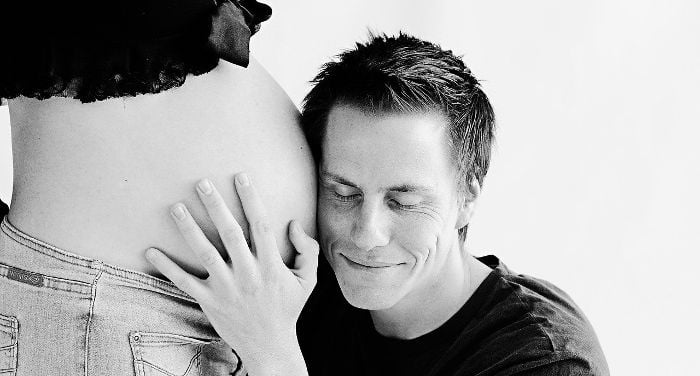 Do you live live in Shanghai and you are looking for an obstetrician or gynecologist in the city?
Shanghai has many international hospitals that have catered to foreigners for decades, but it's not always easy to find them online. Therefore, we have written this article where we list some of the top international obstetricians and gynecologists in the city.
We start and review a brief introduction about their history and what makes them special. We will also check what services they provide, where they are located, and more. Let's get started.
Shanghai East International Medical Center
Shanghai East International Medical Center (SEIMC) is a leading hospital in Shanghai and a joint venture. Located in the prominent Lujiazui Financial District of Pudong, it started in 2004 and has helped foreigners ever since.
Their staff comprises experienced and skilled doctors that speak multiple languages. Besides, they own various technical and medical equipment.
In 2019, they expanded to a new building and have vast plans to provide medical care for decades to come. The hospital currently provides services in the following medical fields:
Medical Staff
General Practice
Internal Medicine
Cardiology
Surgery
Urology
Orthopedics
Rehabilitation
Obstetrics & Gynecology
Pediatrics
ENT
TCM
Their obstetrics and gynecology team have 5 doctors that all speak Chinese and English.
Address
150 Jimo Road, Pudong, 200136, Shanghai, China
Parkway Pantai
Parkway Pantai is a leading medical service provider that has a long history of helping foreigners in Shanghai. Their obstetrics and gynecology team comprises 4 doctors, where 3 are Chinese and one is from Argentina.
Parkway Pantai works with dozens of international insurance providers and offers direct billing. Some of the most notable ones are Aetna, AIA, Allianz, AXA, Bupa, Cigna, and IMG.
They provide various services in the fields of gynecology and obstetrics, including:
Preventive gynecology care including cancer prevention and screening
HPV vaccination
Infertility evaluation and treatment
Gynecological surgeries
Outpatient procedures
Minimally invasive operations
Major gynecological surgeries
Female endocrine diseases diagnosis and treatment
Over the years, Parkway Pantai has expanded quickly and currently has clinics in five locations in Shanghai.
Address
HongQiao Medical Center: 505, Gubei Road, Shanghai
For information about each location, simply visit their website.
English-International Peace Maternity & Child Health Hospital
The International Peace Maternity & Child Health Hospital of China welfare institute (IPMCH) was founded in 1952 and has become an AAA Grade special Ob-Gyn Hospital.
It is attached to Medicine College Shanghai Jiaotong University and provides high-quality medical services to locals and foreigners alike.
The hospital has received various recognitions and awards over the years, including the "National Education & Healthcare Advanced Group Award" in 1960. Besides, it was classified as a "baby-friendly hospital" by the WHO in 1992.
There are more than 1.1 million outpatients that visit the hospital annually, 30,000 inpatients, and annual deliveries of more than 15,000. It has 480 inpatient beds and much capacity. They have almost 900 staff with 10% supportive staff and 90% medical staff).
The hospital is reputable for its track record as it has no recorded maternal deaths in the past 12 years.
Address
910 Hengshan Road, Shanghai, China
Renai Hospital
Shanghai Renai Hospital was founded in 2001 and is renowned for its premium facilities and services. It's a general hospital with over 20 departments, including:
Plastic & cosmetic surgery
Dermatology
Dental
Gynecology
Medical checkup
T.C.M. therapy
Others
Their team has a broad expertise in gynecology and provides high-quality health care. Services offered by the department include:
Cervical Disease
Gynecological inflammation
Surgical Abortion
Gynecological Oncology
Infertility
Gynecological check-ups
Ectopic
Pregnancy
Laparoscopy
It comprises 8 doctors with rigorous experience and that diagnose and treat women.
For more information, I recommend you to visit their website.
Address
No.127, Caoxi Rd, Xuhui District, Shanghai, China
WorldPath Clinic International
Founded in 2009, WorldPath Clinic International is located in Pudong's Financial District and provides services in multiple fields. The hospital was established through a partnership of healthcare professionals and physicians in the US and China.
Their obstetrics and gynecology department has everything from experienced physicians, pediatricians, midwives, nurses, anesthesiologists, and more. They help with everything from routine check-ups, prenatal care, and complicated gynecological conditions.
In short, there's basically not anything they cannot help you with. In addition to obstetrics and gynecology, they can also provide consultancy and treatment in the following fields:
Pediatrics
Dentistry
Cosmetic Surgery
Physical Examination
Internal Medicine
General Surgery
Ophthalmology
Orthopedics & Sports Medicine
Others
WorldPath Clinic International collaborates with many international insurance providers such as Allianz, Aetna, Bupa, Cigna, SOS International, PingAn, United Healthcare, and more.
This is beneficial as they also offer direct-billing and you won't need to pay anything from your own pocket.
Address
399 North Nan Quan Road, Shanghai, China
[Photo Credits (Creative Commons CC0): Pixabay.com]