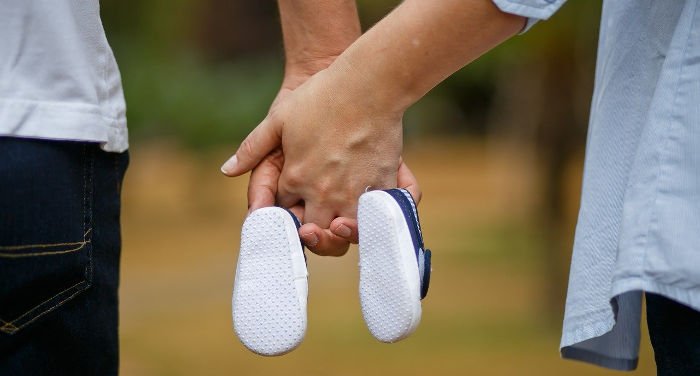 Do you live in Guangzhou and look for an international obstetrician and gynecologist?
Compared to cities like Shanghai and Hong Kong, you won't find as many alternatives in Guangzhou. It's not strange, as the city has comparably fewer foreigners and expats. With that said, the city is renowned for its medical healthcare.
We decided to write this article where we list some of the top international obstetricians and gynecologists available in Guangzhou. We explain their history, the services offered, what makes them unique, and more.
If there's anything else you wonder about or if you have other recommendations, just write a comment at the end of the article.
Guangzhou Elizabeth Women's Hospital
Elizabeth Women's Hospital is a leading medical healthcare provider that's been in Guangzhou since 2011. The hospital has dozens of specialists and collaborates with international insurance providers such as Aetna, Cigna, healix, International SOS, and more.
What makes the hospital unique is its high-quality services and the old-style interior, resembling that of European style. The hospital has both foreign and Chinese doctors that specialize in various fields, including:
OB-GYN
Internal Medicine
Reproductive Services
Pediatrics
Health Check-up
Others
Their OB/GYN department comprises 10 staff that have a long experience in catering to foreigners. They can help you with the following:
Gynecological inflammations
Uterine diseases
Cervical diseases
Endocrine disorders
Gynecological health care
Minimally invasive surgeries
Family planning
Breast diseases
Vaccinations
Over the years, they have helped everything from football players, celebrities, politicians, and businessmen, providing VIP services.
Address
Kangwang Road No. 484, Liwan District, Guangzhou, Guangdong, China
Guangzhou United Family Hospital
Guangzhou United Family Hospital is one of the most renowned hospitals in the city and was founded in 1997. Since its inception, the company has expanded quickly and currently has clinics in Beijing, Shanghai, Guangzhou, Wuxi, Tianjin, Qingdao, Nanjing, and Hainan.
Their OB/GYN department is internationally trained and has pediatricians, obstetricians, gynecologists, neonatologists, midwives, anesthesiologists, and nurses. The OB/GYN department has 8 experienced doctors, including both foreigners and Chinese nationals.
Obstetrics services offered by the department include:
Pre-Pregnancy
Prenatal Care
Natural Delivery, Vaginal birth after cesarean (VBAC)
Cesarean Section
They also provide many gynecology services such as:
Colposcopy examination and cervical lesion surgery
Hysteroscopy examination and surgery
Laparoscopy examination
Laparoscopy surgery for infertility
Tuboplasty
For a complete overview of the gynecology services offered, you can simply visit this page.
In addition, they provide services in fields such as Family Medicine, Dental, Mental Health, and Emergency Medicine, just to give you a few examples.
Address
No. 31 Pazhou Avenue, Haizhu District, Guangzhou, Guangdong, China
Guangzhou Can Am International Medical Center
Guangzhou CanAm International Medical Center is an international hospital that provides services in Woman's Health Services, Family Medicine, Child Health Services, Travel Advice, and Immunization.
The hospital has high-quality and modern equipment, including an X-ray, ECG, Ultrasound, laboratory, and a pharmacy. The doctors come from the UK, Australia, Japan, the USA, and have a long experience catering to foreigners in Guangzhou.
They also have Chinese staff that can converse in multiple Chinese dialects and offers female healthcare services like antenatal check-ups. They also have a Well Women's Clinic.
The website doesn't have as comprehensive information as some other hospitals. I recommend you to check it out, if you have any questions, you can contact them by phone or email.
Address
Guangzhou Can Am International Medical Center, 5/F Garden Tower, Garden Hotel, 368 Huanshi Dong Lu, Guangzhou, Guangdong, China
International SOS
International SOS is a large medical healthcare group with offices in various countries, including China, Thailand, Vietnam, Japan, the Philippines, the US, Europe, and also in the Middle East. They established the first China office in Beijing in 1988.
As of 2020, the company has more than 10,000 employees, 5,200 medical workers, access to more than 3,200 specialists that speak more than 99 languages and dialects. They support a majority of Fortune 500 companies and serve more than 12,000 clients globally.
The hospital has departments working in various fields, including gynecology. For more information, I recommend you to check their website.
Address
17th Floor, Unit 07, Guangzhou International Electronic Tower, 403 Huan Shi Dong Lu, Yue Xiu District, Guangzhou, Guangdong, China
Clifford Hospital
Clifford Hospital was established in 2001 and has grown to one of the major medical service providers in Guangzhou. They receive more than 3,000 outpatients every day and provide 650 inpatient beds for customers in need.
The hospital has further planned to continue growing and the future looks bright. At the moment, more than 1,000 professionals serve the hospitals and they help patients from over 140 countries.
Clifford Hospital has both a gynecology and obstetrics department that offers diagnostic, therapeutic, treatment, and surgical specialties. With 10 staff, they provide a hospital-like environment for patients' well-being.
They have dozens of doctors working in obstetrics and gynecology. If you want, you can also check the prices by downloading a price list directly from the website.
Address
3 Hongfu Road, Panyu, Guangzhou, Guangdong, China