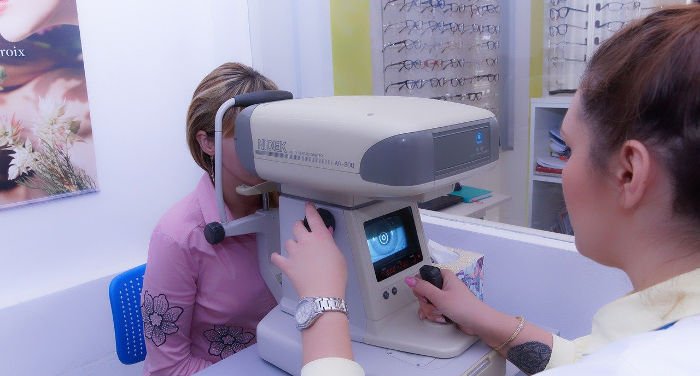 Foreigners who live in China sometimes need to find high-quality medical services and where the professionals are capable of communicating in English. This is especially the case if you have eye problems, might it be with your retina or cataract. To opt-in for a low-quality service provider and where there's a risk of miscommunication is a big no.
Luckily, Beijing has been the home to many foreigners for decades and we've seen many international hospitals popping up, including ophthalmologists and optometrists. In this article, we present some of the top eye hospitals in Beijing, and what services they offer, how long experience they have, where they are located, and more.
Let's get started and review one of the most renowned hospitals that have thousands of professionals employed.
United Family Healthcare
United Family Healthcare, referred to as UFH, is an international hospital that provides high-quality healthcare services to locals and foreigners in Beijing. The company has more than two decades of experience and has offices in many Chinese cities, including Shanghai, Beijing, Tianjin, Guangzhou, and Qingdao.
The hospital has more than 600 full-time doctors, 1000 nurses, and 1000 part-time experts that come from as many as 25 different countries. Over the years, UFH has developed its own healthcare system where it implements preventive care, diagnosis, treatment, and rehabilitation.
Being such a big network of hospitals, UFH has experts that provide high-quality ophthalmology services to foreign clients. You can find everything from glaucoma and cataract specialists, pediatric ophthalmology specialists, and retina disease specialists. They have provided eye surgery for more than ten years, including:
Cataract surgery
Glaucoma surgery
Retinal surgery
Children's lacrimal system procedures
Orbital surgery
Eye-related plastic surgery
The eye clinic is collaborating with Beijing Tongren Hospital for the best treatment possible.
Cities
Beijing
Tianjin
Guangzhou
Qingdao
Office Address: B7, Universal Business Park, 10 Jiuxianqiao Road, Chaoyang District, Beijing, China
Beijing Aier-Intech Eye Hospital
Beijing Aier Intech Eye Hospital is a renowned eye hospital that was established in Beijing in 1995. Aier Eye Hospital Group, a large group, owns the clinic in addition to around a hundred other brands. Interestingly, the hospital has both an international and a public section and where patients from the public clinic enjoy benefits of the social security program. Persons that have social security cards can get reimbursed.
At the moment, the hospital employs around 15 doctors, including professors and specialists.
A benefit of using Beijing Aier-Intech Eye Hospital is that it has introduced a so-called FemtoSecond Laser for cataract surgeries. This assures higher success rates and is safer compared to other traditional methods. This whole process is guided by a computer, thus, providing better accuracy and reducing the risks of human errors.
Services offered by the company include:
Femto Laser – Cataract Surgery
Laser Eye Treatment
MCT
The Visian ICL
LASIK & Femto LASIK Surgery
Intraocular Lenses (IOL)
ReLEx SMILE
Ocular Plastic Surgery
Cities
Office Address: 5th Floor, Panjiayuan Plaza, No.12 Panjiayuan Nanli, Chaoyang District, Beijing, China
Eye Center – Peking University People's Hospital
Peking University People's Hospital referred to as PKUPH, is one of the oldest hospitals in the city and was founded in January 2018. Not only have they provided great patient care in the past century, but also high-quality education and much research.
The hospital has both foreign and Chinese doctors that provide diagnostic and therapeutic care in various medical fields. The hospital currently has 1984 nurses, 2233 supporting staff, and 959 doctors.
They can proudly say that they help the following amount of patients every year:
78,000 inpatient
2,600,000 outpatient visits
178,000 emergency room visits
48,400 surgeries
The motto of the hospital is:
Competence & judiciousness
Benevolence & compassion
Integrity & professionalism
Office Address: International Affairs Office Peking University People's Hospital No.11 Xizhimen South Street, Xicheng District, Beijing, China
Beijing International SOS
Beijing International SOS was established in 1989 and they have clinics in various cities around China, including Tianjin, Beijing, and Nanjing. Their membership assures medical, security, travel advice, and emergency help all the time and worldwide.
Below are just examples of services provided by this reputable hospital in Beijing:
Family practice
Women's health
Men's health
Adolescents' health
Children's health
Urgent care centre
Travel medicine
Internal medicine
Wellness and preventative health
Dentistry and Orthodontics
Eye care
In addition to Mandarin, you can also find doctors who speak English, German, French, Spanish, Dutch, Italian, Polish, Japanese, Cantonese.
Cities
Beijing International SOS has hospitals in the following Chinese cities:
Beijing
Tianjin
Nanjing
Shenzhen
Dalian
Office Address: International SOS Beijing Clinic Suite 105, Wing 1, Kunsha Building, 16 Xinyuanli, Chaoyang District, Beijing, China