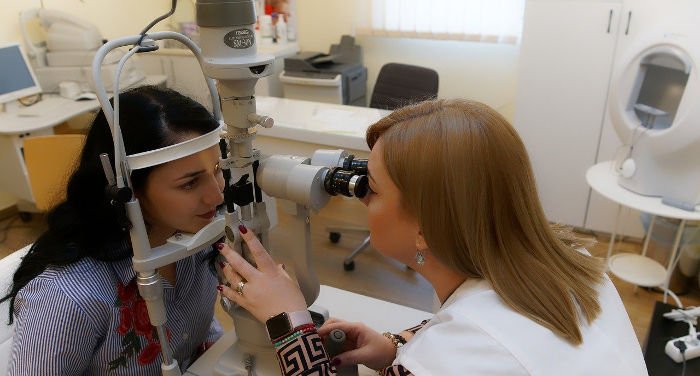 In just over a decade, Shanghai has become one of the world's most famous metropolises with expats in high numbers and international students that want to pursue studies in the Chinese language.
Along with this, we've also seen an increased demand for international healthcare services and where ophthalmology is not an exception. If you need to find an ophthalmologist or optometrist in Shanghai, don't worry. There are plenty of clinics available with experienced staff that often have studied and/or worked overseas.
In this article, we list some of the most popular clinics that offer ophthalmology services in Shanghai.
Parkway Pantai
Parkway Pantai was established in China in 2004 and they opened their first medical center in Shanghai two years later. The company is famous for its high-quality services and healthcare in the country.
At the moment, Parkway Pantai has almost 100 internationally trained doctors and they operate nine medical and dental centers in Shanghai, Chengdu, Suzhou, and Hong Kong, offering services in forty different fields. In addition to ophthalmology, they help with:
Beauty and skin care
Adult medicine
Cardiology
Chiropractic
Dentistry
Dermatology
ENT-Otorhinolaryngology
Family medicine
Gastroenterology
General Surgery
Others
Worth mentioning is that they work with various insurance providers for direct-billing purposes, including global names such as CIGNA, Allianz, BUPA, AXA, and IMG.
The company currently employs two doctors, one German and one Chinese, at their ophthalmology department. For more information about the company, I recommend you to visit their website.
Cities
Parkway Pantai has clinics in the following cities:
Shanghai
Chengdu
Suzhou
Hong Kong
Office Address: 1376 Nanjing W Rd, Nanjing West Road, Jing'an District, Shanghai, China
Yosemite Clinic
Yosemite Clinic is a leading medical clinic in Shanghai that runs with the motto "Physician Owned, Physician Managed". Since its inception, they've grown and currently have two offices, both in Pudong and Puxi.
Their staff is qualified, experienced, and capable of speaking multiple languages, including Japanese, English, Chinese, Korean, and more. Thus, they are used to catering to foreigners and know the needs of those.
Their website is easy to navigate and they are transparent with information. For example, you can find complete price lists on the site and where the prices for their ophthalmology services are as follows:
Eye exam: RMB 735 – 1200
Optometry: RMB 200 – 820
Computerized corneal topography: RMB 680
Excision of lesion of eyelid: RMB 3250
Children's myopia / amblyopia diagnosis: RMB 320
Visual rehabilitation training: RMB 980 – 6272
Amblyopia rehabilitation training: RMB 1470 – 9408
Asthenopia's Physiotherapy: RMB 620 – 3968
For up-to-date information and to book an appointment, I recommend you call or email them directly.
Pudong Office Address: B1-1F, 1398 Fangdian Road, Pudong, Shanghai, China
Puxi Office Address: 118 Fumin Road, Jing'An District, Puxi, Shanghai, China
Shanghai East International Medical Center
Shanghai East International Medical Center (SEIMC) is a joint-venture and located in Shanghai's prestigious, Lujiazui Financial District. The hospital was set up in 2004 and they have offered high-quality services to the international and local communities, days, and nights.
The hospital's staff speak multiple languages and help everything from schools, consulates, luxury hotels, corporations, and families from overseas. Here, you can not only get help from ophthalmologists, but also doctors who specialize in dozens of other fields, including:
Cardiology
Chiropractic
Dentistry
Dermatology
Emergency Services
Ear, Nose, and Throat
Endocrinology
Endoscopy
Gastroenterology
Others
Worth mentioning is also that Shanghai East International Medical Center collaborates with many international insurance providers and banks such as BUPA, Allianz, PingAn, AIA, and HTH Worldwide. To see the complete list, you can simply check their website directly and where you can get in touch with them.
They also accept everything from cash, Union Pay, Visa, Mastercard, American Express, AliPay, and WeChat Pay.
Office Address: 150 Jimo Road, Pudong, Shanghai, China, 200136
Shanghai Aier Eye Hospital
Shanghai Aier Eye Hospital is part of the large Aier Eye Hospital Group, a renowned ophthalmology service provider that has clinics in Europe, Asia, and North America. They have companies listed on the stock exchange in China, Europe, and Southeast Asia and as many as 600 eye hospitals.
Impressively, the clinics receive as many as 10 million outpatient visitors in mainland China alone, which speaks for itself. At the moment, Shanghai Aier Eye Hospital Group has 7 in Hong Kong, 500 clinics on the mainland, 1 in the US, over 80 in Europe, and 12 in Southeast Asia.
The company currently offers the following services:
Comprehensive Eye Care
Optical & Contact Lens Services
LASIK/Refractive Eye Surgery
Glaucoma/Cataract Surgery
Retina Disease Treatment
Corneal Transplants
Eye Plastics, Orbital and Cosmetic Surgery
Pediatric Ophthalmology
The company is truly experienced in these fields, for example, they have performed more than 5,000 cataract surgeries, using artificial lens implantations.
Cities
Office Address: No.1286, Hongqiao Road (near Songyuan Road), Changning District, Shanghai, China