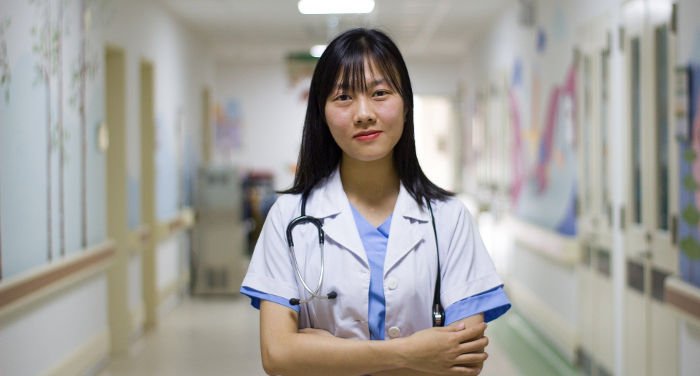 Do you live in or plan to move to Singapore and wonder what health insurance you should go for?
As you might know by now, most international insurance providers offer packages for foreigners who live there and you can even find regional headquarters.
With that said, you must understand how Singapore's healthcare system works practically, how you compare to locals, what insurance options you have, and more.
In this article, we try to provide as much valuable information as possible so that you can get your feet wet and prepare before your departure. You will learn how the medical system works, what benefits Singaporeans and PRs have compared to other foreigners, about public and private hospitals, how you can find insurance, and more.
Let's get started and review how it works when seeking medical attention in Singapore.
Ps. If are just traveling in the city, then you might want to check our article on travel insurance for Singapore.
Medical attention in Singapore
Singapore is renowned for having some of the best healthcare systems in the world, it's common that world celebrities and politicians come here as medical tourists.
Doctors and nurses speak fluent English and Chinese and have often studied at reputable schools overseas or locally. In the last few years, countries like the US have been checking the Singaporean model in greater detail to see if anything can be taken from it.
You see, Singapore's healthcare system is similar in the way that it's comparatively free and not funded by heavy tax spending, like in many European countries.
Singaporean citizens sometimes enjoy free healthcare or basic healthcare come at very low costs. One of the reasons why this works is that workers pay around 37% of their salaries in obligatory savings accounts. They can also use the Central Provident Fund (CPF) for healthcare services.
The money can later be used for housing, healthcare, insurance, and education. Worth mentioning is also that employers partly contribute to the payments.
With that said, expats cannot enjoy the heavily subsidized prices as Singaporeans and permanent residents (Singapore PRs) can. Instead, you have to opt-in for robust private health insurance.
The insurances vary in both quality and price, a reason why many expats have to rely on brokers or do thorough research before choosing health insurance.
Why do I need health insurance in Singapore?
Singapore is one of the most expensive countries in the world and it would be reckless to visit or move to the country without having good health insurance.
If you end up having an accident, you could end up paying tens of thousands, or even hundreds of thousands of US-dollars if you require in-patient treatment.
Illnesses can come unexpectedly as well and require treatments for months and sometimes years. Traveling back to your home country is not always an option if the illness quickly becomes worse.
No matter if you are an expat that gets reimbursed by your company or a student, you should secure health insurance prior to entering the country.
Hospitals in Singapore
Like most other countries, Singapore has both public and private international hospitals. A key difference is that public hospitals provide exceptional healthcare services that don't differ much from private dittos.
This is generally not the case in developing countries where public hospitals can suffer from old facilities, poor sanitation, over-crowdedness, and comparatively low quality of healthcare services.
As such, this puts much pressure on private hospitals in Singapore as they have to compete with the public option that is significantly cheaper but with a similar level of standard.
Thanks to its large expat population, international hospitals have managed to find a big pool of clients though.
Public hospitals
Singapore currently has 11 public hospitals, including 1 women's hospital, 7 general hospitals, 1, children's hospital, 1 psychiatric hospital, and 2 community hospitals. Here, patients can get help with everything from emergency treatment, inpatient treatment, and outpatient treatment.
The benefits of using public hospitals in Singapore are that you can meet the same doctor every time, enjoy shorter waiting times, and a clean and relaxing environment. This is not the case in mainland China, for example, where hospitals can be somewhat chaotic and unsanitary.
The public hospitals available in Singapore include:
KK women's and children's hospital
National university hospital
Ng teng fong general hospital
Jurong community hospital
Singapore general hospital
Tan tock seng hospital
Institute of mental health
Alexandra hospital
Changi general hospital
Khoo teck puat hospital
Yishun community hospital
Private hospitals
There are almost an equal amount of private hospitals in Singapore (10 in total) that cater to foreigners and locals. Most of the hospitals belong to three large groups:
Pacific Healthcare
Parkway Holdings
Raffles Medical Group
You'll notice that private hospitals are a bit smaller than public dittos and with a more luxurious experience. 5-star rooms can fetch for more than SGD 8,000 in places like Gleneagles, for example.
The private hospitals currently available in Singapore include:
Mount Elizabeth Hospital
Mount Elizabeth Novena Hospital
Parkway East Hospital
Raffles Hospital
Thomson Medical Centre
West Point Hospital
Concord International Hospital
Farrer Park Hospital
Gleneagles Hospital
Mount Alvernia Hospital
Types of insurances in Singapore
As mentioned, locals pay a substantially large part of their salary for mandatory savings programs in Singapore. The funds can be used to fund subsidized local public healthcare. For expats who are not permanent residents, this is not an option, unfortunately.
If you move to Singapore, you should consider opting-in for private medical health insurance. This is done by a majority of the expats living and working in Singapore.
There are plenty of international insurance providers available in this small financial hub and they have a long experience in helping foreigners. Some of the benefits of using international insurance, sometimes referred to as International Private Medical Insurance (IPMI), are:
They are lifetime renewable, which means that the insurance companies won't reject you if you develop a serious illness
No escalating prices where the insurance companies offer you a low rate at a start but increase the rate drastically in the following year(s)
No restrictive provider networks and where the insurance company only allows you to pick selected hospitals, GPs, and specialists. Otherwise, they won't fully reimburse you
Local insurances often have higher co-pays, low limits, a long list of exclusions, and similar. This is generally not the case for international insurances
Even if Singapore has superior healthcare, it can be important to be covered for medical evacuations. Almost in all instances, this is not an option in local insurances, but it is optionable for the international ditto
Local insurances often offer zero or little coverage for pre-existing conditions
What is an insurance broker and why might you need one?
Insurance brokers can be helpful in the sense that they know the local insurance industry in and out, including complicated terms, the best policies, and prices that match your criteria.
In short, these professionals help you to find the best insurance based on your needs. To navigate this market on your own can be a daunting task and take you weeks. Besides, by hiring an insurance broker, you will avoid common pitfalls.
Usually, insurance brokers contact expats directly, but you can also try to find them online.
After you have explained your needs, they send you a list of, let's say, 5 insurance providers and suitable packages. You can then choose if you want to go for in-patient benefits, out-patients benefits, or both.
Oftentimes, they are foreigners that have a long experience of working overseas. Thus, they understand the needs of foreigners. Not to forget, they don't add any extra costs as they claim a percentage of the fees from the insurance providers' base fee.
Working with insurance brokers is recommended thanks to the time you save and the invaluable advice. They can also help you with claims and often reply swiftly to your questions.
One of their tasks is to act as an intermediary between the insurance provider to make the process as smooth as possible.
Table comparing health insurance types for Singapore
| Features | | | |
| --- | --- | --- | --- |
| Main Advantage | Basic plans very affordable | Direct billing network | Coverage and services included in standard plans |
| Name of plan | Global Medical Insurance | International Medical Insurance | Comprehensive |
| Geographic coverage | Global | Global excluding the United States | Global excluding the United States |
| Annual limit | from 1,000,000 USD to 8,0000,000 USD (lifetime limit) | from 1,000,000 USD to unlimited | from 1,500,000 USD to 2,400,000 USD |
| Minimum deductible | 0 USD | 0 | 160 USD (once per year) |
| Hospitalization (In-patient) | Covered | Covered | Covered |
| Out-patient services | Depends on the plan (either everything covered or a maximum of 500 USD pre- and post-hospitalization, and 300 USD for tests) | Covered (some aspects are optional) | Covered (including traditional Chinese herbal medicine) |
| Emergency assessment | Included | Optional | Included |
| Dentist | Optional | Optional | No, Prestige Plus plan |
| Annual medical checkup | Not mentioned | Optional | Included |
| Coverage of chronic conditions | The same as pre-existing medical conditions | The same as pre-existing medical conditions | Included, some exceptions |
| Coverage of pre-existing medical conditions | Depends on the plan (covered or moratorium of two years) | Reviewed on a case-by-case basis | Not included |
| Pregnancy | Only under the Platinum plan (10 month wait period) | Depends on the plan (12 month wait period) | No, Prestige Plan |
| Approximate annual cost (35 year-old) | From 1,100 USD to 5,000 USD | From 2,500 USD to 4,000 USD | 2,700 USD |
| Online quote | Available upon filling out a form | Available upon filling out a form | Available upon providing personal and contact information |
| Pros | Basic plans very affordable | Complete plans and good coverage in Asia | Standard plans include many benefits |
| Cons | Limited coverage in Asia | Extra benefits somewhat expensive | Limited coverage outside of large cities |
| | Request a quote from IMG now! | Request a quote from Cigna now! | Request a quote now! |
The information contained in this table is for information purposes only and is a simplification of the information obtained on the websites of the insurance providers. Due to the complexity of health insurance policies, we recommend that you thoroughly read the conditions of the policy that you will choose, before purchasing it.
How to evaluate the features of a health insurance policy
Health insurance policies can seem a bit technical, at least if you're not familiar with the industry. Many people have to learn various abbreviations and terms used before they really comprehend what they actually buy.
If you're unfamiliar with the terms used in the industry, we'll give you a helping hand and present some commonly used words and descriptions.
Annual Limit: This limit refers to the costs that the insurance provider can cover on a yearly basis. Everything above this amount has to be covered by the client.
Be sure to check the amount in countries with expensive healthcare, like Singapore. It's crucial that you're covered sufficiently and don't end up paying excessive amounts from your own pocket.
Copay: Copay is optional and means that you pay parts of the medical costs. The premium will then be cheaper. If you agree to a co-pay of 15%, for example, you must pay 15% of the medical bill. Besides, a deductible might be added on top of that.
Keep in mind that copays are not mandatory but can be waived if you pay a higher premium.
Deductible: Deductibles can seem a bit confusing to many at the beginning. Simply put, it's the amount you have to pay before the "insurance kicks in" and the insurance provider starts paying for your medical bills.
The premium will increase if you choose a lower deductible. Oftentimes, it can be wise to go for no deductible in low-cost countries like Vietnam, as outpatient and inpatient fees tend to be lower. Discuss this with your broker or insurance provider in greater detail.
Direct Billing: Refers to the process where the clinic/hospital sends all the medical bills directly to your insurance provider. You don't need to pay anything from your own pocket in advance and later get reimbursed by your insurance company.
In-Patient Coverage: In-patient means that you only get reimbursed for treatment that requires hospitalization. This is generally important as inpatient costs can be very high, such as if you face an accident.
Out-Patient Coverage: On the contrary to in-patient coverage, out-patient coverage only gives you coverage for treatment that doesn't require hospitalization (you cannot stay overnight).
Out-of-Pocket: Out-of-pocket is the amount you need to pay in the event of an accident or illness. The total out-of-pocket amount is the deductible plus the copay.
That's it for today. I hope you found this article informational and that it will be easier for you to choose international health insurance in Singapore.
Photo Credits: Photo by Anh Nguyễn Duy on Pixabay