Other Destinations
General Information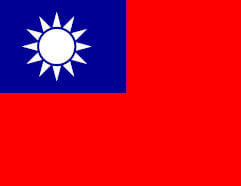 Official name: Republic of China (中華民國)
Population: 23,816,775 (2020)
Capital: Taipei
Currency: New Taiwanese Dollar ($, TWD)
Time zone: GMT +8
Official language: Mandarin Chinese
Phone code: +886
Traveling to Taiwan ROC
International Tourism
With somewhat more than 11 million foreign visitors, the island of Taiwan isn't among the top 10 most-visited destinations in Asia.
Infrastructure
Taiwan has good and relatively efficient infrastructure, but it isn't as modern as in other equivalent regions in Asia.
Tourism Industry
The tourism industry in Taiwan is well-developed and is one of the most important economic sectors on the island.
Safety
Like many places in Eastern Asia, Taiwan is safe for international travelers.
Main Problems Faced by Tourists
The language barrier tends to be the main problem for international tourists.
Visas
The nationals of 54 countries can stay in Taiwan for tourism or business purposes for up to 90 days without needing a visa. Another 12 countries have 14-, 21- or 30-day exemptions.
Featured Articles
Living in Taiwan ROC
Cost of Living
The cost of living in Taiwan is relatively low considering the island's level of economic development. However, there are big differences in the cost of living in its capital, Taipei, compared to other regions.
Job Market
The progressive decline in economic growth has significantly decreased job opportunities compared to the past. However, good opportunities can still be found in certain sectors, such as education, finance and marketing.
Wages
Wages in Taiwan continue to be relatively low compared to other regions with similar economic development.
Health Insurance
Public health care is available for citizens and resident foreigners. However, it requires copayments, the coverage is limited and many times the system is saturated. Because of this, it's a good idea to have a good private health insurance policy.
Visas
The process for obtaining a work visa is somewhat less restrictive than in Mainland China. However, like in Mainland China, only qualified workers with demonstrated experience in the sector can get this type of visa.
Featured Articles
Learning Chinese
Features
In Taiwan ROC, the most widely spoken and widely used dialect is Mandarin (with local features). Other official dialects are also spoken, including Hokkien and Hakka, which have a relatively high proportion of native speakers. Traditional Chinese characters are used in Taiwan.
Time Needed
Although learning traditional Chinese characters tends to be somewhat more complicated than learning simplified Chinese characters, there isn't a huge difference in the time needed to learn either of the two variants. One year of immersion and full-time study can be enough to develop a relatively complete use of the language.
Easy Aspects
Grammar tends to be the aspect that students find the easiest when it comes to learning Chinese.
Difficult Aspects
Writing and pronunciation tend to be the aspects that students find the most difficult.
Featured Articles