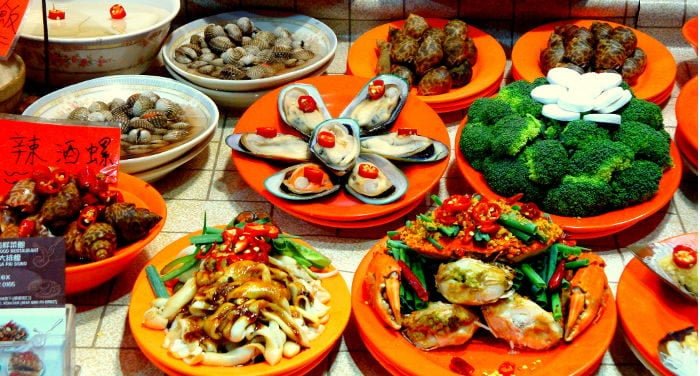 This is article was written by David East from Unfamiliar China.
Though Chinese food is popular all over the world, the version that westerners are accustomed is a major variation on the authentic cuisine of China. This change came about as a result of time, local customs, and restaurateurs who wanted to adapt to western palates.
As a result, Chinese food in the west is often a mish-mash of different elements of Chinese cuisine, with a number of western ingredients and styles thrown in for good measure. Traditionally, Chinese food is divided into the eight culinary traditions, each named after a different region of China.
Because of the huge variety in climate, local agriculture, trade, and many other factors, there can be serious differences between these eight varying schools of cooking.
Cantonese Cuisine (Yue Cuisine)
Cantonese cuisine comes from the region of Guangdong. It is conservative in the use of herbs and spices, instead choosing to use modest amounts of very fresh ingredients. Dishes are often stir-fried or steamed. As a coastal province, it makes use of seafood alongside beef, chicken, and pork, but Cantonese cuisine is also famous for using almost anything that is edible, such as frogs' legs, offal, chickens' feet, and snails!
As Prince Philip, husband of Queen Elizabeth II, once infamously said: "If it has four legs and is not a chair, has wings and is not an aeroplane, or swims and is not a submarine, the Cantonese will eat it." [Read more…]