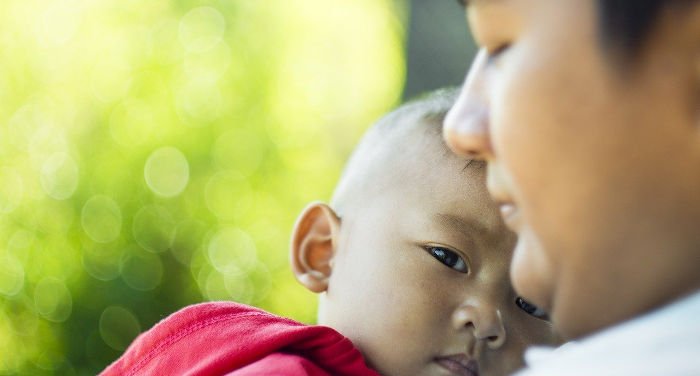 Do you live in Shenzhen and currently look for pediatricians? Shenzhen has plenty of clinics that offer services in pediatrics, but it's not always easy to find the best options. It can be a hassle, especially for families who need to find a reliable service provider fast.
To give you a helping hand, we have written this article where we list some of the leading international pediatricians in Shenzhen. You can find a link to their websites as well as information about their office addresses.
The International SOS Shenzhen
The International SOS is one of the leading medical care providers that has offices in different parts of China. They opened their first clinic in 1989 and provide quality services to expats. Their doctors are used to catering to foreigners and they even have foreign doctors in the team.
Impressively, the company has offices in more than 70 countries and it was started by two French nationals, Dr. Pascal Rey-Herme and Arnaud Vaissie. The first locations were in Singapore and Indonesia.
Dr. Christophe Gaudeul is the Chief Medical Officer of their Shenzhen Clinic and he has worked as a general practitioner in France. He specializes in Sports Medicine, Addictions, Pneumology, General Medicine, Emergency Medicine, and Paediatrics.
Before moving to China, Christophe lived in Laos and he's fluent in French, English, and Spanish. Their staff speaks English, Mandarin Chinese, Cantonese, French, German, Japanese, Spanish.
The Shenzhen clinic comprises Chinese and foreign doctors, offering services such as pediatrics, GP services, routine medical care, and stabilizing emergencies before evacuations. Every year, they help over 110,000 patients and their China offices have more than 200 staff.
Cities
Shenzhen
Tianjin
Dalian
Nanjing
Office Address
No. 6 NanHai Avenue, Industry Mansion (East Annex), Shekou, Shenzhen, China
Wellem
Wellem originally comes from America and they have years of experience catering to the expat community in Shenzhen. It's a leading chain of clinics that has four large-sized pediatric hospitals in both China and overseas.
The company works with various business partners and hospitals in China and the US, including Children's Hospital of Philadelphia, Shenzhen Nanshan People's Hospital, Shanghai Children's Hospital, and more.
You can find their pediatric and ophthalmology services for children at the following clinics in Shenzhen:
Shenzhen Coastal City General Pediatrics Clinic (Shenzhen Wellem Pediatrics)
Shenzhen Coastal City American-style Child Care Center (Shenzhen Wellem Pediatrics)
Shenzhen Coastal City Children's Ophthalmology Center (Shenzhen Wellem Pediatrica)
Shenzhen Coastal City Children's Dentistry Clinic (Shenzhen Wellem Pediatrics)
Shenzhen Coastal City Pediatrics Endocrinology Clinic (Shenzhen Wellem Pediatrics)
Shenzhen Shekou General Pediatrics Clinic (Shenzhen Wei Fang Pediatrics)
Cities
Hong Kong
Hangzhou
Shenzhen
Office Address
Shenzhen Coastal City General Pediatrics Clinic:
Room 2001, Building A, Tianli Central Plaza, 199 Haide 3rd Road, Nanshan District, Shenzhen, China
Vista-SK
Vista-SK is an international and leading medical clinic in Shenzhen. It's a joint venture between SK Healthcare from Korea and Vista Medical Center in Beijing. The company opened its first clinic in 2014 and it has its offices in the prominent area of Nanshan District.
The company has 16 years of experience and they have high-quality services offered to expats. Their staff has a long experience and many of them have also studied overseas. In addition to Chinese, their doctors speak both English, Japanese, and Korean.
Vista-SK offers the following via their pediatrics department:
Diagnosis & Treatment of Common Pediatric Illnesses
Pediatric Specialist consultations (Dental, Dermatologist, ENT etc.)
Pediatric health check-ups (school entry/well child)
Child Development consultations
Child Mental Health and IQ assessment
Vaccinations
Medical Apparatus Rental
They accept various payment methods, including Insurance Direct Billing, Cash & Union Pay Debit Cards, Credit cards: Visa & Mastercard (International & Local), and WeChat Wallet & Alipay.
Office Address
Lvl 4, Bldg 4C, Shenzhen Software Industry Base, Xuefu Road, Nanshan District, Shenzhen, China
Raffles Medical Shenzhen
Raffles Medical Shenzhen was opened as early as 1999 and is one of the leading clinics in the city. In addition to pediatrics, they offer a wide range of services to locals and expats. Their staff comprises foreign and local staff, speaking multiple languages.
The company was originally founded in Singapore in 1976 with two clinics and they have grown fast since. They help 7,000 corporate patients and 2 million regular patients annually. Their workforce is around 2,500, which is indeed not a modest number.
Services offered by the clinics include:
Family Medicine
International-standard Pharmacy
Experienced Medical Team on 24 hour Stand-by
Fully equipped emergency support room
Certified Oil and Gas UK health checks
First-aid Training
Others
Onsite Laboratory
In addition to China, they have clinics in Japan, Singapore, Cambodia, and Vietnam.
Cities
Beijing
Chongqing
Dalian
Hong Kong
Nanjing
Shanghai
Shenzhen
Tianjin
Office Address
2F. No. 4333 Dongbin Rd, 2nd Floor Huibin Square, Nanshan District, Shenzhen, China
Photo Credits: Photo by Nguyen Nghia on Pixabay