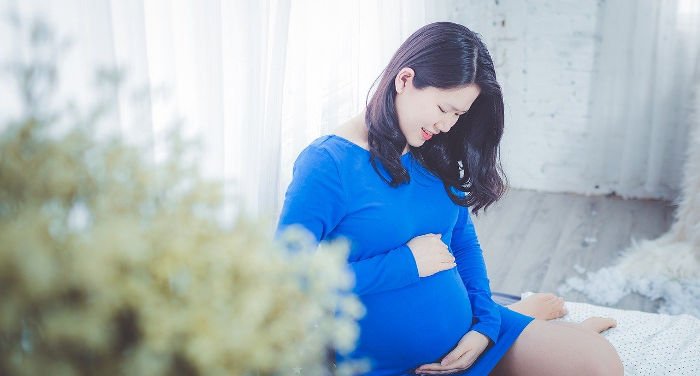 Do you live in Ho Chi Minh and want to visit an international obstetrician or gynecologist?
Ho Chi Minh is the home to a handful of international hospitals that are mostly foreign-owned. In the past years, we have also seen some local brands popping that cater to foreign residents.
Most of the hospitals offer services in obstetrics and gynecology. In this article, we have listed the top international hospitals available. We explain their accreditation, history, services, and where you can find them.
Vinmec International General Hospital
Vinmec belongs to the large Vietnamese conglomerate, which is one of the biggest companies in Vietnam. The clinics offer high-quality services with English-speaking doctors and they have been JCI-accredited since years back.
Its doctors and hospital have won different awards, including "Most Improved Local Hospital" by Hospital Management Asia 2019.
The hospital in Ho Chi Minh currently has 3 experienced doctors that specialize in gynecology and obstetrics. The clinics have 68 physicians specializing in the fields, including French doctors, Italian doctors, and other nationalities.
In addition to Ho Chi Minh, they have clinics in the following cities:
Hanoi
Phu Quoc
Nha Trang
Ha Long
Hai Phong
Da Nang
If you want to know more about the prices, you can visit their website where they display price lists for various services.
Address
208 Nguyen Huu Canh, Ward 22, Binh Thanh, Ho Chi Minh City, Vietnam
City International Hospital
City International Hospital opened in 2014 is a renowned international hospital and located in the Hoa Lam Shangri-La High-Tech HealthCare Park. It's recognized as one of the top hospitals in the country and they provide services in various medical fields, including:
Obstetrics and gynecology
Internal medicine & surgery
Urology
Neurology
Cardio-vascular & neuro – intervention
Emergency services
Hepato-pancreato-biliary & advanced gastrointestinal surgery
Others
The hospital has as many as 320 beds for inpatients, 14 outpatient clinics, 8 laboratories, 10 operating rooms, and 12 beds in isolation units. They offer various services in the field of obstetrics and gynecology, including:
Screening for breast cancer and diseases
Endometrial cancer screening
Diseases in gynecology
Family planning counseling
Their team comprises 5 doctors in Ho Chi Minh that have a long experience catering to foreigners and locals. For more information, I recommend you to check their website directly.
Address
3 Street 17A, Binh Tri Dong B, Binh Tan, Ho Chi Minh City, Vietnam
FV Hospital
FV Hospital is a leading international hospital in Ho Chi Minh City that was founded by a group of French doctors in 2003. Their main goal was to improve the local healthcare available to expats and Vietnamese citizens.
Since its start, the hospital has grown quickly and it employs hundreds of nurses and doctors. It was the first JCI-accredited hospital in the Southern parts of Vietnam and it meets international standards and provides high-quality healthcare.
The hospital specialize in 30 medical fields, including:
Neurology
Endocrinology & Diabetology
Psychiatry
Dermatology
FV Skin & Laser Clinic
Cardiology
Gastroenterology & Hepatology
Obstetrics and gynecology
Their obstetrics and gynecology department is led by Dr. Yann Drean who has a long experience in the field. Previously studying and living in France, he has work experience both from his home country and Vietnam.
In addition to Vietnam, FV also has clinics in Cambodia, Laos, and Myanmar.
Address
6 Nguyen Luong Bang, Tan Phu, District 7, Ho Chi Minh City, Vietnam
Columbia Asia International Hospital
Columbia Asia Vietnam is a private and international hospital that is fully owned by a US fund. It provides excellent healthcare and is recognized as one of the top international hospitals in the city.
The hospital has been around for more than two decades and it caters to both expats and locals. The hospital specializes in many fields, including:
General Pediatrics
General Surgery
Hepatology
Internal Medicine
Nephrology
Neurology
Obstetrics & Gynecology
Their obstetrics and gynecology departments can be found in Saigon and Binh Duong where they help with:
Obstetrics
Pregnancy cases
Vaginal delivery, C-section delivery
Pain relief during labor and delivery
Postnatal care of the mother and newborn
Gynecology
Pediatric and Adolescent Gynecology
Gynecology screening
Gynecological surgeries
Urinary incontinence
Others
For a more comprehensive overview of the services, you can visit their website directly.
Address
01 No Trang Long Street, Ward 7, Binh Thanh, Ho Chi Minh City, Vietnam
Raffles Medical International Clinic
Raffles Medical Group was founded as early as 1976 in Singapore and has expanded to many countries since. You can find their clinics in China, Singapore, Vietnam, Japan, and Cambodia.
Every year, the hospital helps more than 2 million patients and almost 7,000 corporate clients. With around 2,500 staff and 370 physicians, it's one of the biggest hospital groups, not only in Singapore but in Vietnam.
The hospital in Vietnam is well-known for its high-quality services, customer-friendly approach, and international standards.
Their obstetrics and gynecology department has state-of-the-art facilities and they can help with the following services:
Routine gynaecological check-up
Treatment of infection/gynaecological problems
Family planning
Pre-pregnancy assessment
Routine antenatal care/ultrasound scans
Antenatal screening blood tests
Post-delivery check up
Address
167A Nam Ky Khoi Nghia, Ward 7, District 3, Ho Chi Minh City, Vietnam
Photo Credits: Photo by Son Nguyen on Pixabay