Other Destinations
General Information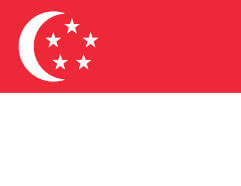 Official name: Republic of Singapore (新加坡共和国, Xīnjīapō Gònghéguó, Republik Singapura, சிங்கப்பூர் குடியரசு, Siṅkappūr Kuṭiyarasu)
Population: 5,850,342 (2020)
Capital: City of Singapore
Currency: Singapore dollar ($, SGD)
Time zone: GMT +8
Official languages: Chinese, English, Malay and Tamil
Country code: +65
Traveling to Singapore
International Tourism
Receiving more than 18 million international tourists annually, this small country is one of the top 10 tourism destinations in Asia and is one of the top 5 most-visited cities in the world.
Infrastructure
Singapore has modern and efficient infrastructure.
Tourism Industry
The tourism industry is well-developed and is an important sector in the country's economy. Some of the main tourism activities are shopping, casinos and health tourism.
Safety
Singapore is an extremely safe country for travelers.
Main Problems Faced by Tourists
Legislation in Singapore can be very strict. Socially unacceptable behaviors that are tolerated in many countries can result in hefty fines in Singapore.
Visas
Many nationalities can remain 30 or 90 days in Singapore without needing a visa.
Featured Articles
Living in Singapore
Cost of Living
Singapore has one of the highest costs of living in the world, especially for accommodations and leisure.
Job Market
Singapore has a highly developed, dynamic and innovative economy, because of which it offers many job opportunities in various sectors.
Wages
Singapore does not have a minimum wage and has one of the largest income gaps among developed countries. Because of this, for highly qualified work, Singapore can offer appealing salaries.
Health Insurance
Both public and private medical care in Singapore are high-quality but also very expensive. Although a proportion of medical care is partially subsidized by the government, it is only offered to citizens or permanent residents. Because of this, it's essential to have health insurance in Singapore.
Visas
Although it's not easy to get a work visa, Singapore is less restrictive than many Asian countries when it comes to issuing these types of visas.
Featured Articles
Business in Singapore
Market Openness
Singapore's economy is considered one of the most liberal, innovative, dynamic, competitive and "business-friendly" economies in the world.
Legal Certainty
Singapore's legal system is based on English law and offers excellent legal certainty with regards to business.
Setting up a Company
Creating and managing a company in Singapore is easy and relatively cheap.
Imports and Exports
Traditionally, Singapore has been one of the most important transshipping ports in Asia, making it one of the main points of entry into Asia for foreign products.
Featured Articles
Language
Languages Spoken in Singapore
The two most commonly spoken languages in Singapore are English and Chinese, with 35% native speakers of each. The other official languages are Malay, which is used by 10% of the population, and Tamil, which is used by 3.3%.
Chinese in Singapore
Singapore uses simplified Chinese characters and the official dialect is Mandarin. However, almost half of native Chinese speakers speak other dialects, such as Hokkien, Teochew or Cantonese.
Featured Articles