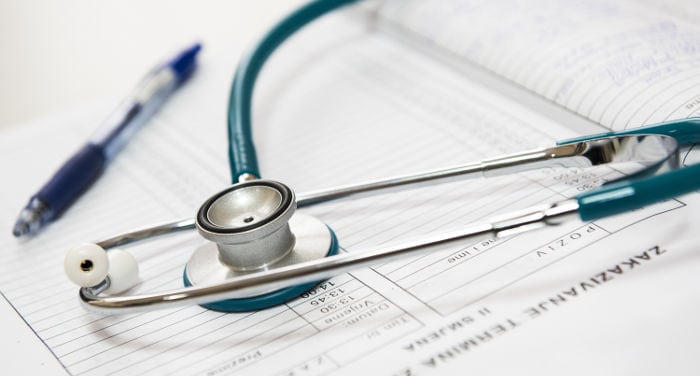 Note: If you are only interested on getting a free quotation for a travel insurance, then we recommend World Nomads (click here to get your free quotation).
When I decided to go to China for the first time, finding an affordable and comprehensive health insurance was one of my first concerns, as I knew that, while in my country I was covered by the welfare system, in China I was on my own. This also applies to short-term travelers: unless you have international insurance, you won't be covered while traveling around Asia.
Why do I need an health insurance when I travel to China?
Health insurance isn't compulsory when you travel, so you can still go to Asia without any insurance and hope to never get sick, have an accident, lose your luggage, or having your flight canceled by a storm.
However, I won't do it myself. It's too risky. Especially when you consider that a good travel insurance only costs you a couple of USD per day.
Chinese hospitals are business-oriented and they won't help you unless you can pay cash in advance or they can verify that you're covered by adequate medical insurance.
I repeat, if you can't pay nobody will help you. Also, international hospitals in China (where doctors and nurses can speak English) are often more expensive than hospitals in the U.S.
I've heard plenty of horror stories of western tourists or expats that were left to die or lose a foot in an Asian hospital because, after being a victim of an accident or bad food poisoning, they didn't have insurance or enough cash to pay for the emergency treatments they needed. Can you afford to pay 5,000 or 10,000 USD cash?
If you can't, then I suggest you get a quality travel medical insurance before going to China, Thailand, or wherever you are going.
Hospitals in China
In China there are mainly two kinds of hospitals:
1) The public hospitals where nobody speaks English, and where you'll have to wait for ages, you won't have any privacy, and where the hygienic conditions are somewhat dubious (there are exceptions but in this case, the prices are usually higher).
2) The international hospitals, where doctors and nurses can speak English, the service is faster, you'll get privacy conditions similar to the ones that you find in the west and the overall hygienic conditions are usually better.
If you don't speak Mandarin, you want to end up in an international hospital, especially if you are seriously sick. Because of this, when in 2010 my former boss explained to me that I was going to get an insurance that was going to only cover my expenses in a public hospital, I chose to purchase private insurance by myself.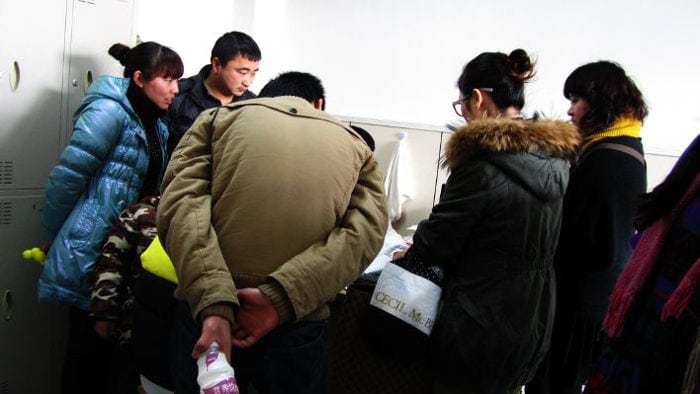 Privacy at the hospital in China
I took the above pic in one of the best public hospitals in Hangzhou (a metropolis neighboring Shanghai) in 2011: my girlfriend was discussing her case with a doctor and several patients gathered around her looking at her problem and even giving advice to the doctors regarding the treatment. I was amazed by the complete lack of privacy. Chinese people aren't bad. They just don't know what the word "privacy" means.
What insurance do we recommend?
For traveling o short-term stays, we recommend World Nomads because it's quite flexible (you can choose the duration of your policy), it covers you almost worldwide (so you won't have to subscribe to a new policy if you live in China and decide to take a holiday in Thailand), it can easily be extended online, you can buy it online even if you have already left your country, its price is quite cheap for the value it offers, it gets consistently good reviews and it comes recommended by Lonely Planet, Rough Guides and many more.
Also, besides covering you in the case of sickness and injuries, it provides emergency medical evacuation, it covers you if you have to cancel your trip due to unforeseeable events outside of your control, and it covers your gear (laptop, smartphone, camera, etc) if it gets stolen or damaged whilst traveling.
However, note that if you're going to move to China – or another Asian country – and stay there for a long period of time, let's say more than 6 months, you may want to check other (more expensive) insurance companies (click here to learn more). The reason is that World Nomads, if you have a severe health problem, will send you back to the country where you enjoy national health coverage (for instance to the UK, if you're a UK resident and are covered by NHS).
Thus, if you're giving up your coverage in your former country of residence because you're moving out for long periods of time, World Nomads may not be the most appropriate choice.
What should a good insurance cover?
In my opinion, the basic requirement you should have is that your insurance covers you for medical expenses, hospitalization, and treatments, medicines, and emergency transport or repatriation.
Another important point is to make sure that the insurance covers you for personal liability. This means that if you hurt somebody, you can settle for monetary compensation instead of going to jail. You don't want to pay the compensation yourself, do you?
Also, as already said, there are a lot of nice bonuses you can get such as trip cancellation or interruption reimbursement, extreme sports coverages, stolen or lost personal effects reimbursement, and so on.
Regardless of the insurance plan you choose, before purchasing it, I do recommend that you check by yourself what your policy will cover and what situations will be excluded by the coverage.
Just to give some examples, if you're already sick before purchasing the insurance, you won't be covered for that particular sickness; and if you get drunk, start to punch people on the street, and end up in jail, you'll be left on your own as well. Just read the policy before buying anything!
Click here to check the prices and benefits of World Nomads health insurance.
Travel insurance for people over the age of 65
If you're aged 65 or above, it can be difficult to find an insurance company that's willing to cover you. However, there are a few options available in the market, and where the International Medical Group (IMG) is one of the biggest companies.
The company was founded by Dr. Ian Clarke who is a missionary, physician, philanthropist, and entrepreneur, born and educated in Northern Ireland. He has resided in Uganda since 1988 where he started the company and has run it ever since.
Let's review one of their most popular options for senior travelers and that can be used if you're a US citizen or permanent resident. If you have any other recommendations, feel free to contact us or write a comment below.
GlobeHopper Seniors Single Trip travel insurance
As mentioned, GlobeHopper Senior travel insurance is provided by IMG and it's suitable for US citizens and US permanent residents who are aged 65 or above.
Worth mentioning is that the insurance offers flexible protection to travelers who purchase an annual plan to cover multiple trips over a 12-month period. Each trip can be a maximum of 30 days during this period, this is also something you should have in mind before buying the insurance.
The plan starts from as little as USD 114, depending on the deductible and max coverage option, and can be used for persons who are 65. The eligibility and requirements to get this insurance is listed below:
The insurance is only valid for medical expenses outside the US
You have to be a US-citizen or US permanent residents
You have to be qualified for Medicare and enrolled in Medicare Parts A & B
Enrolled in a Medigap Plan or Medicare Advantage Plan
The plan is secondary to Medicare, a Medigap and/or a Medicare Advantage Plan (Medicare supplement insurance)
The features, on the other hand, are beneficial and provides you the following:
Maximum limits starts at USD 50,000 – USD 1,000,000
Only one deductible within each 12 months coverage period
No maximum age limit at all!
You get reimbursed for both emergency and non – emergency care expenses
Gives immediate access to care and reimbursement for medical expenses
Ability to choose a hospital or doctor or your choice
No coinsurance
Offers pre-existing conditions coverage
The insurance is used for:
Vacations / Holidays
Visitors / Immigrants
Employers / Business Travelers
IMG also has other travel insurance options for seniors who wish to travel to China. For more information, you can request a quote by clicking the link below.
Get now a free quote for your travel insurance with IMG
What should I do when I need medical assistance?
[Disclaimer: We don't work for an insurance company and these are just general guidelines. You should always talk with an operator of the insurance company from whom you purchased a policy to be sure of what to do].
Carry your insurance policy information with you
First of all, I suggest you have your insurance provider's emergency phone number and policy number (you'll get the info as soon as you purchase a health insurance plan) saved on your phone.
If you can call your insurance company yourself – for instance, in the case you're the victim of food poisoning – then do so before going to the hospital because, if you go to the "wrong" hospital, the insurance may not cover your expenses. Also, some hospitals will only accept cash.
It's not a big deal: just call an operator and tell them your name, policy number, the nature of your problem, and any other useful information and they will redirect you to the nearest hospital that accepts coverage by your insurance company.
You should also keep this information in your wallet in case you can't call yourself (for instance in case of a bad incident that lets you faint or can't speak).
Download, fill out and print this simple form
We prepared a simple file to fill out, print, and keep in the wallet to always have the necessary information available.
The goal is twofold:
When you show up at a clinic or hospital, you will have all the necessary information in a single file
If you have a serious accident and you are not able to communicate, the person that will help you will most luckily find and use the information to help you
Click here to download the Word version (or Open Office), which you can fill out on your pc before printing it.
Click here to download the PDF version (if you prefer, print and fill it out by hand).
Here's how to fill out the form:
Information for taxi drivers: Note that depending on your health insurance policy, you might not have access to all hospitals in your city. So I recommend that you discuss this with your insurance company before choosing a hospital (or risk them not reimbursing you);
Personal data: Insert your name, date of birth, passport and visa number, address, and telephone number in Asia. They'll ask you for this during the hospital check-in, so you should have it handy;

Emergency contact: Name and telephone number of the person to contact in the event of an emergency. Note that putting your mother's name who lives in another part of the world won't help you much. Insert the name of a person you trust who lives in your city and if possible, speaks the language of the country you're in;

If you've just moved to Asia and know almost no one, you could put the name and number of your boss, teacher, or anyone you think could help you in case there's a need. I recommend that you ask for their permission before putting someone down as your emergency contact;

Your insurance company's information: At a minimum, you have to enter the name of the company, your policy number, and the number to call in case of an emergency. In any case, I recommend that you contact your insurance company to ask them what information you should insert;
Your consulate information: If something really serious happens, it could be useful to have the emergency number of your consulate so that they can advise your family and, when possible, help you;
Language: As you'll see the form contains two pages, one in English and one in Chinese. If you're in China, I suggest that you fill out and print them both, front and back.
Once you have filled out and printed the form, keep it in your wallet, purse, or wherever is most convenient for you, together with a copy of your passport and insurance policy.
We additionally recommend that you don't travel around without a telephone and make sure that it's connected to the internet (4G, for example), so that you can use the maps, etc.
To conclude, we always suggest that you carry a little cash with you (even just for a taxi).
Frequently asked questions
Is it mandatory to take out a health insurance plan before traveling to China?
No, it isn't mandatory. However, as was already explained at the start of this article it is highly recommended, because in the event that something serious happens to you and you don't have the cash available to pay for it (or credit cards -in hospitals that allow it), it's unlikely that they'll take you in!
Is travel insurance recommended even of a person wants to move to China for a long period of time?
No, if you want to move to China then it is better to take out a policy for expats.
Click here
to read our article on this type of insurance.
Will the insurance companies you recommend cover me only if I'm traveling in China?
No, they can cover you in any country in the world. If you intend to travel to other countries just let it be known when taking out the policy, which can be done right online by clicking on the company links that you'll find in this article.
The price is usually the same unless you're traveling to the United States (those traveling to the United States pay more since American hospitals are the most expensive on the planet).
What happens if I decide to extend my trip after I've already taken out an insurance policy?
In the event that you decide to prolong your trip, you can also prolong the duration of your policy (always online).
Do I have to print out a copy of the policy that I received after buying it online?
We always recommend that you print out at least two copies, and always bring a copy with you (even folded inside your wallet). That way if something should happen to you you'll have the policy on hand.
Moreover we recommend keeping a copy on your smartphone, in the form of a PDF document or screenshot.
Can you buy travel insurance after booking a flight?
In the majority of cases, you can purchase an insurance policy up to the day before you leave. It's always better for the insurance company to know the exact date of your flights, but remember that it's better to purchase insurance in advance, as the majority of insurance policies aren't effective immediately, and it can be risky going without coverage.
Can you buy travel insurance for someone else?
You can purchase travel insurance for another person regardless of whether you are traveling together. Before purchasing the policy, you will have to give some pieces of personal information, such as the traveler's date of birth and address, as well as specific information on the trip, which will vary depending on the policy.
When should you buy travel insurance?
Although you can purchase travel insurance up until the day before you leave, many insurance companies require the contract to be signed within a specific number of days (generally 10-14) following the date on which the initial deposit for the trip was made for the coverage to be effective.
Will my primary insurance cover me while in China?
Although it's better to call your insurance company and ask, it's likely that the health insurance that you have in your country will only offer you minimum coverage abroad. If that's the case and it doesn't include emergency evacuation, it's best to purchase travel insurance.
My credit card offers some protection. Isn't that good enough?
Credit cards, even the best of them, offer very limited protection. Some offer coverage for lost or stolen objects, basic medical expenses and trip cancellation if you booked it with the card, but it's very likely that they won't cover large expenses or emergency evacuation.
*For Canadian and US residents, unfortunately, due to financial services laws, World Nomads cannot provide a discount. This promotional code cannot be used with any other discount offer, including World Nomads Members' discount for travel insurance policyholders.