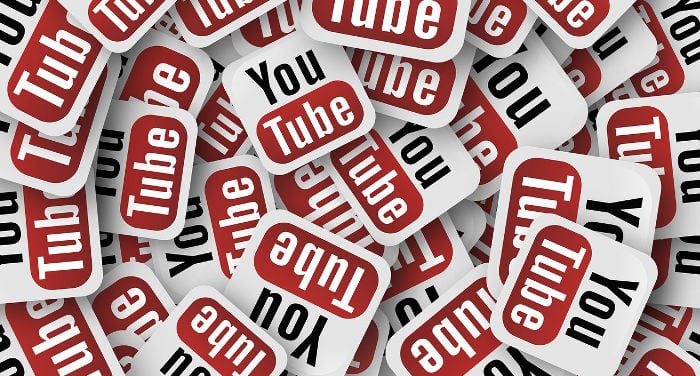 is it still possible to access YouTube in China?
As you most likely already know, since March 2009 YouTube has been blocked in China, but if you know how, it is still possible to access YouTube to watch videos in China.
In this article, we'll give a step-by-step explanation of how to use YouTube in China.
What do you need to access YouTube in China?
To be able to view or upload your videos to YouTube from China, you will need two things:
1. An Internet connection
It's more than obvious that you'll need an Internet connection to access YouTube, whether by Wi-Fi or a data connection. As opposed to what some people think, accessing the Internet in China is relatively easy.
2. Software to get around the Great Firewall
The Great Firewall is the reason why many Western websites are blocked in China.
There are different ways of getting around the Great Firewall, but without a doubt, Virtual Private Networks (VPNs) are the simplest and most effective way of doing so.
What is a Virtual Private Network (VPN)?
Without getting into the technical details, a VPN is a system that was designed to securely access private networks (such as the intranet at a company) from external public connections (such as the Internet connection at your house).
VPNs are useful for getting around the Great Firewall because they encrypt your Internet connection (so that third parties can't see your activity online) and hide your IP address (which tells where you're connecting from).
Basically, when you use a VPN, your connection will be secure and it will look like you're connecting from a different place than where you are actually doing it. All of this lets you get around the Great Firewall and freely access the Internet.
It's important to mention that a VPN doesn't give you Internet access (you have to have a data connection or be connected to Wi-Fi). It's simply a system for improving the security of Internet connections.
What VPN do we recommend in China?
On this website, we have been using and testing different VPN services for a long time in China. For the time being, for the majority of users in China, we recommend ExpressVPN. We have used this VPN for many years, and without a doubt, it's one of the fastest services, is easy to use, and is reliable.
In any event, if you want an updated monthly breakdown of the VPNs that work the best in China, you can check out this complete article on the best VPNs for China.
Suggestions for unblocking YouTube in China
If you want to access YouTube in China by using a VPN, I'd like to give you a few important suggestions:
1. VPN installation
It's important to install the app and/or software of the VPN that you've chosen before going to China. You can do it at any time for free.
The problem is that VPN websites are constantly blocked in China, and if you try to download software once you're in China, it can be difficult at times. In addition, since 2017, the app markets for both Android and iOS haven't offered the possibility of downloading any VPN app if the user is connecting from China.
In any event, if you're already in China, you can follow this guide to download your VPN without problems.
2. Purchasing the VPN
Keeping in mind the potential problems in accessing the websites of VPN services once you're in China, it's a good idea to purchase the service right before traveling to China. Keep in mind that good VPNs tend to offer guaranteed money back for 30 days, so if you have any problems once you're in the country, you'll be able to cancel your subscription and get your money back.
It's also important to make sure that you have a way to communicate with your VPN provider in case you have problems connecting once you're in China.
Remember that Gmail is also blocked in China.
3. Not all VPNs work in China
Although cheap or even free VPN services exist, the large majority of these don't work in China, and their performance leaves a lot lacking.
Because of this, I recommend that you choose a VPN that you can be sure will work once you're in China and is fast enough to watch streaming videos.
4. Get an Internet connection in China
Accessing the Internet in China is relatively easy. The majority of bars, cafés, hotels, and airports have free Wi-Fi for customers.
If you want to always be connected via your telephone, getting a prepaid SIM card with data is easy and cheap. Click here to read our complete guide on prepaid SIM cards for China.
It's possible to access the Internet via roaming with some international telephone companies. However, I recommend carefully checking whether your company offers roaming in China, and what are the costs (they tend to be very high). Personally, I don't recommend this option to avoid unpleasant surprises on your telephone bill.
Alternatives to YouTube in China
In China, there are multiple platforms similar to YouTube, the most popular of which are Youku (优酷) and Tudou (土豆). However, on these platforms, the majority of users are Chinese, and they don't exactly have the same functionality as YouTube.
In addition to Youku and Tudou, there are many other video platforms, which means a good idea is to use the Chinese search engine Baidu (similar to Google). Its video search section is very well organized and very useful for finding videos within the tidal wave of Chinese video platforms.
Frequently asked questions
How can I watch YouTube in China?
The easiest way to watch YouTube videos in China is to use a reliable and fast VPN
What is the Chinese version of YouTube?
The best alternatives to YouTube in China are Youku and Tudou. While in the past they were competitors, they are now both owned by the Alibaba Group.
Does the YouTube app work in China?
Both the YouTube app and Youtube.com are blocked in China. The best way to access YouTube in China without restrictions is to use a VPN (virtual private network).
How can I upload a YouTube video from China?
YouTube is blocked in China. Therefore, the only way to upload a video is to use a VPN.
Do YouTube videos load quickly in China?
Generally speaking, all websites that are not hosted in China are a bit slow and YouTube is no exception. Note that it will also greatly depend on your internet connection