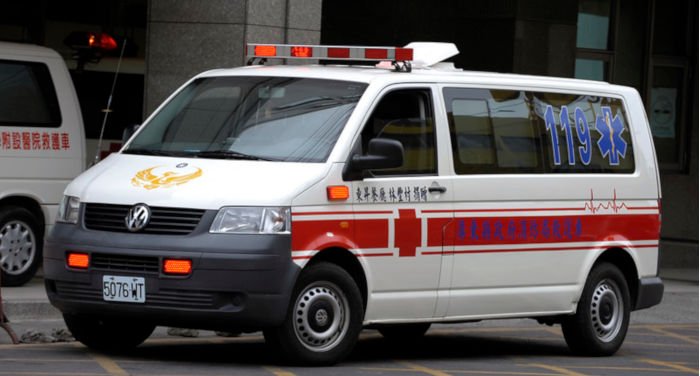 Taiwan has been voted as the best place to live for expats, it's also been voted as the third best place to do business in the world (only behind Singapore and Switzerland). This small island has a well-functioning society and is famous for taking care of its citizens and foreigners.
Even if Taiwan is generally safe with a low crime rate, you don't know what issues you might come across. Buying private medical insurance can be a great option if you want to get access to high-quality healthcare with shorter waiting times.
In this article, we review the healthcare system in Taiwan and what you can expect in terms of medical treatment as a foreigner while working there. I will also explain whether you need private insurance, what kinds of hospitals that exist in Taiwan, and some more general information about the insurance market.
Note: if you are looking for a short-term travel insurance for Taiwan, then click here.
Let's start and review how the healthcare system works in Taiwan and how it has transformed over the years.
Medical attention in Taiwan
Taiwan has one of the most efficient healthcare systems in the world, offering medical services to a great majority of its citizens.
As of 2004, as much as 99% of Taiwan's population was covered by the medical insurance scheme, thanks to the implementation of its National Health Insurance (NHI) program, which was introduced in 1995.
Both locals and foreign workers (and sometimes students) are obliged to contribute with funding to the NHI program. The Taiwanese government collects taxes to ensure that most of the residents have access to public healthcare and medical services.
Over the years, the NHI program has been bashed on from locals as the system is "open for misuse". When medical services become as cheap as in Taiwan, it creates an incentive for people to visit several different hospitals, sometimes not even checking the results.
Despite the fact that more than 80% of Taiwan's population supports the program, it's said that 20% of all patients that do CT-scans don't come back to collect the results.
As the Taiwanese population grows older (an issue that the mainland will face as well), many claim that the government provides insufficient funding for the public healthcare program, at least compared to other OECD countries.
With increasing problems of obesity and chronic diseases, doctors become more irritable and the quality of the healthcare shrinks. Worth mentioning is that a great majority of Taiwan's hospitals are privatized as well.
If you want access to superior healthcare with short waiting-times, you might want to opt-in for private medical insurance. This is especially the case if your company pays for insurance, the deductible, and copays.
Why do I need health insurance in Taiwan?
Truth be told, most foreigners that work in Taiwan use the medical provided under the publicly funded National Health Insurance program. Expats are enrolled in the NHI program after living in Taiwan for four months, where their employers usually help with enrollment.
Having said that, even if Taiwan's public medical care is better than countries such as Thailand, mainland China, and Vietnam, many expats decide to buy private medical insurance, thanks to the benefits included.
Worth bearing in mind is that you still need to bear co-payments and the coverage might be limited in terms of treatments and care. Also, as there's a capped coverage in the NHI, you might not be covered for all expenses, but have to pay out of your own pocket.
If you have the opportunity to buy private medical insurance and get reimbursed by your company, there's no real reason why you shouldn't go for this option.
Hospitals in Taiwan
As mentioned, you have access to two different kinds of hospitals in Taiwan: Public hospitals funded under the NHI program and private international hospitals. Let's review both options.
Public hospitals
Foreigners who live in Taiwan for more than four months must enroll in Taiwan's public National Health Insurance (NHI) program. This will give you access to heavily subsidized medical care, even if there's a cap to the coverage.
This is the preferred option among foreign expats, in fact, most foreigners don't opt-in for private insurances.
However, in the past years, we've seen that the waiting times have increased and Taiwan's public healthcare system is under pressure due to insufficient funding, an aging population, and upcoming health issues.
Also, keep in mind that you'll get less attention from nurses. In Taiwan, friends or family members normally visit and take care of patients who are hospitalized.
Not to forget, a great majority of Taiwan's hospitals are private and provide high-quality medical care, thus, you should opt-in for private insurance if you have the chance.
Private international hospitals
It can be beneficial to visit a private international hospital as the waiting times are shorter and the nurses and doctors speak good English. That's not always the case in public hospitals and where the workload on doctors tend to be higher.
Besides, private hospitals are not as crowded and you'll get significantly more attention from nurses, who take care of you 24/7. As mentioned, this is not the case in public hospitals where family members or friends visit patients.
There are hospitals that focus primarily on the expat market in Taiwan, I recommend you to visit a private international hospital if your company can cover the costs.
Types of insurances in Taiwan
The National Health Insurance (NHI) Scheme
As mentioned, expats and local workers are required to enroll in this scheme. The government collects taxes from the workers and later fund the operations of the public medical healthcare.
Normally, your employer helps you to submit an application to be a part of the NHI scheme, which is more than enough for many foreigners that live in Taiwan.
That said, the waiting times are longer and it's not rare that people misuse the system, as it's so heavily subsidized. This public health insurance program will also face more issues over the years, mainly due to Taiwan's aging population and insufficient funding.
Private health insurance
Some foreigners don't deem it necessary to get private health insurance, thanks to the developed and generous public healthcare system. If you have the ability to get access to private health insurance, I recommend this option.
If you have private health insurance paid by your company, you have the opportunity to visit both public and private hospitals, which can be an advantage. For minor treatments, you could visit a public, but visit a private for more serious and major treatments.
There are many insurances available to foreign expats in Taiwan. If you're not familiar with the insurance market and the options available, I recommend you contact an insurance broker.
What is an insurance broker and why you might need one?
If you haven't been contacted by an insurance broker already, I recommend you contact one as soon as you want to look for health insurance. First of all, an insurance broker knows the insurance market inside out and can send you a quotation with ten different options with the blink of an eye.
They are educated in this field and even need a license to take up the role of being insurance brokers. Not everyone can do this.
Based on your budget and needs, they will help you to select an insurance package that is most suitable for the country where you plan to stay, your marital status, health conditions, and more.
Worth mentioning is that you don't have to pay anything extra when using an insurance broker, it's completely free! They simply take a part of the premium from the insurance company.
Another great benefit of working with a broker is that they are neutral and serve your interests (at least most of the time). The reason is that they work independently and collaborate with a dozen insurance providers, thus, they don't act on behalf of one company.
Table comparing health insurance types for Taiwan
| Features | | | |
| --- | --- | --- | --- |
| Main Advantage | Basic plans very affordable | Direct billing network | Coverage and services included in standard plans |
| Name of plan | Global Medical Insurance | International Medical Insurance | Comprehensive |
| Geographic coverage | Global | Global excluding the United States | Global excluding the United States |
| Annual limit | from 1,000,000 USD to 8,0000,000 USD (lifetime limit) | from 1,000,000 USD to unlimited | from 1,500,000 USD to 2,400,000 USD |
| Minimum deductible | 0 USD | 0 | 160 USD (once per year) |
| Hospitalization (In-patient) | Covered | Covered | Covered |
| Out-patient services | Depends on the plan (either everything covered or a maximum of 500 USD pre- and post-hospitalization, and 300 USD for tests) | Covered (some aspects are optional) | Covered (including traditional Chinese herbal medicine) |
| Emergency assessment | Included | Optional | Included |
| Dentist | Optional | Optional | No, Prestige Plus plan |
| Annual medical checkup | Not mentioned | Optional | Included |
| Coverage of chronic conditions | The same as pre-existing medical conditions | The same as pre-existing medical conditions | Included, some exceptions |
| Coverage of pre-existing medical conditions | Depends on the plan (covered or moratorium of two years) | Reviewed on a case-by-case basis | Not included |
| Pregnancy | Only under the Platinum plan (10 month wait period) | Depends on the plan (12 month wait period) | No, Prestige Plan |
| Approximate annual cost (35 year-old) | From 1,100 USD to 5,000 USD | From 2,500 USD to 4,000 USD | 2,700 USD |
| Online quote | Available upon filling out a form | Available upon filling out a form | Available upon providing personal and contact information |
| Pros | Basic plans very affordable | Very complete plans and very good coverage in Taiwan | Standard plans include many benefits |
| Cons | Limited coverage in Asia | Extra benefits somewhat expensive | Limited coverage outside of large cities |
| | Request a quote from IMG now! | Request a quote from Cigna now! | Request a quote now! |
The information contained in this table is for information purposes only and is a simplification of the information obtained on the websites of the insurance providers. Due to the complexity of health insurance policies, we recommend that you thoroughly read the conditions of the policy that you will choose, before purchasing it.
How to evaluate the features of a health insurance policy
Below I've included a list of common wording in the insurance industry and what they mean. When I first started doing research about insurances in Asia, I got quite confused, to say the least. Therefore, I hope that this list will make things a bit clearer for you.
Annual Limit: The annual limit is the amount that the insurance provider will pay on a yearly basis. All costs above this amount need to be borne by yourself.
Copay: Copay simply means that you pay a part of the medical costs in percent. Let's say that you agree to a copay of 20%, then you have to pay 20% of the medical costs (plus the deductible).
Deductible: Is the amount that you must pay from your own pocket before the insurance company starts to cover the medical fees. The higher the deductible, the lower the insurance premium.
Talk with your broker to see what deductible they recommend.
Direct Billing: This means that medical bills are sent directly from the hospital to your insurance company. Thus, you won't have to pay anything in advance and get reimbursed later.
In-Patient Coverage: In-patient coverage means that you'll get covered for medical expenses if you're hospitalized.
Out-Patient Coverage: Out-patient coverage will give you coverage for treatment that doesn't require hospitalization, i.e. that you stay in the hospital for a night or more.
Out-of-Pocket: Out-of-pocket is the amount you need to pay in the event of an accident or illness. The total out-of-pocket amount is the deductible plus the copay.
Photo Credits:

台灣救護車 – 高雄東港 by swat_hk