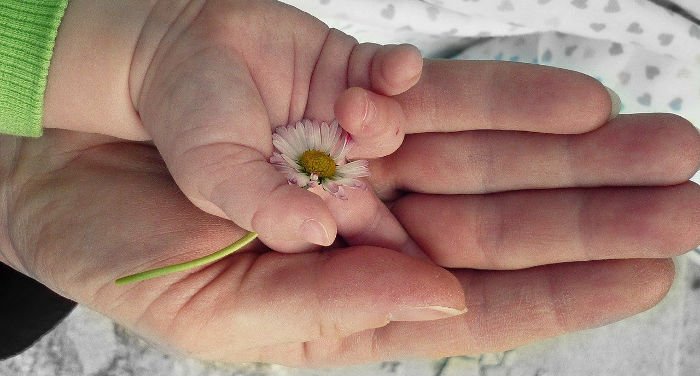 Do you live in Shenzhen and plan to visit international obstetrics or gynecologists?
Despite being a financial hub and one of China's biggest cities, Shenzhen doesn't have as many clinics with expertise in these fields compared to places like Shanghai and Beijing. It's not strange, as Shenzhen developed later and is comparably smaller.
With that said, you still have a handful of trustful options available. In this article, we list some of the leading obstetricians and gynecologists in Shenzhen. We review their history, services, and what makes them unique. Let's get started.
International SOS
International SOS Shenzhen is a leading and experienced clinic that has medical clinics in various parts of China, including Beijing, Tianjin, Nanjing, and Dalian. They have a long history of catering to Chinese and foreigners, working in various fields.
Having doctors from different parts of the world, their team can communicate in Mandarin, Cantonese, English, German, French, Spanish, and Japanese.
Established in China in 1989, the International SOS has a goal to support the local community with high-quality services. The first clinic was set up as early as 1985 and the founders, Dr. Rey-Herme and Vaissie, had a presence in Asia ever since.
Their clinics can now be found in over 70 countries and they work with almost 70,000 network providers, including hospitals, clinics, insurance companies, and more. The company offers its services 24/7 all year round and helps more than 110,000 persons yearly.
There is more than 200 medical staff working at their clinics in China such as specialists, nurses, and doctors.
In addition to obstetrics, they also have the following departments:
Men's Health
Children's Health
Travel Medicine
Internal Medicine
Eye care
Physiotherapy
Dermatology
Others
Address
No. 6 NanHai Avenue, Industry Mansion (East Annex), Shekou, Shenzhen
Vista-SK
Vista-SK is one of Shenzhen's most reputable obstetrics and gynecology clinics that was founded in 2014. Located in the prominent Nanshan area, you won't be far from the hustle and bustle.
Vista-SK's goal is to provide the best services possible in the city and it has experienced doctors that are internationally trained. The same as it goes with most other renowned clinics, they offer support in multiple languages, including Chinese and English.
Their OB/GYN department can help with the following services:
Preventive Care/Women's Health Checks
GYN General Consultations & Treatment
GYN Specialist Consultations & Treatment
GYN Day Surgery
Prenatal Care and Health check-ups
Pre-Pregnancy (Preconception) health check-ups
Postnatal care
Infertility consultations
HPV vaccination consultations
Endocrinology
Cosmetogynecology
IVF
They help women with premium healthcare services, no matter what age you are. You can be an adolescent, pregnant, a new other, or going through menopause.
Address
Lvl 4, Bldg 4C, Shenzhen Software Industry Base, Xuefu Road, Nanshan District, Shenzhen, China
HKU-Shenzhen Hospital
The University of Hong Kong (HKU) Shenzhen Hospital has been running its obstetrics department since 2013 and helped many foreigners and locals. In addition to Shenzhen, they also have a clinic in Hong Kong.
The hospital operates in the following medical fields:
General Gynaecology / Urogynaecology
Gynaecological Oncology
Reproductive Medicine
Obstetrics
They can help with the following services (examples):
Early pregnancy assessment
General gynaecology
Pre-admission clinic
Elective operation
Emergency operation
Their team comprises both foreign and Chinese doctors that have a long experience and with training from overseas. The hospital has around 8 doctors that specialize in the above-mentioned fields.
The hospitals also conduct much research in medicine and have issued publications. It's an acclaimed hospital with a strong track record.
It's one of the best options if you look for obstetrics or gynecology medical services in China.
Address
1 Haiyuan 1st Rd, Futian District, Shenzhen, Guangdong Province, China
HarMoniCare Shenzhen Women's and Children's Hospital
HarMoniCare Shenzhen is a leading medical clinic that specializes in gynecology and obstetrics. The group was founded in 2003 and is one of the main private hospital groups for children and women in Hong Kong and mainland China.
In addition to Shenzhen, they also have clinics in Beijing, Chongqing, Guangzhou, and more. The size of the group can be reflected in the fact that it's listed on the Hong Kong Stock Exchange.
Not many hospitals manage to get listed publicly, United Family Healthcare is one of a few other examples.
The company is famous for its high-quality services and helps as many as 600,000 customers every year, while they have managed 70,000 deliveries by the end of 2018.
The founder of the company, Lin Yuming, has more than 20 years of experience in medical investment and has established a core team with 10 years of experience. It's an award-winning company that is also JCI certified multiple times.
For more information about the group, you can visit their website or contact them directly.
Address
12018 Shennan Avenue, by Nanshan Avenue, Shenzhen, China
[Photo Credits (Creative Commons CC0): Pixabay.com]